The Carp Society is delighted to announce that well known and respected angler, writer and long term Society supporter Brian Skoyles has agreed to become a Vice-President of the Carp Society. He joins Carp Society officers President Chris Ball and fellow Vice Presidents, Tim Paisley, Mike Starkey, John Seal and Bill Ward. Brian's appointment is long overdue and a further secures the Carp Society's future.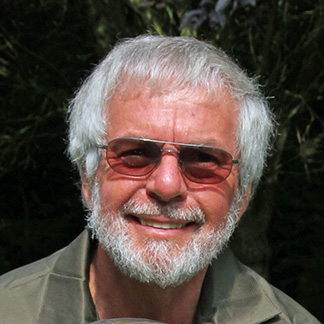 Brian Skoyles started fishing as a young lad in the mid nineteen fifties, in what was then his local area of Great Yarmouth. The Norfolk Broads and Rivers were his home waters and many a day would be spent cycling to one water or another, with a rod tied to the bike's crossbar and a wicker basket on his back.
Brian qualified as a teacher in the late 60's and since then has been based in Yorkshire. Brian has fished all over the world from Canada to China, and extensively in Europe. Probably more well known in the carp fishing area, Brian himself would describe himself as an all-rounder, who just loves to go fishing. Over the years Brian has written extensively for most of the coarse fishing mags, featured in several books, co-wrote "Floater Fishing" with Chris Ball, compiled the British Carp Study Group's recent Seventh book "The Technical Edition" and was heavily involved in the Carp Society's "Still for the Love of Carp". Brian appeared several times on Tight Lines, as well as filming for Sky with his good friend, the late, Kevin Green as part of the Carp Crew series.
Brian is a consultant for Daiwa Sports, a Nutrabaits Team Member and an active Level 2 Angling Coach working regularly with Juniors Anglers, Carpin4Heroes and Forces CARP.
A lifetime supporter of the Carp Society, Brian was a regional organiser for many years, was the first editor of Carp Fisher's junior section and together with Bill Cottam, organised several Carp Society Junior Fishins around the country. A regular on the original Carp Society slideshow circuit including giving a presentation on Floater fishing at one of the original National Conferences at Dunstable. Brian still writes regularly having just finished his second series in Carpology. With over fifty years of carp fishing experience, Brian is still as keen as ever, it just take him a bit longer to get up off the bedchair!