Carp Society EstablishedMay 1981
The Carp Society was founded by Tim Paisley and Greg Fletcher in Sheffield.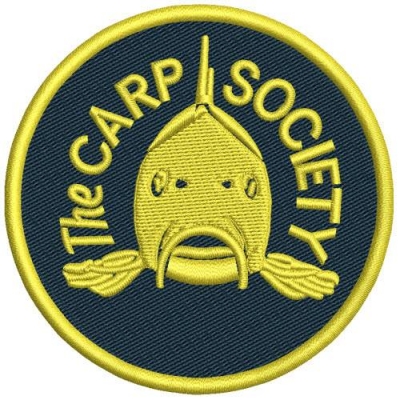 Carp Society GrowsNovember 1981
First Conference - Luton
Carp Fisher Magazine launched
First Regional Meeting held - Bucks/ Herts
Membership 580
AcceptanceDecember 1982
First Newsletter published
Conference - Birmingham (May)
Conference - Dunstable (November)
Publicity Material starts
Membership 833
Summer & Winter ConfrencesDecember 1983
Dunstable (Queensway Hall) - Summer and Winter confrences
Carp Fisher Growing in reputation
Membership 1,570
CyprynewsSeptember 1985
First Cyprynews published
Membership put on a computer
Membership 1,925
Junior MembershipDecember 1986
Agency membership system introduced
Junior membership introduced
Membership 2,104
Membership IncreaseDecember 1987
Publicity Booklet, improving publications and agency stsyem responsible for upsurge in membership to 3,260.
Momentous YearDecember 1988
Redmire Pool acquired
Dick Walker Rememberance confrence
Publication of book 'For The Love of Carp'
Appointment ofr full time administrator
Office aquired
Winter conference at Doncaster
Membership up to 4,150
BB Becomes PresidentDecember 1989
BB accepts presidency and address May confrence
Four Juniot Fish-Ins organised
Membership upto 4,500
Success at the NECDecember 1990
Successful Winter confrence at the NEC
French Carp Society introduced
Junior book in production
10th aniversary celebration planned
10th AnniversayDecember 1991
10th Anniversary and Winter/AGM Conferences both attended by 1700+. 37 regions and 97 agencies operational inc Scotland, Ireland, France, Holland, Germany and Denmark. Fishing acquired on Marsh, Yew Tree, Waveney D, and Horseshoe Lakes. Launch of innovative fund-raising scheme to purchase Horseshoe. Carp Match, Fish with the Stars events held there to raise funds.CAA members and remaining assets absorbed on collapse of that organisation. John Seal appointed Gen Sec. Membership 5000+ and growing.
Horseshoe Lake PurchasedDecember 1992
Terms agreed to purchase Horseshoe through the purchase 10 (later extended to 11) year permits. Transfer deed signed in presence of 2000+ at Spring Conference with 1323 members receiving permits and c200 going onto waiting list. Fishing acquired for members at Etange de Rouge. First junior fish-in held at a foreign venue. First Junior Conference held. First Inter-Regional Charity Carp Match held at Horseshoe attracting 28 teams, including one from Germany. At the Society's instigation SACG formed. Paul Selman becomes political organiser and editor of quarterly Cyprinews. Society represented carp anglers in Whitehall meeting with civil servants about importation of foreign carp. Tony Keoghane appointed Chairman. Membership at new high with £56,000 subscription income.
Commercial Manager AppointedDecember 1993
Mike Kavanagh appointed Commercial Manager. Spring Conference held at Wembley with record attendance and largest-ever trade. Equally successful Winter Conference/AGM at Dunstable. Fishing at The Chimneys and Heartsmere Pool obtained. Bavarian Junior fish-in. Swindon meeting of Horseshoe permit holders. Discounted fishing at Linch Hill, Boyers and Leisure Sports.
The Germans are coming!December 1994
Graham Hood appointed conference organiser when Mike Kavanagh leaves for personal reasons. Spectacular German slide show at Wembley Conference. Fishing acquired at Farmwood Pool and syndicate formed. Fox Pool fishing obtained with PAC. Second book "Carp Hunters" published. Second Junior Conference held. Paul Selman and Julian Cundiff take over from Tim Paisley after he finally ended his long stint as editor of Carp Fisher. Charity fund-raising included £3500 from the Inter-Regional Match and £2650 to the Warrington Bomb Victims Appeal from the North-West region. 5500+ members.
The old guard are backDecember 1995
Steering Committee reconstituted following Tony Keoghane standing down, with Les Bamford becoming acting-Chairman, Derek Stritton Treasurer, and stalwarts Tim Paisley and Paul Selman re-joining the committee. 5 The old guard are backyear plan agreed to address need for more rigorous financial controls. Fishing obtained at Tutton Pool. After successful Wembley conference decision made to hold future conferences at Dunstable in view of spiralling costs of hiring Wembley. Membership stable with subscription income of £73,000. At AGM Les Bamford appointed Chairman; Tim Paisley Gen Sec; and Derek Stritton Vice-Chair.
Fish Rearing and Northern ConfrenceDecember 1996
Horseshoe Committee, chaired by Fisheries Manager, Brian Sefton, to establish fish-rearing facilities. Plans agreed for further improvements at the lake. Scheme outlined for creation of islands. Horseshoe mini conference of permit holders and launch of Project 2000 to fund acquisition of a barren lake for development as a fishery. Later acquired and named Carp Lake Diawa. Carp Fisher becomes quarterly. Regional Roadshow launched. Northern Conference held in addition to those held in the spring and winter. Richard Stangroom appointed Conference Organiser and late in the year employed as Commercial Manager to take over from Vic Cranfield. Society trading profitably.
Office moves to Horseshoe LakeDecember 1997
Society office re-located to Horseshoe. Office Manage Daphne Davis appointed. Carp Lake Daiwa stocked and opened for fishing. New constitution and structural organisation approved at AGM with new slate of governors appointed to hold office, all of them longstanding Society members. Horseshoe registered as a fish farm. Inauguration of Junior Carp Schools. Record attendance at Winter Conference at which Terry Hearn gave his first ever slide-show. Carp Fisher becomes bi-monthly incorporating Cyprinews.
Regions back in businessDecember 1998
Society on an even keel and trading profitably with full range of activities and conferences. Regional structure re-invigorated with 34 regions operating. Shop opened at Horseshoe. 12th year on Horseshoe permits available. Membership on a 3 year high.
Record MembershipDecember 1999
Pike fish-in at Horseshoe. Philip Gray appointed Fishery Manager on retirement of Brian Sefton, who returned to post later in the year. Roadshow to Ireland. Fish with the Stars raised £7,500 to kick-start new HQ project. Closure of Dunstable venue forced move to Luton for winter conference, but this proved a disappointment. Membership at all-time high scraping just over 6,000. New fishery in Lincolnshire located.
The start of the end? Almost!December 2000
Following the resignation of Richard Stangroom, Marsh Pratley was appointed as Chairman and a new administrative structure was put in place including: Mitch Smith, Andy Murray and Paul Boichat. Carp Fisher re-vamped under editorial team of Julian Cundiff and Kevin Clifford. Spring conference cancelled with alternative venue unable to offer suitable date and impossible to arrange in time available. Lincolnshire water acquired, later stocked and named Langholme Lake. Winter Conference at Sandown Park a success.
The Calm Before the Storm.December 2015
Over the next 16 years the carp society went through one of the most stable periods of its existence. During this time, with the long term Horseshoe permits now expired the Society was finally able to start making money from its main asset, as well as from the other fisheries and other commercial ventures. This new income allowed a long term plan to become reality when the lodge was finally built on Horseshoe Lake, providing a permanent building to run the office from for the first time since moving out of Ilford in 1998.
However, as the focus changed, regions started holding less meetings resulting in fewer members. The two annual conferences became just one and other shows set up and moved in the void left. Carp Fisher, the then bi-monthly magazine was scrapped. Fishing rights on lakes such as the famous Redmire Pool and the French fishery 'Etang de Rouge' were lost, and as the benefits of becoming a Carp Society member reduced, so did the membership.
Saving the society from the brinkJune 2016
Back for the third time in a rescue mission, the old guard of Tim Paisley and Derek Stritton have teamed up once again to steer the Society back from the brink.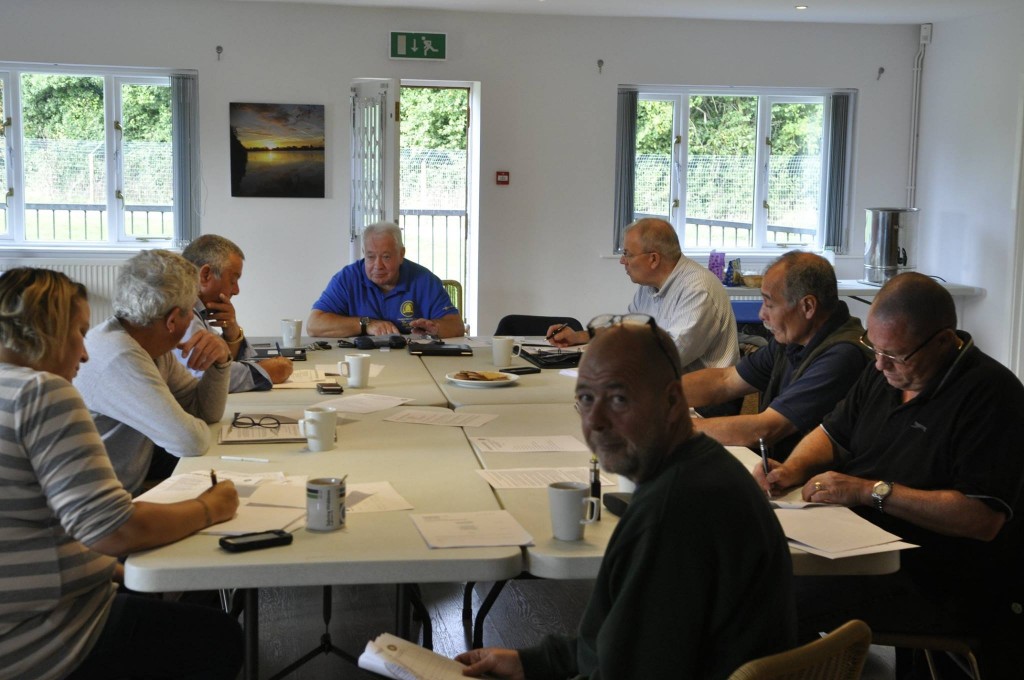 The rehashed committee also sees founder member Greg Fletcher, long term Vice President Bill Ward, Marsh Prately and Brian Sefton, join Fishery Manager Miles Carter , Langholme Head Bailiff Steve Hall and Paul Boichat.
Good News WeekMarch 2017
Tim Paisley reports that "It's good news week… The Carp Society have announced that the four deposed directors – Malcolm Coller, David Mannall, Derek Buxton and Shane Thompson – have finally conceded defeat in the 'boardroom battle' and will play no further part in Society affairs, as directors or members."
The Society is once again a democracy, accountable to its re-growing membership, as it was when it was created in May 1981.
Society AGM October 2017
The Carp Society held its first AGM under the new regieme.

We are pleased to announce that Rob Saunders was voted on to the Board of directors during the AGM.

AGM minutes to follow