It is with great sadness I write to record the passing of Brian Mills, who recently lost a short battle with cancer. I knew Brian as both a personal friend and also for his support and contribution to the Carp Society over many years. My first meeting with him was at Bysingwood in Kent during the 1970's. Later I remember him showing Bob Morris and I the first prototype of an Optonics alarm, and my announcing to him it would never catch on! The rotary wheel was on the side of the alarm and it was very bulky, was my summation! Brian however, had the idea to move the wheel to the centre of the alarm, and as they say "the rest is history!" Brian was always a very thoughtful, successful and well respected angler. He frequently out fished "three rod long stay anglers" during a short session with his single rod fished "float lift method." He could do enthusiasm with abundance, which for an angler of so many years was a delight.
Brian is probably best known for his magnificent fishing related art work, including drawings, paintings and carvings of fish. Over many years he supported the Carp Society with carvings and donations of his work, notably a life size copy of Richard Walkers 44 pound common, and the Wraysbury record 'Mary' at the time it was caught by Terry Hearn. Those who are lucky enough to have pieces of Brian's work treasure them. I count myself lucky to have one of his carvings from 20 years ago. The recent lengthy Carp Society legal battle brought Brian and I back into contact when he kindly, via Oz Holness, offered drawings to auction to help to pay towards our legal case costs. Since that time we have been in regular contact again, with the Society commissioning a number of drawings, for limited edition prints and sale, to help towards legal costs.
During the past few weeks when I knew Brian was terminally ill, a friend asked me if I had any of Brian's drawings of Barbel and Roach. I didn't, but when I mentioned the conversation to Brian, he did some immediately and sent them to me for my friend. I hope this will give you an idea of the stature of the man, that he could do this at what must have been a difficult time for him.
As a person Brian was everything you would encourage others to aspire to be. He gave the term "gentleman" and "politeness" true meaning. That said, he also had immense inner strength, and I know of two lakes in Kent which exist today because of Brian's tenacity in battling with the local council when they were planning to build a by-pass.
He was just a " lovely man." Brian has sadly run out of 'tomorrows', but leaves behind a wealth of memories and art works which will ensure he is remembered by many for years to come. Go forward on your journey Brian Mills, and be very, very proud, you leave behind wonderful memories and works of art. Thoughts to Brian's wife Gloria, his children and family at this sad time.
Derek Stritton
The Carp Society has a few limited edition prints and original Brian Mills drawings, which we hope to sell to help his wife Gloria. Please contact the Carp Society at Horseshoe lake to express interest. Thank you.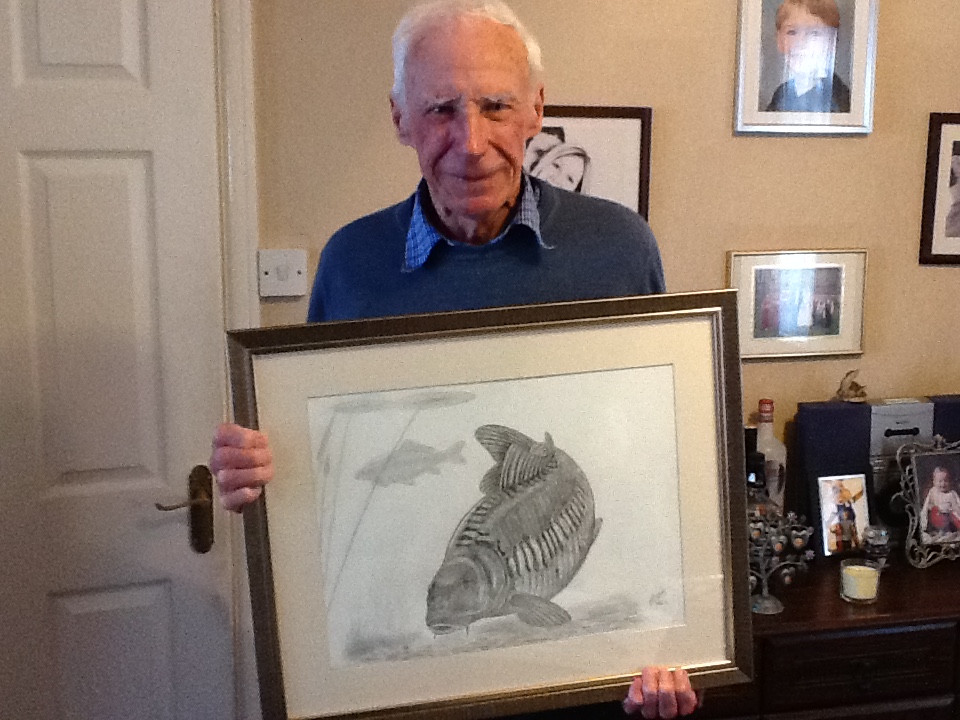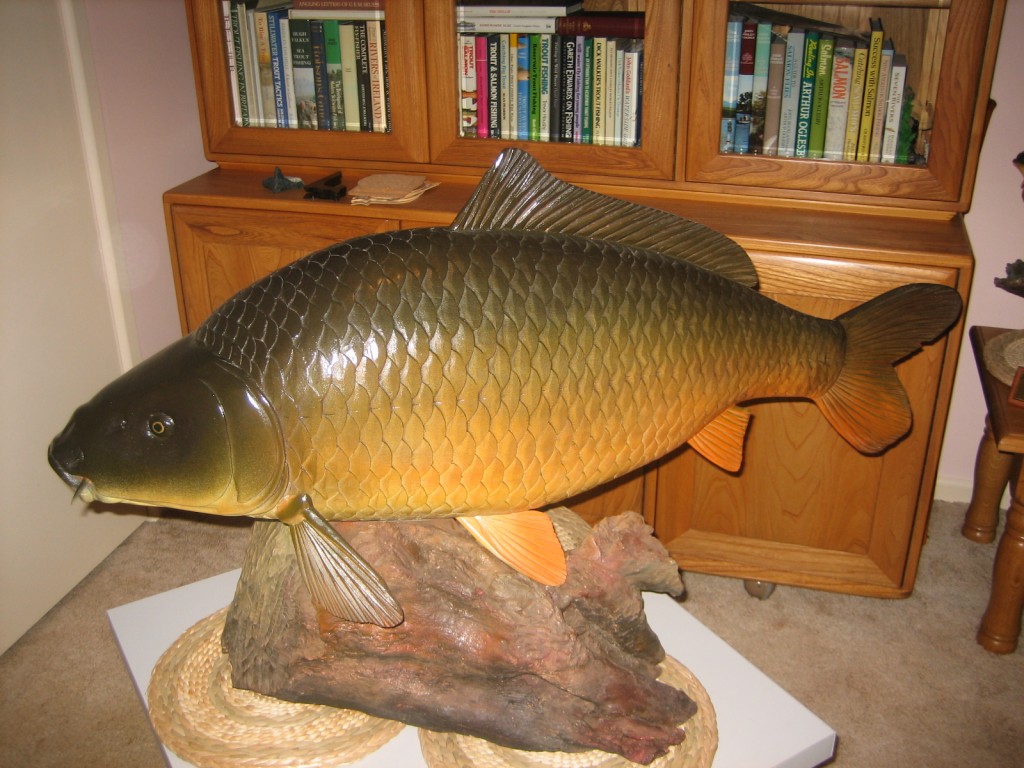 some of the drawings drawn by Brian available through the Society