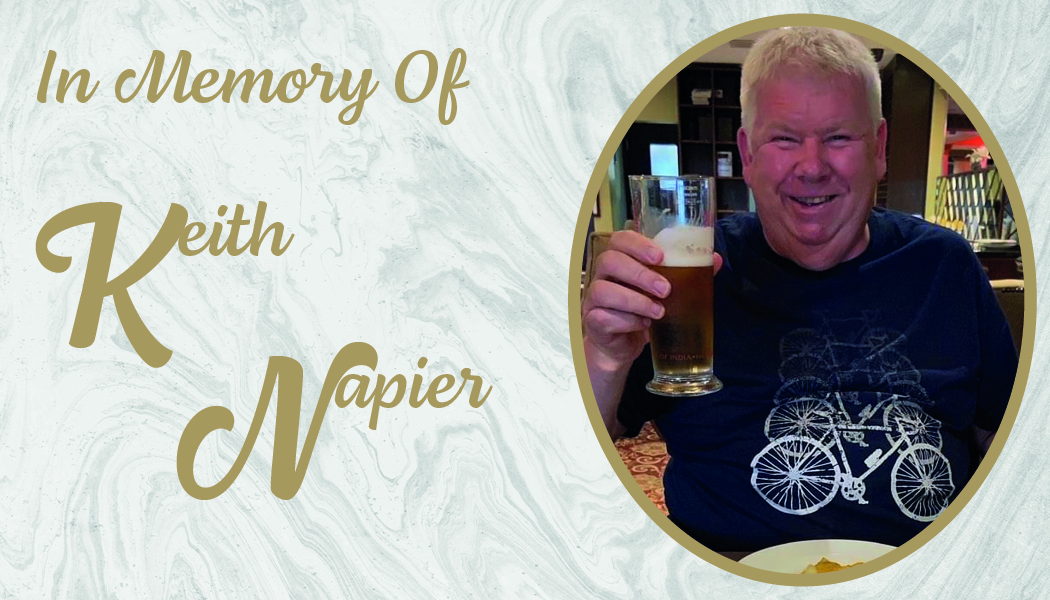 Last week we received the shocking and terrible news of the sudden passing of Keith Napier. We at the Carp Society were all very saddened by the news and give our genuine thoughts and condolences to all of Keith's family and friends.
We have two memorial posts from Long term friend Andy Murray and Brian Skoyles below.
R.I.P Keith Napier (by Andy Murray)
The mark of a man is the legacy he leaves. I have spoken a couple of times in my articles this year about catching carp not being the most important thing there is, rather the enjoyment of carp fishing or helping others taking precedence in my own fishing. I also wrote about taking some time out and working on my health and fitness, due to getting older. These topics were brought home to me very recently by the devastating news of the sudden passing of one of my lifelong friends Keith Napier, larger than life in many ways to those that knew him. Keith made friends wherever he went, and many people have very fond memories of him.
I have known Keith for about 35 years, we met when fishing the same syndicate back in the late 80's, which back then was Erics (of Erics Angling) Syndicate. It would be fair to say our initial conversations were a bit bristly, as two very opiniated gruff Yorkshire men discussing things would be. However, over time we got to talking about fishing and then about forming a group, along with Roger Linley, we set up the Yorkshire Carp Study Group. Keith, Roger, and I would run meetings in the depths of winter in a freezing upstairs room in a small pub in Kippax. It was always rammed. For a small group in the early nineties, we had many great angling names attend-Mark Holmes, Danny Fairbrass, Jules, Brian Skoyles etc. The thing was they were always great fishing meetings, and there was lots of knowledge shared back then and plenty of banter.
As the group grew in size, we moved our meetings to St Mary's Hall, which was opposite Erics Angling Centre, from an average of fifty per meeting, it became a hundred plus. It would be fair to say, the meetings became epic, though not quite as epic as the curry and drinks back at my place afterwards. Eventually we made the decision to become the West Yorkshire Region for the Carp Society, holding 3-4 meetings each winter and raising thousands of pounds for the Society and for the Junior Carp Schools at Horseshoe. The backbone of all these meetings was Keith, hours spent on the phone, blagging gear for raffles, dealing with the juniors, organizing help etc. Without his efforts, they would not have been the success they were, he also had a very loyal team around him to help with this work. The Carp Society Schools at Horseshoe That started in the 90's were a new thing, which was first set up by Tim Paisley. At first, we first helped with the schools and then ran them for a few years as well as becoming Governors of the Carp Society, they were busy times. The events were awesome and there were a great deal of folk helping back then, a great many friendships formed, all of whom have expressed their sorrow upon hearing the news of Keith passing.
For both of us, those early Horseshoe events were incredibly special times even though feelings often ran high at times! What is easy to forget are the great times we had and the juniors we helped. Keith was instrumental in this, the time he spent behind the scenes organizing all the things that make an event go to plan, he was tireless in this, it's often the case that the people in the background get overlooked, but without that planning and work, those events would not have run as they did. The late 90's saw the formation of the BCAC and World Carp Classics, Keith and I won the first ever BCAC at Horseshoe and did a feature series for Sky at one of the World Carp Classics at Madine.
Whilst a lot of our life was based around Carp fishing for many years, fishing in the UK, France, and Spain, of which there are many stories to be told, stories that are not for the faint hearted or squeamish, it's just a good job there weren't mobile phones back in those days for pictures to be taken! Keith got me out of trouble on more than one occasion with the French and Spanish police by showing his warrant card! We also met socially through other non-fishing groups and with families and friends - Quiz nights, snooker, bowling to name but a few things.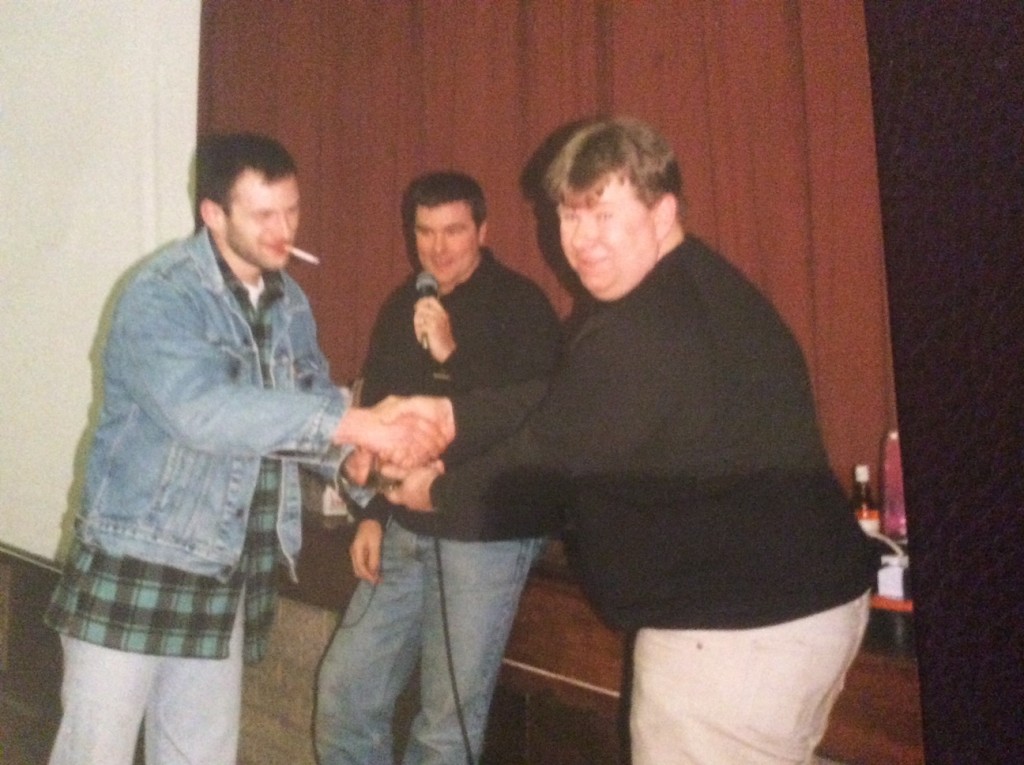 Time ran its course with the Society meetings and Carp Schools at Horseshoe, this was a time when I took a back seat from carp fishing for a while, Keith continued though, as he felt there was still work to do with the youngsters. He re-started with the Yorkshire Carp Study Group and the Junior Carp Schools in Yorkshire, it would be fair to say he was instrumental in helping a lot of young carp anglers become the anglers they are today, the messages I have received since his passing really brought this home. Keith also liked to fish for other species and was a keen shooter as well. I often used to say he didn't have enough time for all his past-times. In recent years he probably spent more time shooting than Carp Fishing. We often talked about him getting back into carp fishing, he did turn up on the bank once or twice to join me for a natter, but never got the rods out. He had spoken about going into coaching some fishing again once he retired…Our fishing trips in recent years were fewer, mostly charity matches for an organization we were involved in, but we did get out shooting a couple of times. And still met socially, I have attached a photo of attending my Son-in-law's Stag do in Benidorm, it was an epic weekend, as were many of our gatherings.
Last year he became unwell and spent some time waiting for surgery. Earlier this year he underwent a quadruple bypass operation, which went well, and he seemed to recover well, we went out for a curry to celebrate in the summer. It seemed life was getting back to normal for Keith. It was only the week before his passing we were both at our local BCSG meeting and chatting about life in general. His passing came as a shock to many who knew him, and I know a few of us shed a tear upon receiving the news last week, his family are understandably devastated. From the many messages I have received personally and also seen posted on social media he was both admired and loved as a man and for his contribution to Carp Fishing here in Yorkshire and further afield. These few words do little to represent how I and others feel about Keith as a friend, teacher, angler, husband, father. I hope you will join me in a silent good wish to him and his family-Bon Voyage big man…may you Rest in Peace.
Wishing you all a great Christmas and New Year, enjoy the time you spend with your families this festive season, you never know when it will be the last time.
Catch you next time. Andy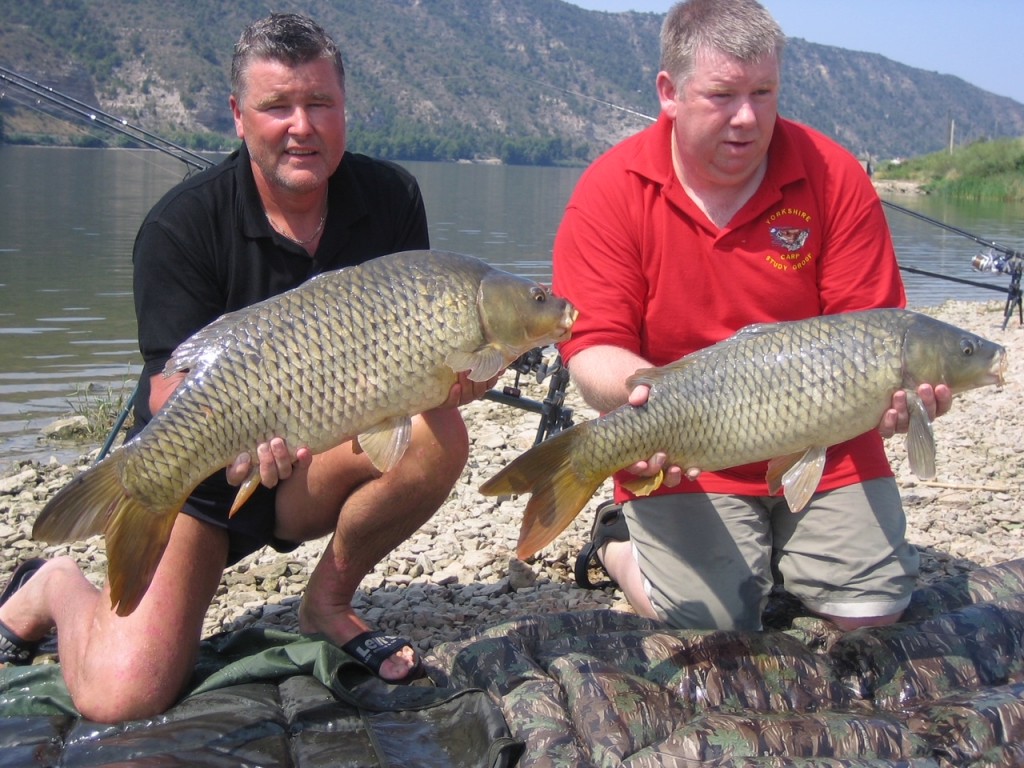 ********************************************************************************
In memory of Keith Napier (by Brian Skoyles)
One of my fondest memories of Keith was his enthusiasm for a carp meeting I really didn't think would work. He'd been in touch with an idea. At that time, I was experimenting with making various designs of controller, and I was happy with how they were working.
"Let's have a practical session, cutting and shaping balsa wood, mucking about making things, it will be great" said Keith.
I wasn't so sure. A room full of blokes, pint in one hand, glasspaper in the other didn't seem to be the making of a successful carp fishing night out, but it worked. Keith together with Andy Murray created an atmosphere at their meetings that was all about enjoyment, meeting friends and generally celebrating carp fishing. Over the following years their meetings went from strength to strength. I hope Andy don't mind me saying this, but Keith tended to provide "the Jollity". Within the carping community he was a larger than life character with a knowing smile and a twinkle in his eye. Along with many others, I enjoyed his company immensely.
Keith's contribution to the Carp Scene was considerable and often underestimated as he didn't make a song and a dance about getting things sorted. He just got on with it, whether it be organising a junior fish-in, a large regional meeting, or participating in a carp match.
Many years ago, when my son Martyn was in his teens, he took part in a magazine challenge to catch a different species every month. It was to Keith I turned for help in catching Martyn his first ever Barbel. As only Keith could he took Martyn under his wing, we had a great day, and Martyn duly caught his first barbel. Keith doing what Keith loved … Helping other enjoy their fishing.
At a recent British Carp Study Group social I sat at the same table with Keith, we had a good catch up, talked about plans for 2023, and agreed that it would be nice to have a day on the bank. Sadly, that cannot now happen. We will all miss Keith's company and his contributions to our get togethers.
So many carp anglers can look back and say they were influenced by Keith's hard work and companionship. On their behalf can I say thank you. I count myself privileged to have known and spent time with Keith.
May you "Rest in Peace" Brian Skoyles (December 2022)