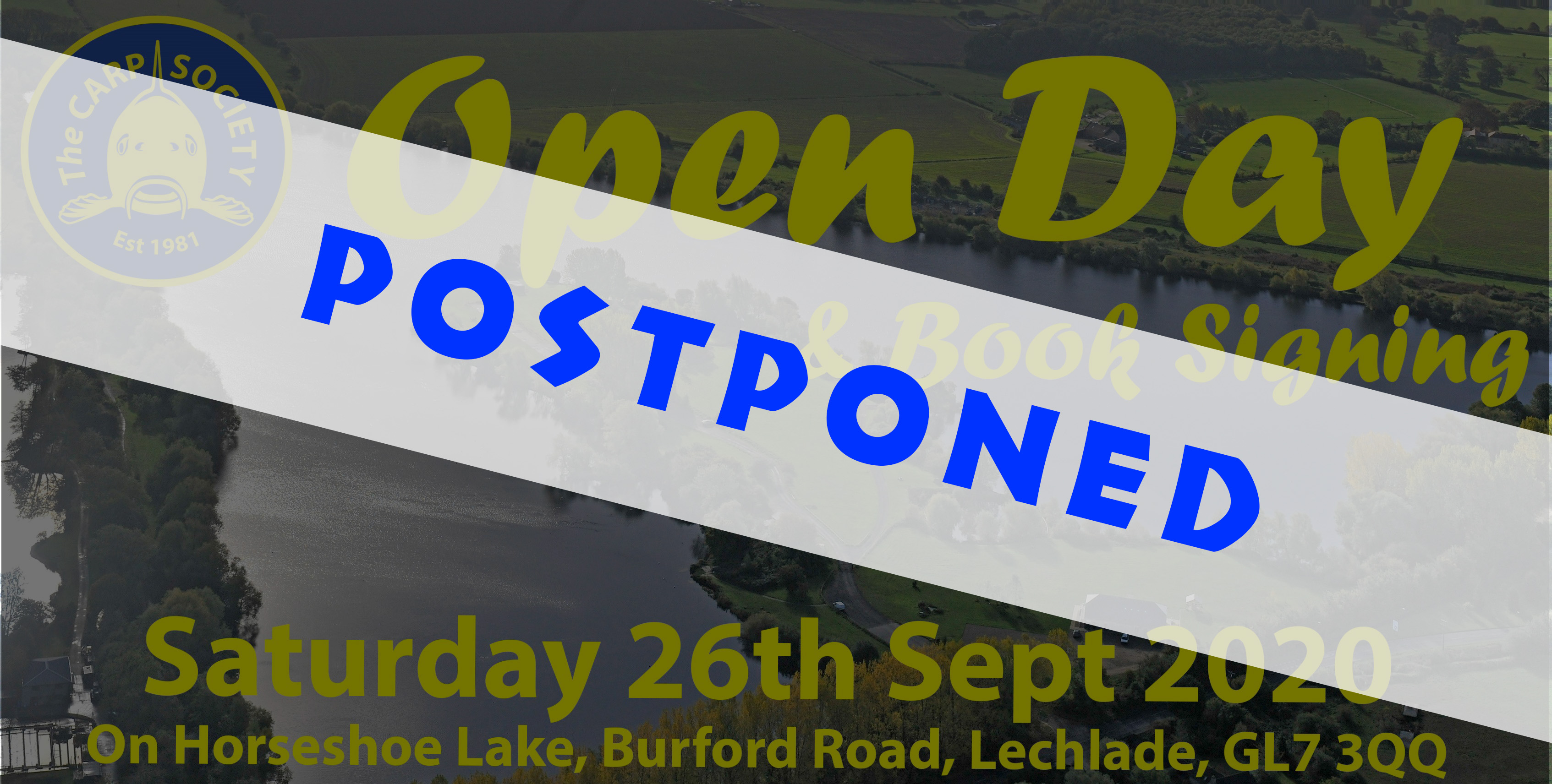 Carp Society Event / Saturday 26th September Horseshoe Lake

We are sorry to announce we have decided to postpone this event. Having liaised with Cotswold District Council, we were happy we could comply with the requirements for a covid safe event. However a number of our members suggested they would not feel comfortable attending and because of this, and the realisation on our part that no matter how safe we made the event, current social distancing, wearing of masks etc. would not fit in well with our normal friendly atmosphere and social setting, we have decided to postpone for now.
We are still committed to hold this event, but not quite yet . Keep a look out on our FB page and web site for future announcements.
The Carp Society.

For those of you who have ordered copies of Redmire Remembered, who would now like them to be posted to you, Sabrina will be in touch please liaise with Sabrina via sales@thecarpsociety.com to arrange this. Thank you.