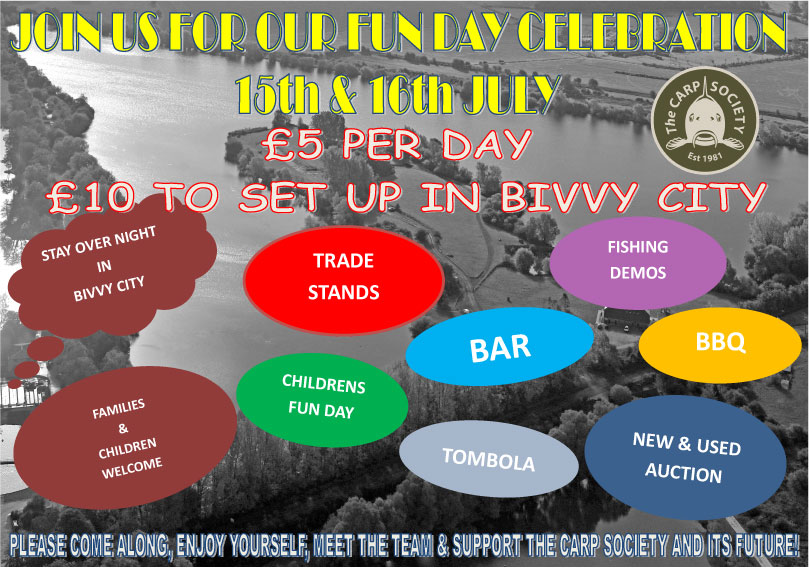 Following the long term legal battle for control of the Carp Society, the new board want to celebrate with members and prospective members alike the resurrection of the Society as a member organisation.
Over the weekend of the 15th and 16th July we are holding a fun day and fund raising event at our home Horseshoe Lake Home.
Trade stands, children's fun day, BBQ, food, a big raffle, Tombola, stands and stalls, a big auction, drinks, and an opportunity to say hello and talk about the future of the Carp Society and its future, fishing demos etc.
Bring your own Paracetemol ! This could be a weekend to remember!
Please come along, enjoy yourself and support those who want the Society to be a member organisation again and speak for you and angling as a whole, on the issues that matter!
Please like this event on our Facebook page: www.facebook.com/events/388120941572755/ to indicate your intention to attend, it will help us to ensure we have sufficient food and drink to cater for the event!