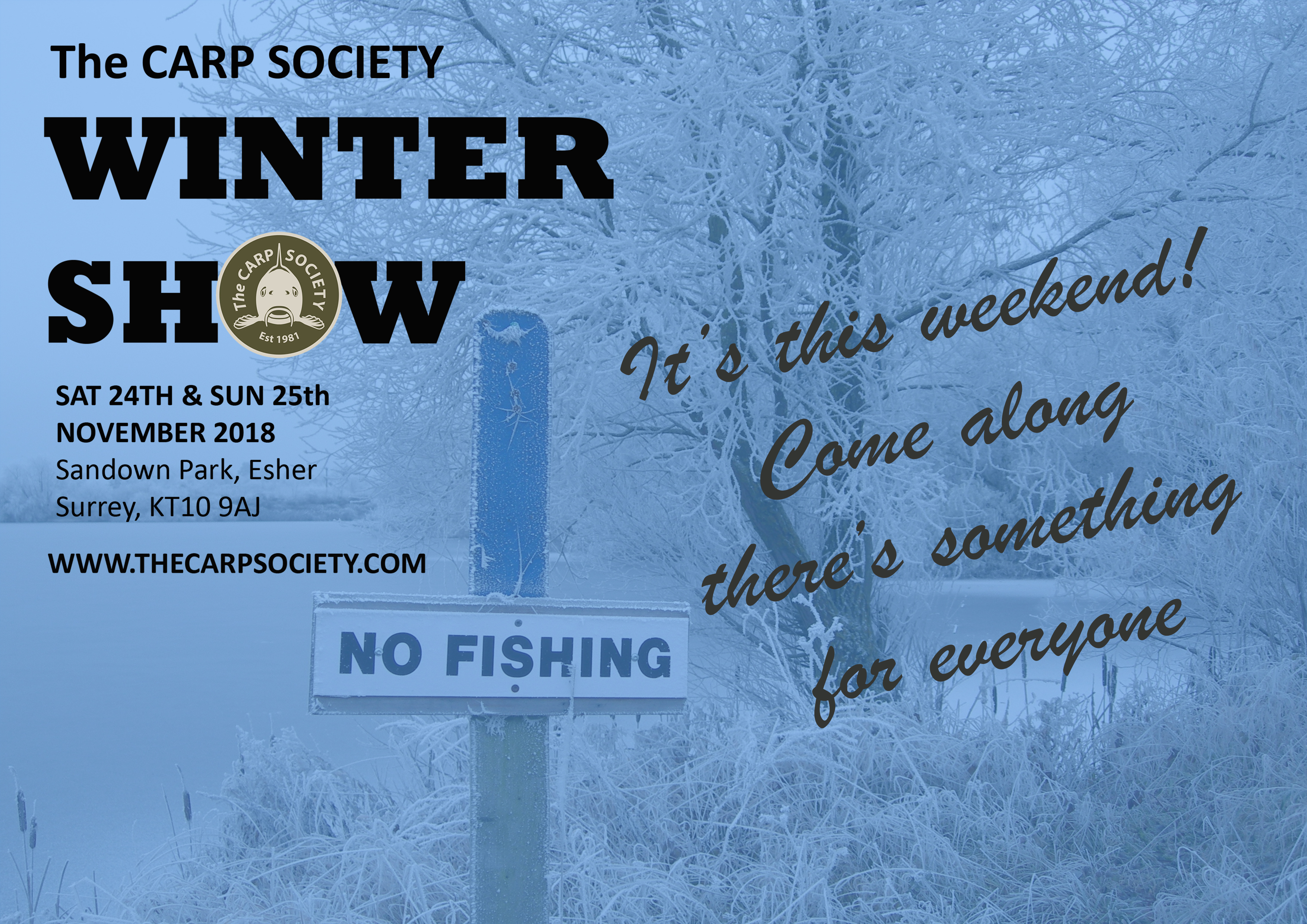 Well show season is about to start with The Carp Society winter show this weekend.
The Carp Society Winter Show held at Sandown Park in Esher, Surrey this weekend Sat 24 & Sun 25th November. Theres something for everyone, at the show you can expect to see some of the industry's leading brands such as Nash, Gardner, Sonik and Solar Tackle along with retailers, Johnson Ross, Total Fishing Tackle, NGT and Fishon-online, bait companies such as Urban banks, CC Moore and Sticky to name a few.

We have three fantastic forum line up's for this year's show with Ian Chilly Chillcott, Terry Dempsey and Terry Hearn talking both days, the forums are free to attend.

There are also a number of new Carp book launches taking place at the show such as the Carp Societies third book 'new Still for the love of Carp' celebrating 37 years of the Carp Society, we are really excited to see this book come to life after the rebirth of the Society the book itself is 276 pages packed with over 30 amazing articles from top anglers some of which will be on hand Saturday for signings. Bounty hunter publications, Mpress and Tim Paisley also have a great line up of book releases and authors available for signings over the weekend.