Hello, and welcome to the after lockdown blog. Version two hundred and forty six. It does feel like that sometimes. Let's hope it's the end of the lockdowns now, I fear not though but we shall see. So, as everyone been out behind the rods? I know people were chomping at the bit waiting for the 29th. I did see a few places were full before most of us had even got out of bed on that morning. Here at Horseshoe and Farriers we did put a few temporary measures in place to try prevent any chaos and disappointment, and to be fair it worked out well. People seemed to understand the whys and wherefores of the steps we took and it worked out well, so thank you to everyone for going along with us. Those measures are now not in place and its pretty much business as usual.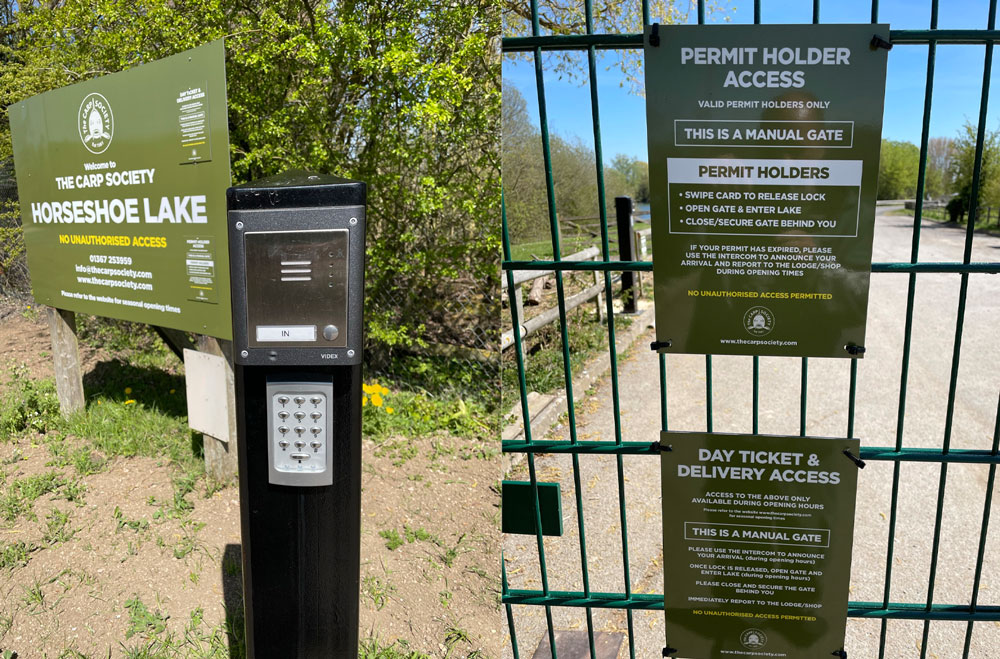 New entrance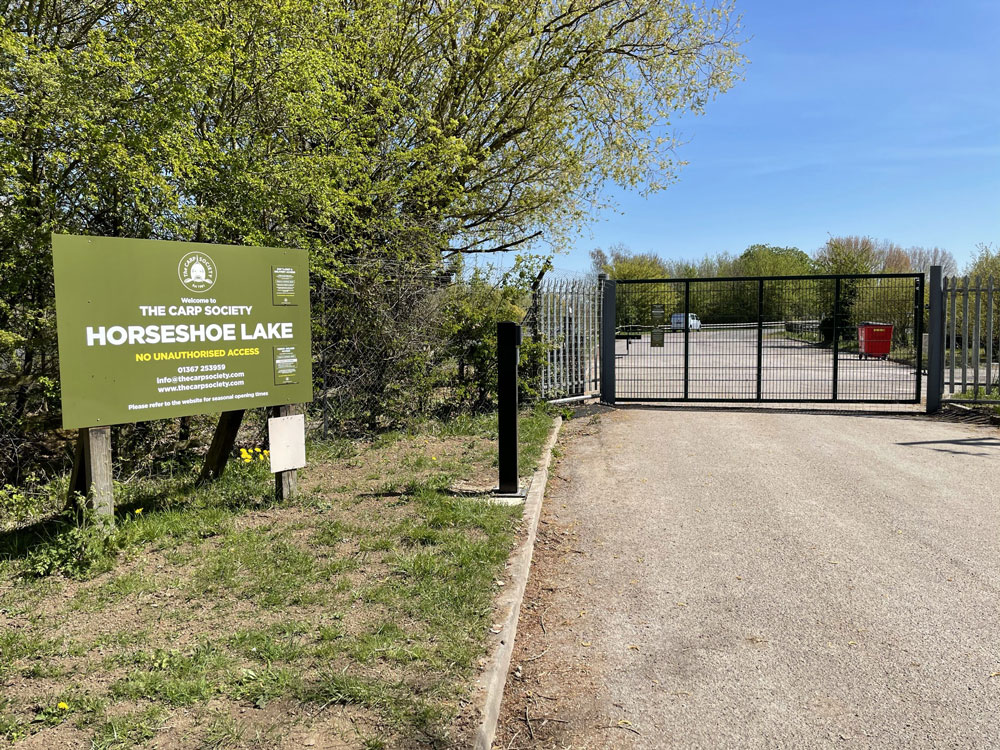 One thing different you will notice when you come to Horseshoe is the new gate. The old day ticket gate off the roundabout is now permanently closed and ALL access to Horseshoe is now via what was traditionally the permit gate. We've spent a fair amount of money upgrading security at Horseshoe. We used to have a combination lock on this gate, the idea being only people with a valid fishing permit were given the code. Alas, people being what they are, once they were given the code they then felt the need to give it their friends who in turn gave it to their friends and ended up with probably every angler and their mate in the country having the code, we may as well have just left it unlocked. So we then moved onto a lock and key entry. We had special keys cut that couldn't be copied and we gave each permit holder a key and took a £20 deposit off them, thinking that would ensure the keys return at the end of the permit time. Wrong. Hardly any bugger returned the key and we ended up with has many key holders as they were code holders. So what we have now is a new gate with mag locks connected to a computer system and operated via an intercom and key pad. Permit holders are issued a unique card linked to their membership number that allows them 24 hour access and each entry and exit is recorded on a database. Day ticket access is now operated via the intercom. I'll put a link to a video here that explains it easier than me waffling on. One thing that is absolutely imperative is that no one let's anyone else in. If you are leaving or entering Horseshoe and there's someone else at the gate, no matter what reason they give you for wanting to come in, you must not let them in. If they are here legitimately they can let themselves in. If they are not here legitimately then they have no reason to be let in.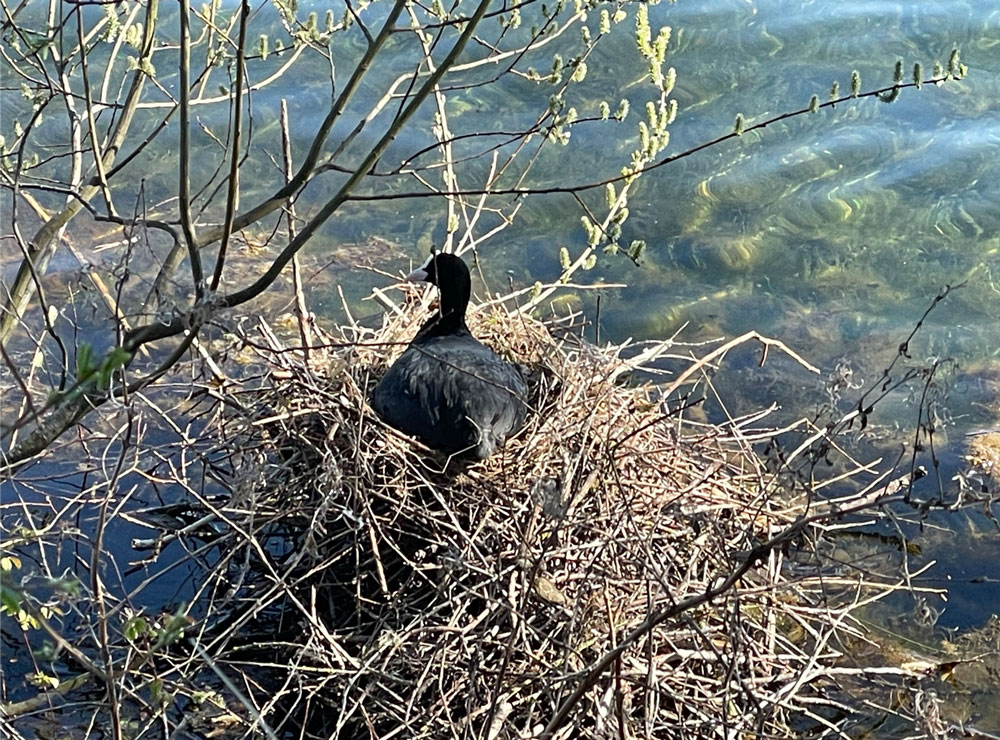 Oi this is my manor
The gate and indeed all the site is now covered with the latest high tech camera systems. All that no doubt seems a bit OTT to some people but most people will get it. It's all well and good if you're a young fit fella who can look after himself and doesn't mind a confrontation, you're probably not that bothered about who's on the lake or what they're doing. But if you're an oldish bloke on his own, or even a young quiet kid, the last thing you want on your lake is matey boy in the next swim or opposite you letting his mates in getting pissed up and rowdy. It's unnerving at the least and put's people on edge and just generally spoils it for everyone else on the lake. Even if you're not getting pissed up and carrying on, the fact that these people are even on the lake puts people on high alert and that's not what you go fishing for. We had a lad turn up at the gate the other day demanding to be let in because he'd drove a long way and was "bringing some beers down for the boys". I had to tell him he couldn't come in, and obviously he wasn't best pleased. To his credit though he didn't get violent or too confrontational but it did put me in a unnecessary situation that could have gone wrong, it put our bailiffs in an unnecessary situation and it put a permit holder who he'd tried to coerce into letting him in in an unnecessary situation. It's all so, what's the word I'm looking for? Oh yeah, unnecessary. I'm not even saying that these people are bad people, I actually think young lads, and old lads for that matter, should socialise, get pissed and behave badly, I've got gold medals myself for bad behaviour. I just think a fishing lake is not the place for it. Most of us go fishing to chill out and escape the nonsense going on in the country right now, we don't want to be worried by what other people who can't behave themselves are doing. Fishing is meditation not masturbation. It really shouldn't need explaining, it really shouldn't.

Anyway, let's move on. Quite apart from the damage the winter flooding cause's, it also prevents essential maintenance being carried out, not only does this set you back time wise in what you can do, it also doubles the work load because then you've got to repair the damage before you even start the maintenance . Then of course you're having to get stuff done without upsetting nature. You've only got small windows of opportunity. You can't be getting rid of branches that have fallen in the water and become a possible snag once the ducks and what have you have started nesting in them.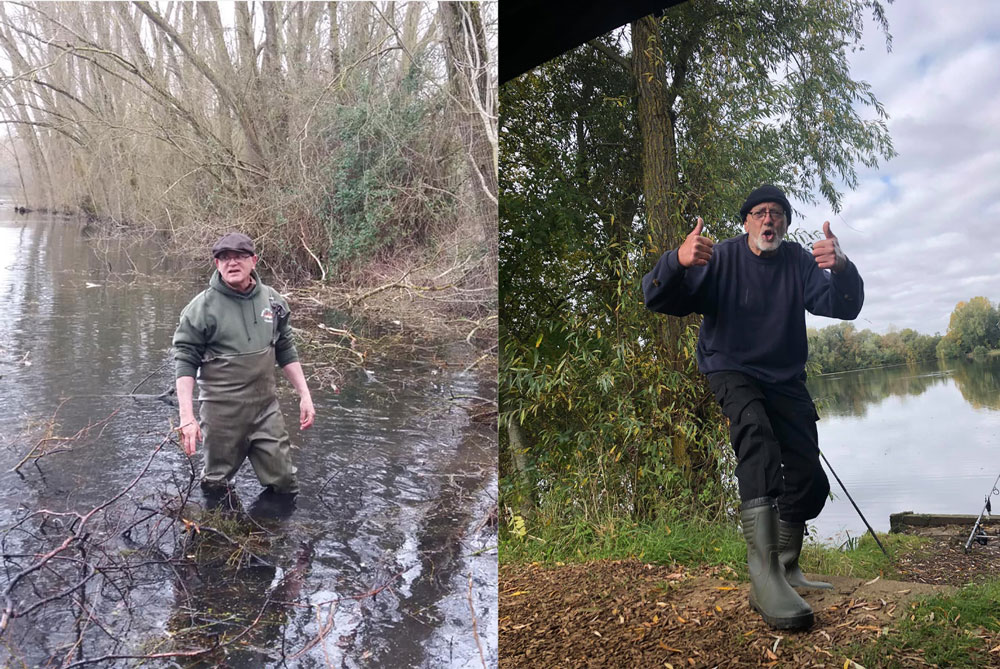 The boys at Farriers

Having said all that. We have managed to make up for a bit of the lost time and actually ended up getting quite a bit done. The lads at Farriers have had a few work parties and done some sterling work, they've managed to get the barley straw done, few swim repairs and a shed load of arboriculture stuff. All back breaking and time consuming, but essential work, so well done to all involved in that. Great work once again.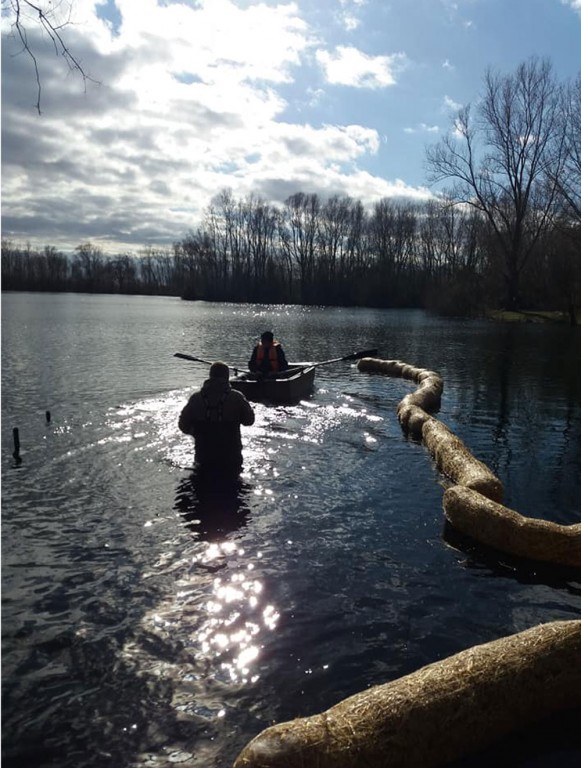 Karl, Nick, Mark and I spent a full week down at Little Farriers recently. We got the digger, dumper, tracked chipper and various other weapons of mass destruction down there, and proper got stuck in and if I say so myself the boys done good.


Little Farriers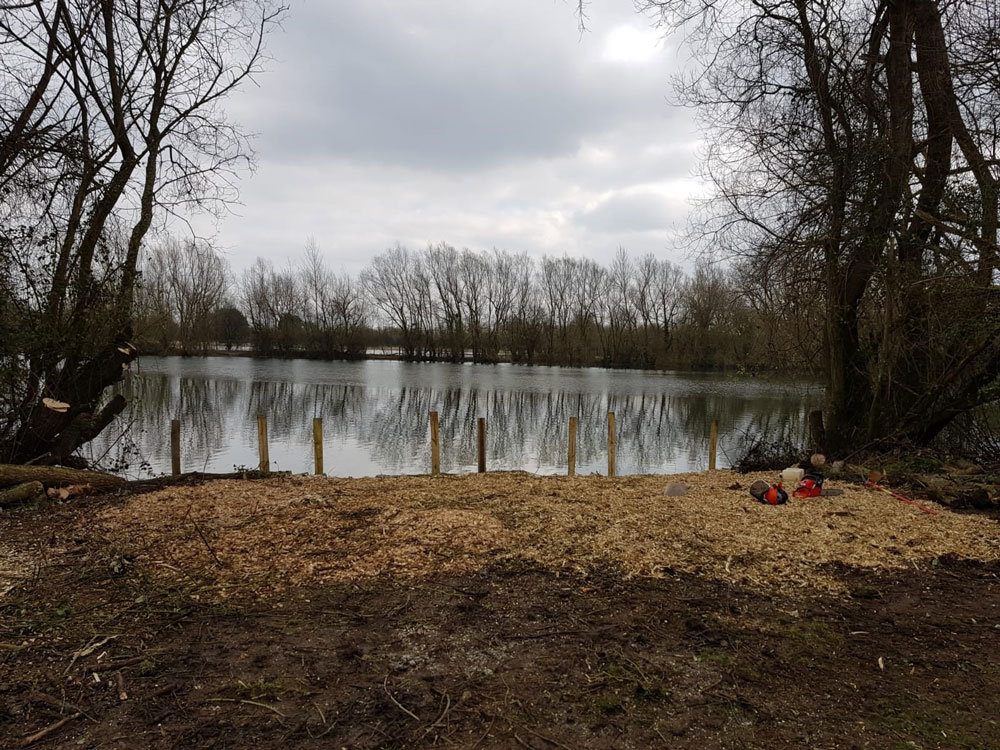 The waterless toilet down there as stopped working and I had the odious task of trying to put that right, which without going into graphic detail was as terrible as it sounds. I shall say no more.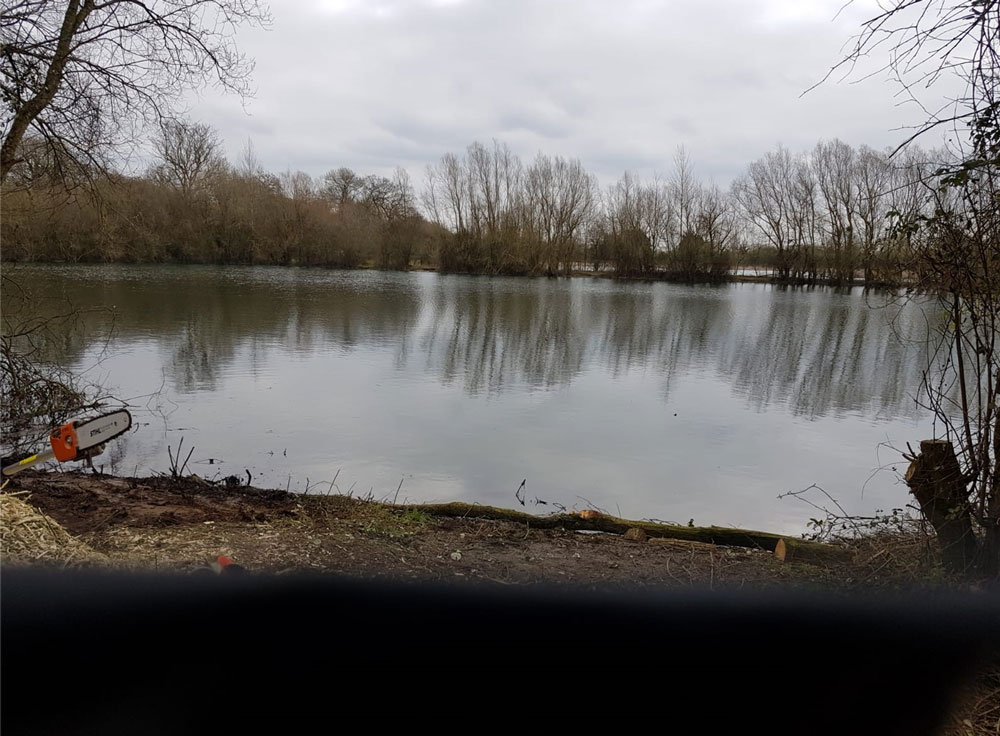 We have had a few work parties on Horseshoe as well and like Farriers and Little Farriers we've managed to get quite a lot done. With Horseshoe being such a large site you could have a work party on there every day of the week for a year and still not get it all done so there are going to swims that aren't up to Chelsea flower show standard, so if you're in a swim and your buzz bar spirit level is not showing true level, well, you know, get on Facebook and express your outrage, I believe that's how things work these days. Truth is a few people have done a lot of work and if it's not to your standard then that's just how it is.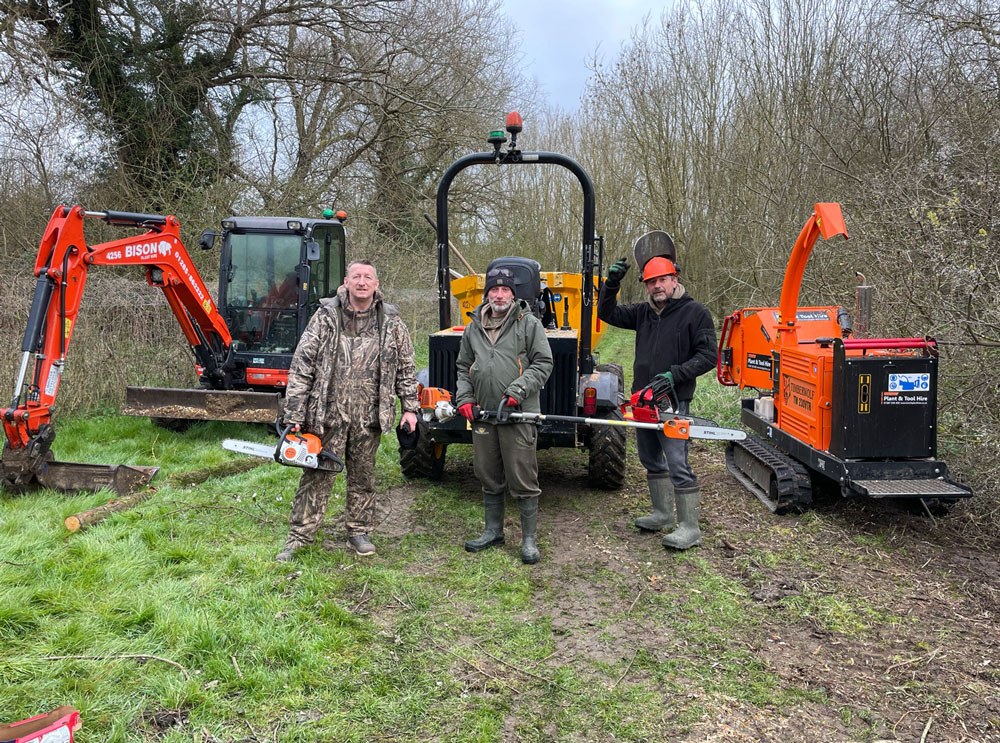 Karl, Mark and Nick at Little Farriers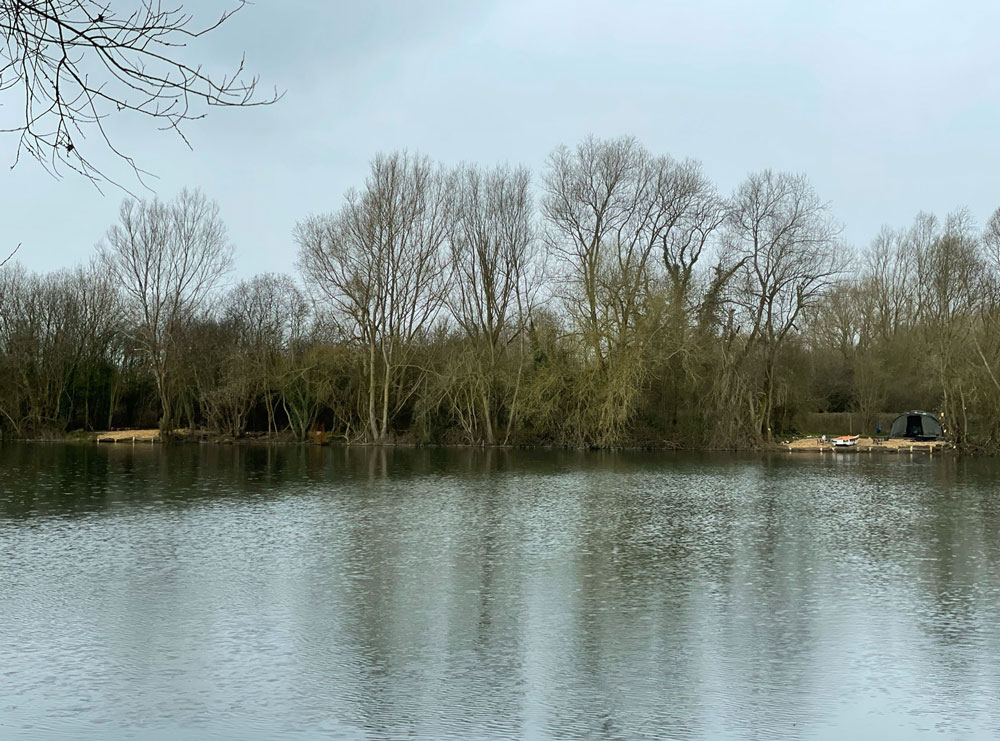 The boys done good

Nick and Mark with a couple of Little Farriers fish
Finally. We can get on to the good stuff now, I think I must have got out the wrong side of the bed today, but I've had half a dozen energy drinks now and I'm good to go. The fishing on Horseshoe since reopening has been brilliant. We've had lots of fish being caught, good fish as well, not that there's such a thing as a bad fish, but the ratio of 30's to fish getting caught is quite something. I can honestly say in all my time here I've never seen as many 30lb + fish getting caught, it really is heart-warming to see.

George Withers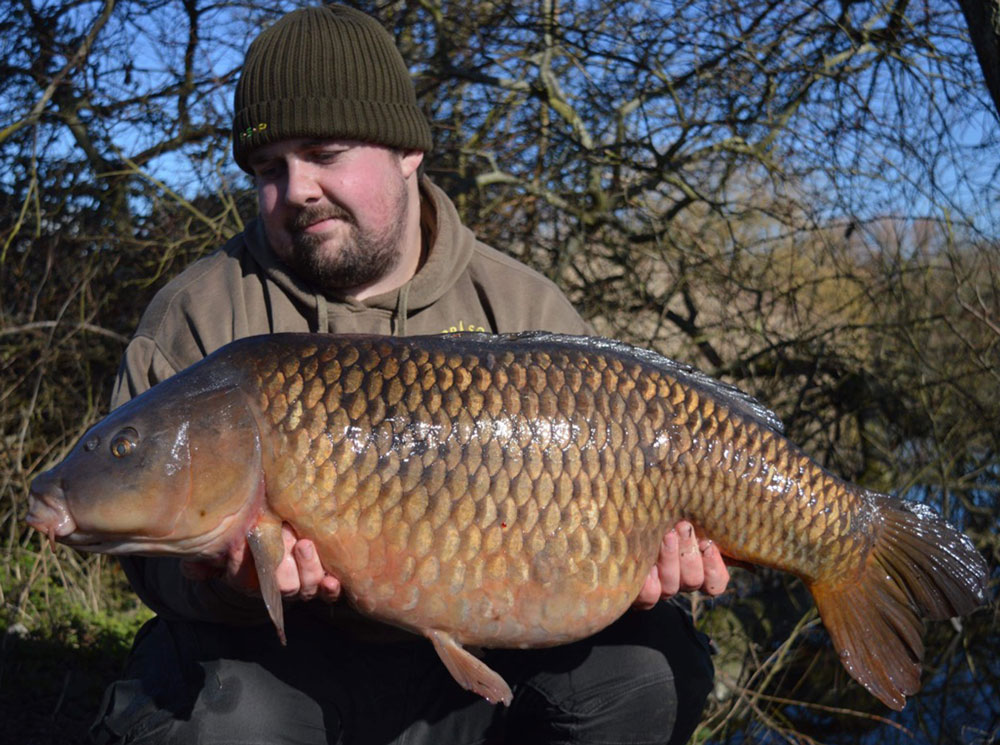 George Withers got off to a great start, banking fish at 27lb, 31lb and 32lb in quick succession one Saturday morning during a day session. That of course sparked the usual Tiger race for that particular swim over the course of the next couple of weeks. The swim did keep producing but other areas of the lake were also fishing well as Adrian West was to experience after choosing a swim far from the maddening crowd. Karma paying off for Ade in the form of fish at 32lb and 35lb respectively. I always enjoy it when someone does well in a swim with no current form, there's something a bit more wholesome to it for me. But each to his own, I do see the logic in following someone into a "Going Swim", but for me you're kidding yourself.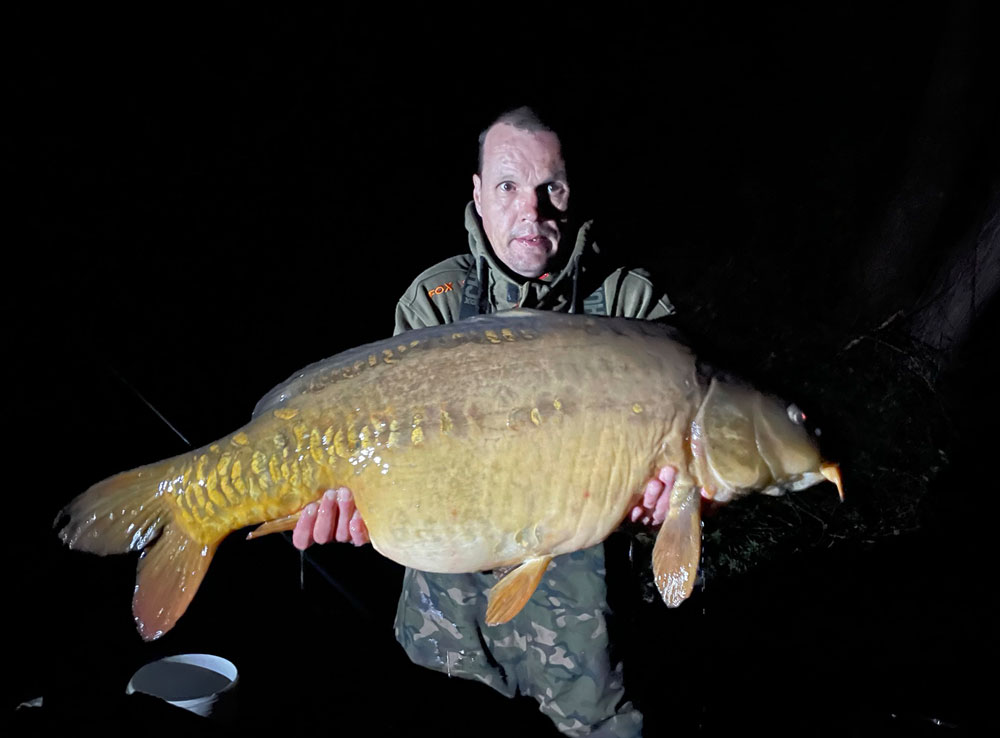 Ade 32lb and 35lb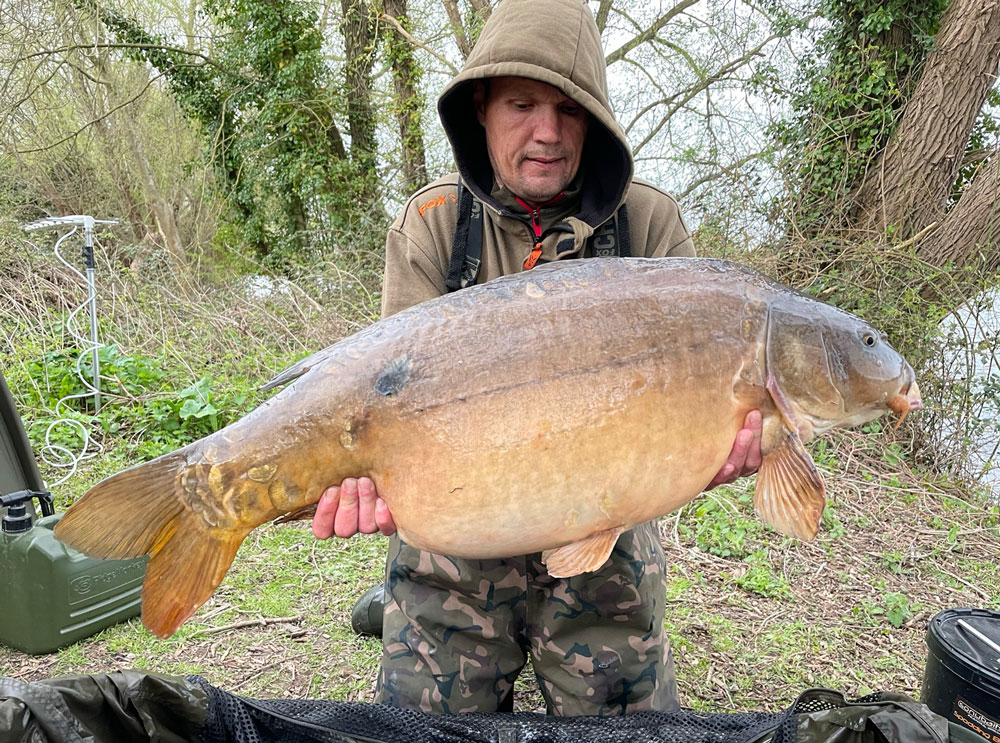 Next up we have Simon Bethel, another angler enjoying the start of the year. Over two or three short visits Simon has landed several fish to 31lb. Pete Fawson has also been doing rather well with fish at 31lb and 34lb amongst his impressive catches.

Simon 29lb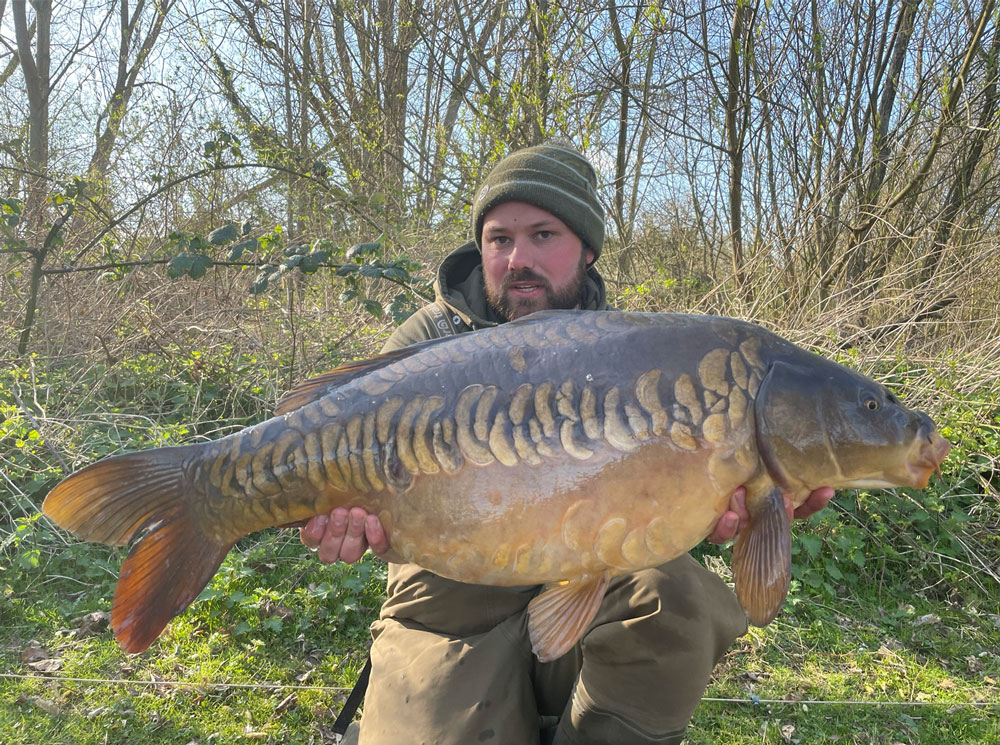 Simon31lb

Pete 31lb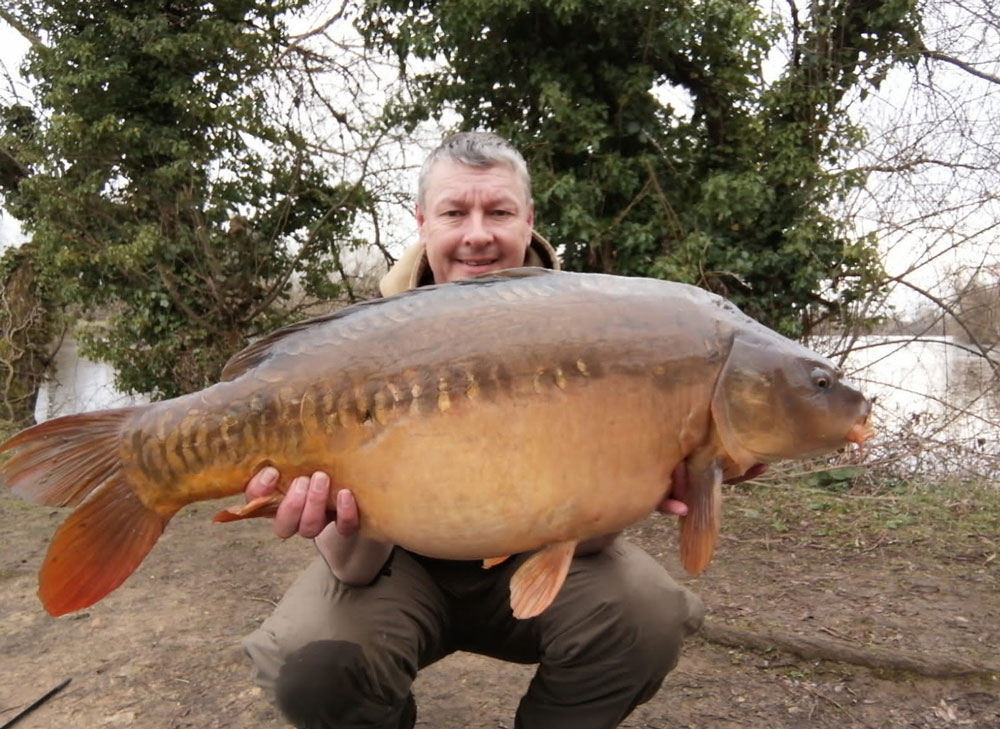 Pete 34lb

Gavin Alcock just failed to make the 30's club with a very honest 29lb 12oz fish, Kevin Pickford, another angler not quite getting to 30 this time round but never the less some good angling with fish to 27lb.

Gavin 29lb and Kev 27lb
Mike Durbin, Wayne Fearon, and Darren Hillier are next up with a selection of 30lb + fish. And no surprise we've another selection of 30's landed by RKTV's very own Ricky Knight. Biggest fish of the year so far goes to David Park with 'The Target' at an impressive 39lb. Well done to Dave. 'The Target is the fish most people are tipping to be Horseshoes first 40lb fish for many years. I'm not so sure. It wouldn't surprise me but I've seen a couple of fish in the water that I'm sure are already over 40, so I think it's gonna be interesting.

Mike 31lb and Wayne 33lb

Darren with a couple of 30lb+ fish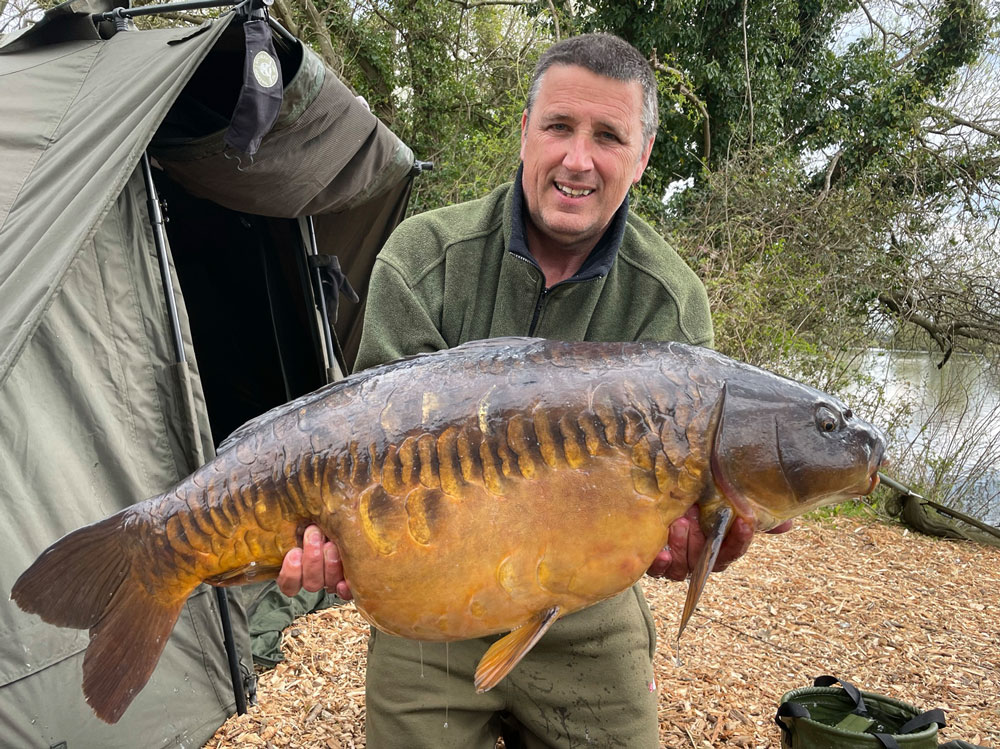 Dave 39lb


Ricky with some of his ever growing list of 30's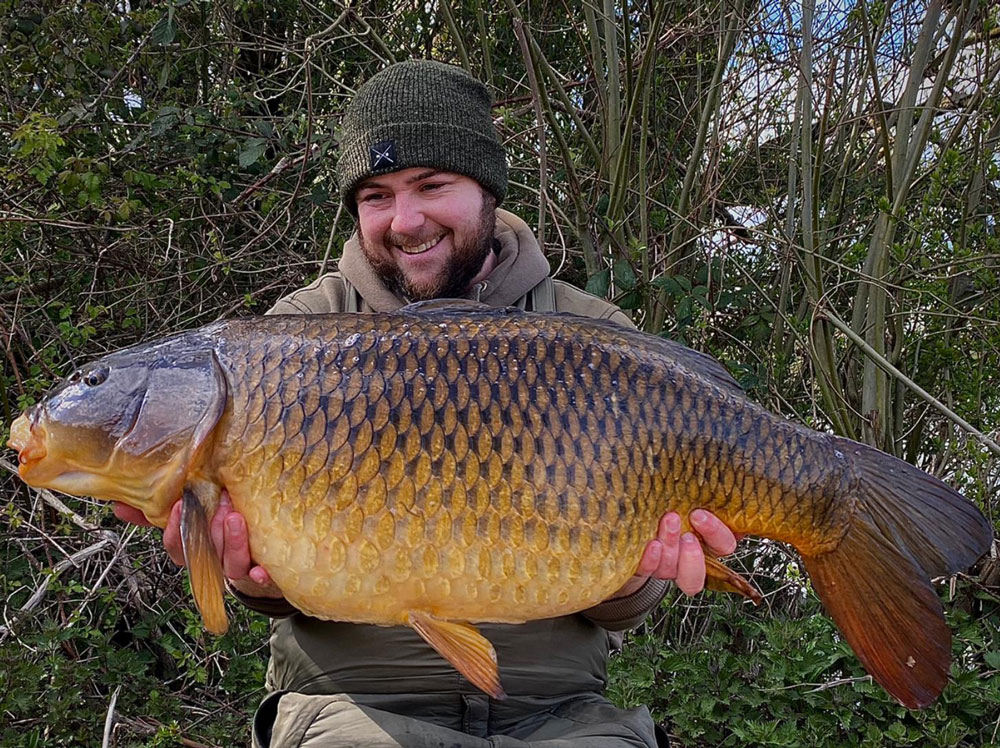 That's about if for now. Don't forget we've got our open weekend coming up over the Saturday/Sunday 22/23rd of May. Be lovely to see you all here. There'll be lot's going on and lots to see, trade stands, fishing displays, talks, casting demos, book signings. See the website and facebook page for all the information and updates, so until next time. Stay safe.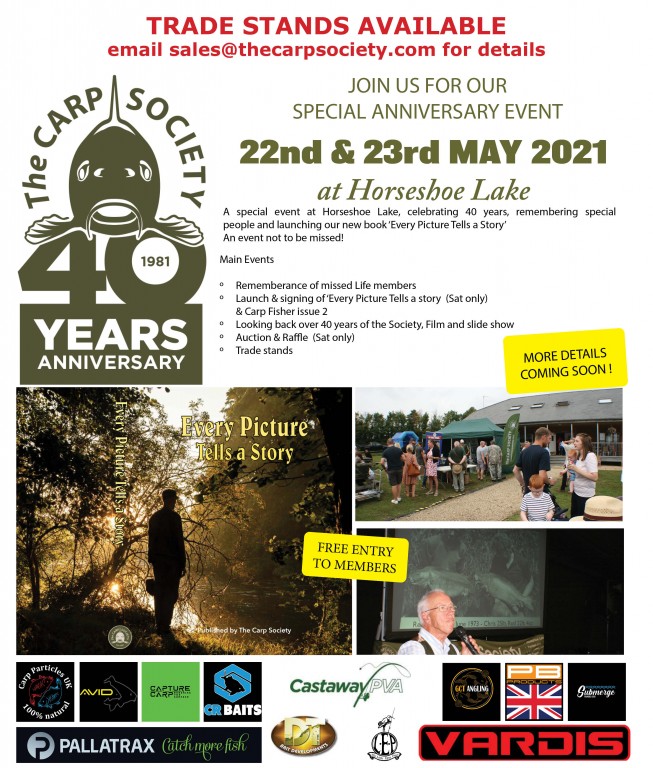 Miles