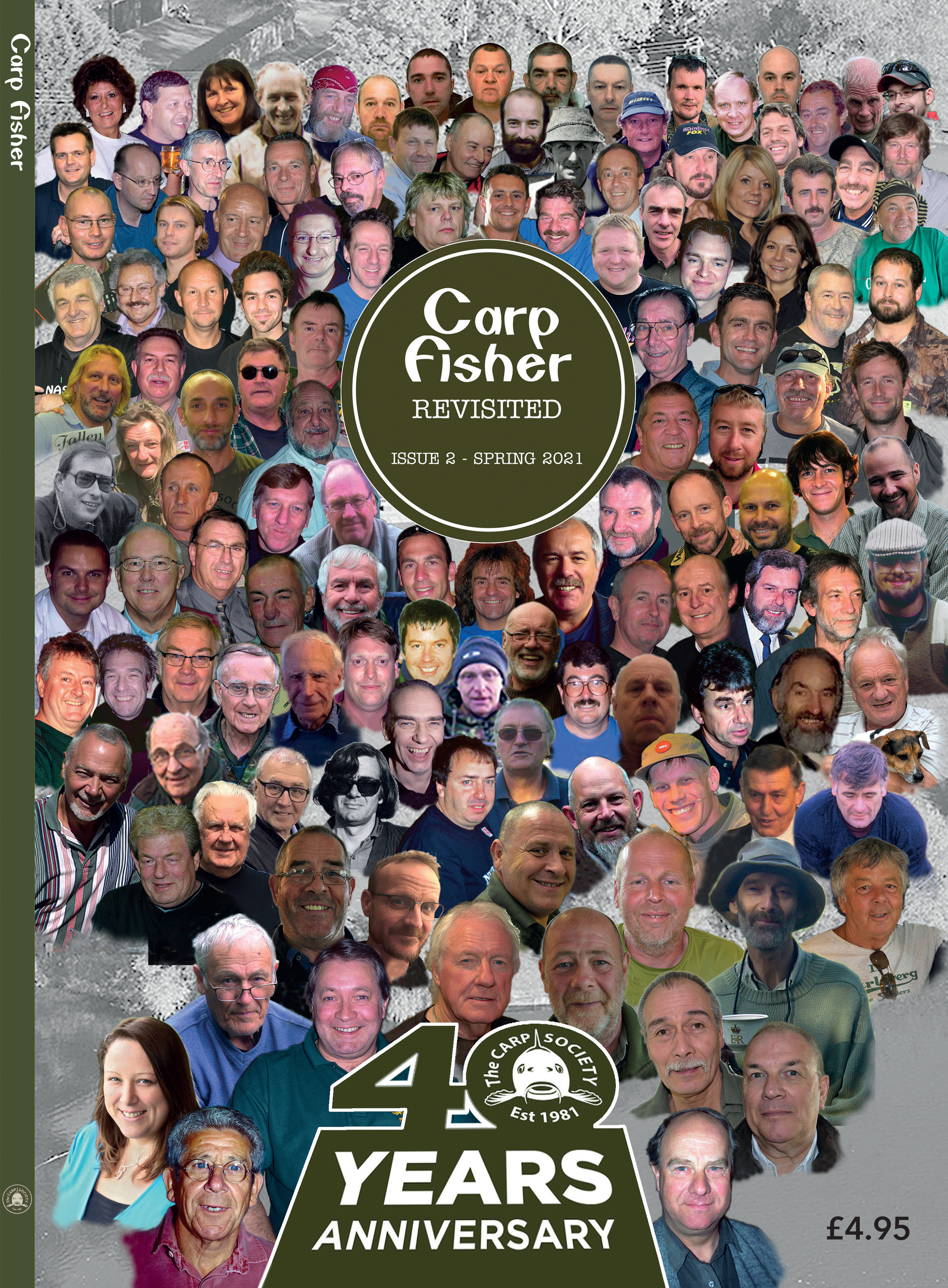 And so it came to pass
What a weekend it was as well. I am of course talking about our recent 40th anniversary celebration weekend. Or celebration Saturday if we are being strictly accurate. Sunday was definitely after the Lord Mayors show, but for the purpose of this article no doubt I will refer to it as "The Weekend". Much the same as if you went 'out out' on Friday but didn't get home till Monday, you may have peaked on Saturday but you were still out the weekend. Something like that anyway. None of which makes any sense but old habits die hard so let's continue.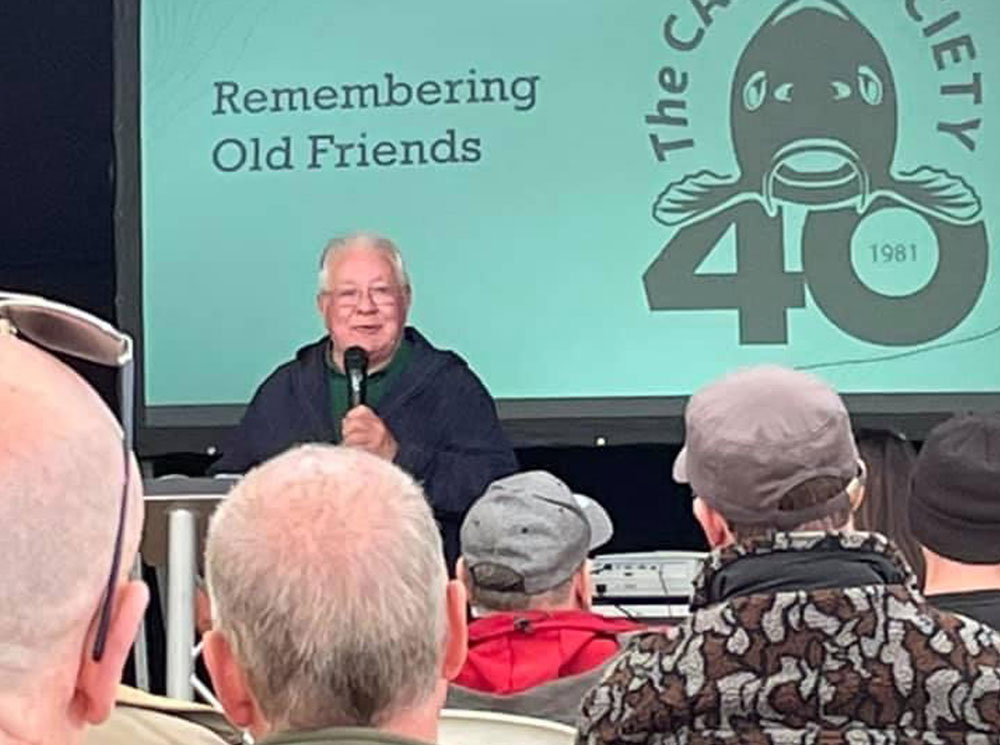 So, yes, the weekend! The significance of the year 2021 had been in our minds for a long time and an acknowledgement and celebration to mark the occasion was always our intention. The last 15 months or so though have not been the best of times to make any arrangement what so ever. Would we still be in lockdown? If we weren't in lockdown, what sort of restrictions would be in place? Would people be allowed to travel? Stay overnight? Would people be to afraid to venture out even? These were just a small number of issues we faced in trying to get an event together. And even if people were allowed to attend an event, would they have the appetite? The fear mongering during the said last 15 months had been off the charts so even after getting the go ahead to hold an event, we still didn't know if people would venture out into a crowd. So it was a tad difficult to get anything sorted.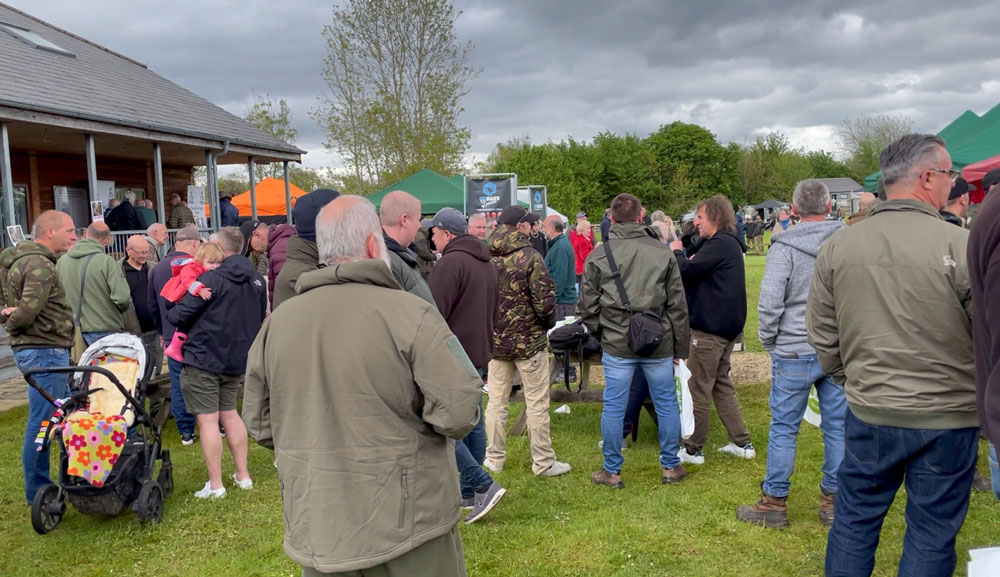 But sort it we did. Derek and Sabrina worked tirelessly getting it together, Tim Beavered away working on his Audio and video presentations. I know all 3 of them had many a sleepless night getting this event together, so hats off to them, it's safe to say nothing would have taken place without those 3, so well done to them.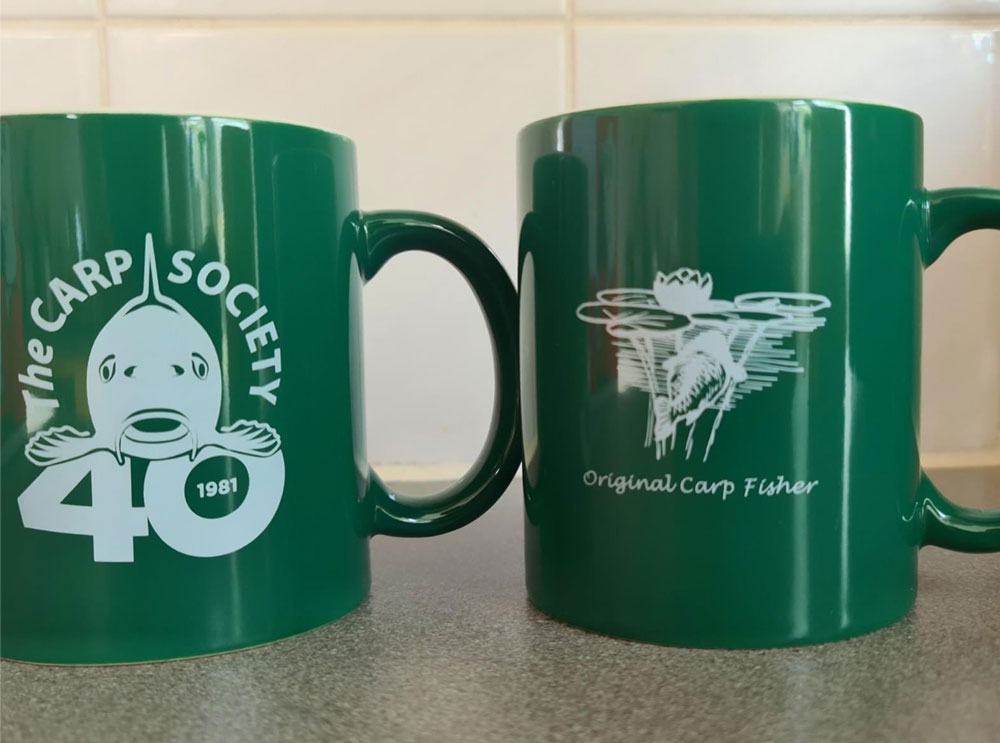 You'd think having over a year of uncertainty about whether or not we could have an event, followed by a mad rush getting it together once we got the very late confirmation we could go ahead, you'd think the rest would be plain sailing once you'd overcome those hurdles. But no, not at all. The world conspired to play one last trick on us, and on the Friday (set up day) the good lord above decided to send us 50 mile an hour winds and torrential rain. We'd have been better off trying to building an Ark than trying to put an event together, there wasn't a cat in Hells chance of putting gazebos and marquees up. It wasn't looking good. We sat it out till 8pm but it didn't stop so we called it a day and decided to come in early Saturday morning and try again.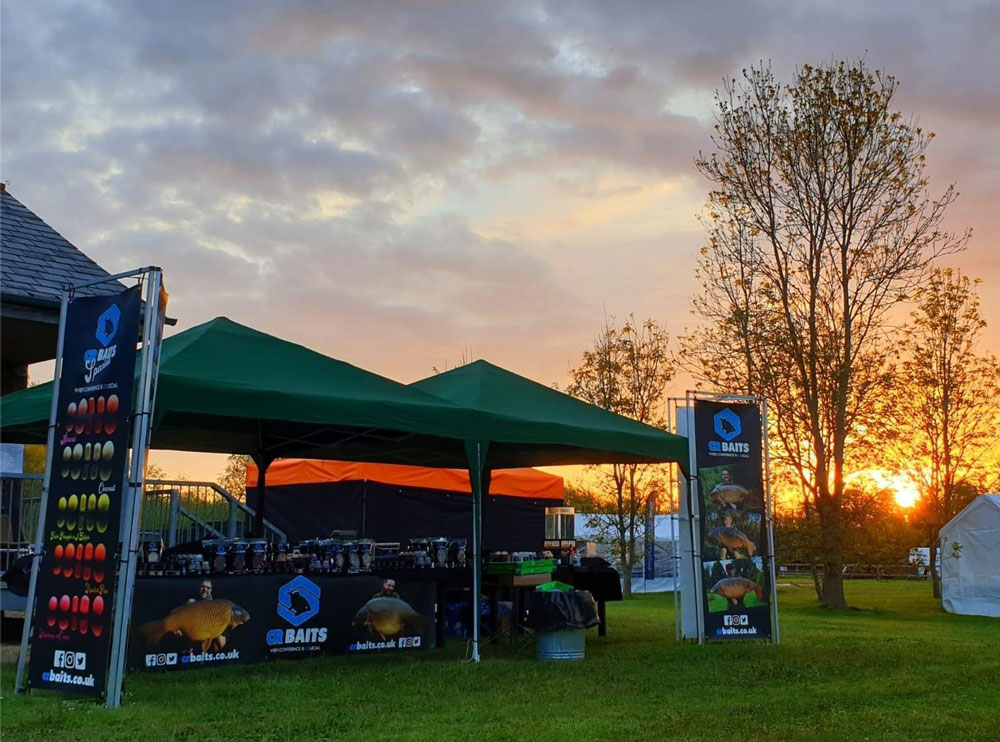 I got to Horseshoe about 6 o'clock Saturday morning and was delighted to see the boys had already made a start, the weather was overcast but workable and the next couple of hours were spent franticly piecing everything together, and again, fair play to all involved we got it ready. The weather forecast wasn't brilliant but as long as the wind held off we would have half a chance.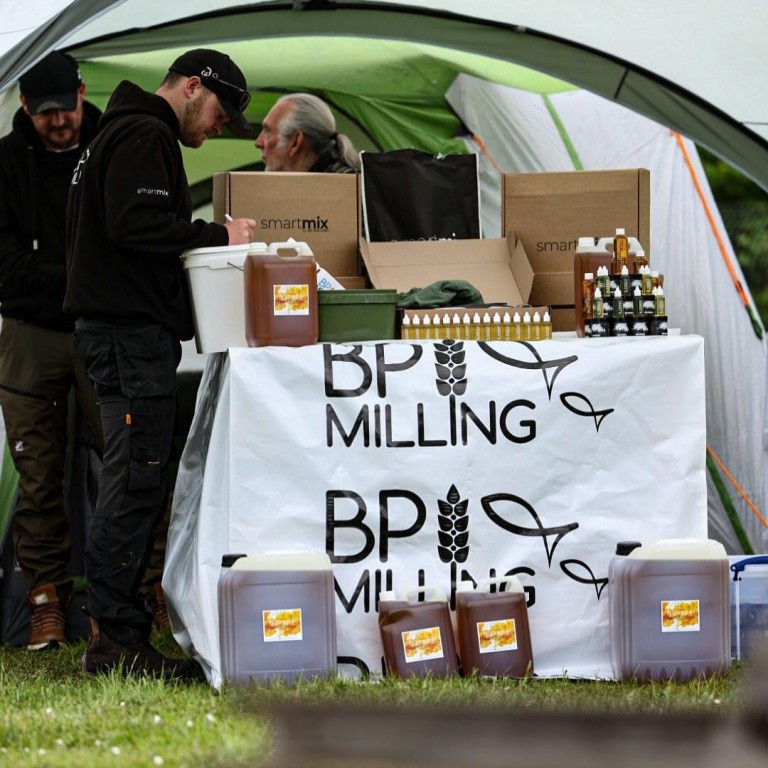 Unfortunately the horrendous weather on the set up day did have more of an impact than delaying setting up. We had, I think, 20 trade stands booked in to attend but ended up with about 10 that actually turned up. I'd be lying if I said that didn't piss me off, but to be honest, if I'd have been booked in to attend and I saw the weather on Friday, would I have turned up? I can't honestly say I would. So, as disappointing as it was, I can't really condemn anyone for a no show. It really was that grim on the Friday.


Regardless of the setbacks, the show must go on, and indeed, on it jolly well went, and it was brilliant. The gates opened at 9am and it wasn't long before things were in full swing. Karl and Lolly were knocking the bacon sandwiches out by the score, Sabrina was dishing the new book and magazine out, Andrew was working our stall, Derek was being the hostess with the mostess, the Horseshoe and Farriers boys were sorting the car parking and taking the food orders, and I? Well I was just looking pretty, hahaha I think that ship sailed long ago. I like to think I was keeping the plates spinning but some might say I was just swanning about To be honest I don't know what I was doing but I know I was busy doing it. As I mentioned earlier, Tim (Mr Paisley to you) had been working on a couple of slide shows. The first was a tribute and remembrance to the good people who are sadly no longer with us.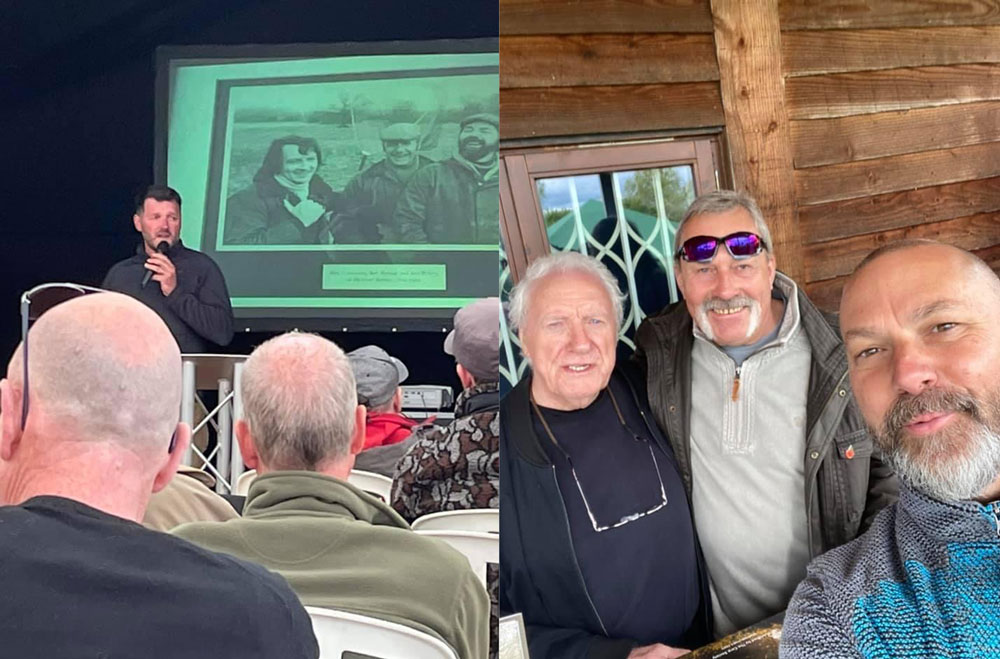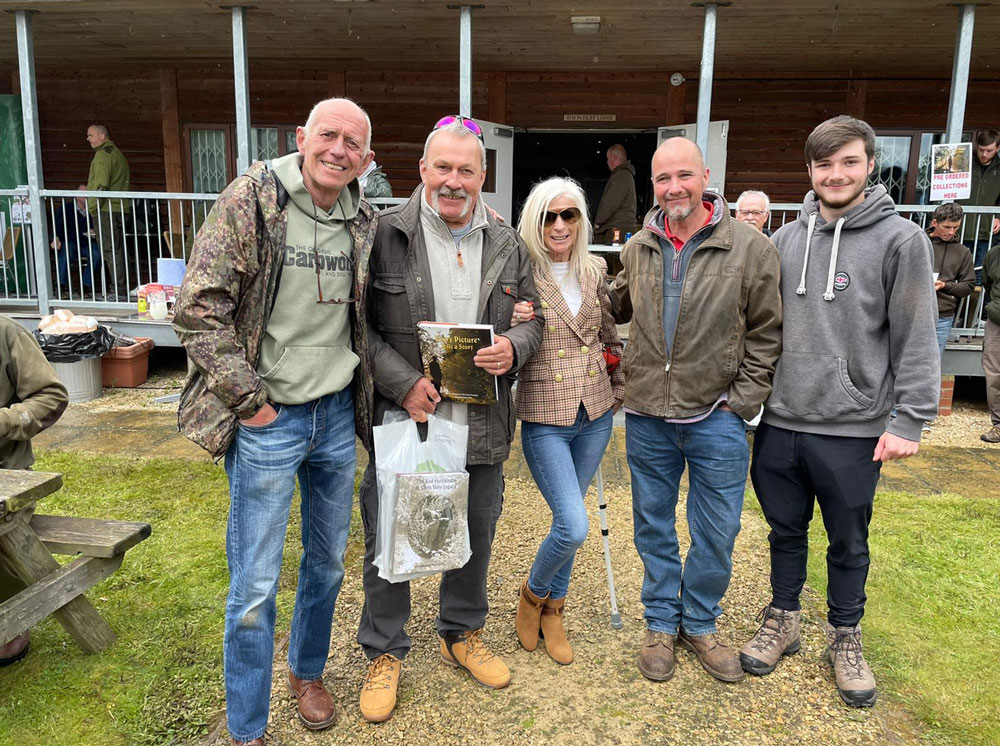 The second was a compilation of photos and words documenting the 40 year history of the Carp Society, and as you would imagine if you've ever read any of Tims words, both presentations were top class and fitting for the occasion, and both accompanied with a great musical score, excellent stuff. We did have a couple of technical issues with the PA system that delayed and derailed a few things but these were sorted and we got back on track. The talks and presentations, including a special award for his services to the Carp Society to Co-founder and current Director Greg Fletcher were followed by an auction of Carp fishing related items. I must say there was some fantastic things up for grabs, sessions on Redmire, Farriers and Horseshoe tickets, sessions on Hook Lake and Bob James's Monster Myths lake, rare signed photos, limited edition books and prints, the list goes on. A massive massive thank you to everyone who gave prizes and equally massive thanks to everyone who bid on them. We did raise quite a few quid at the auction, I have actually spent all that money though this week on some mammoth work we've done on Horseshoe, more about I'll tell you next write up, but I just thought I'd mention it here in case anyone had sobered up and wanted their money back.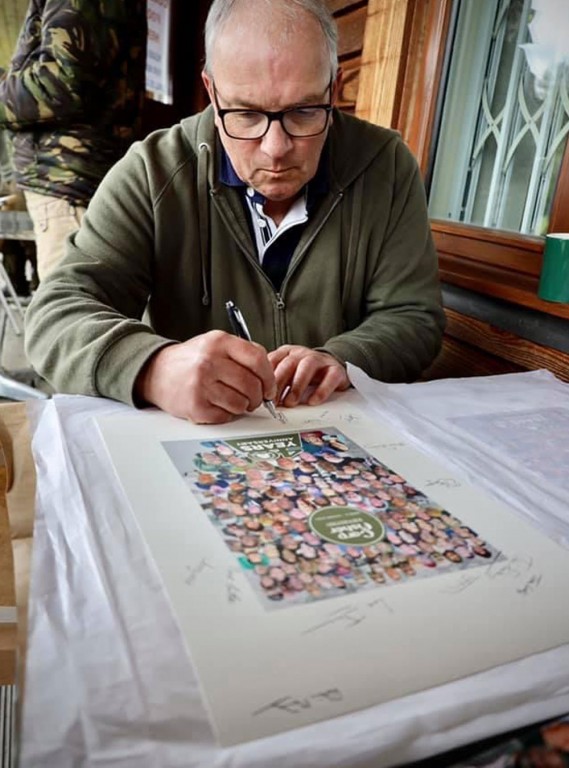 The event slowly started to wind down after the auction as people began to drift away, bidding each other goodbye hoping to see each other again next year. We did a bit of tidying up and then I was able to go home 7 o'clock ish. A few of the guys were going to the New Inn in Lechlade to carry on the festivities, an invitation to attend I had to decline, I was shattered and a skin full of vodka would not have done me any favours what so ever. Don't get me wrong, I could have killed for a vodka frenzy but experience and wisdom got the better of me and I went home to bed. I was back at Horseshoe early doors Sunday morning, the weather was looking grim and a few stands were already packing up and by mid-day we were all packed up and that was that. Another great event ticked off.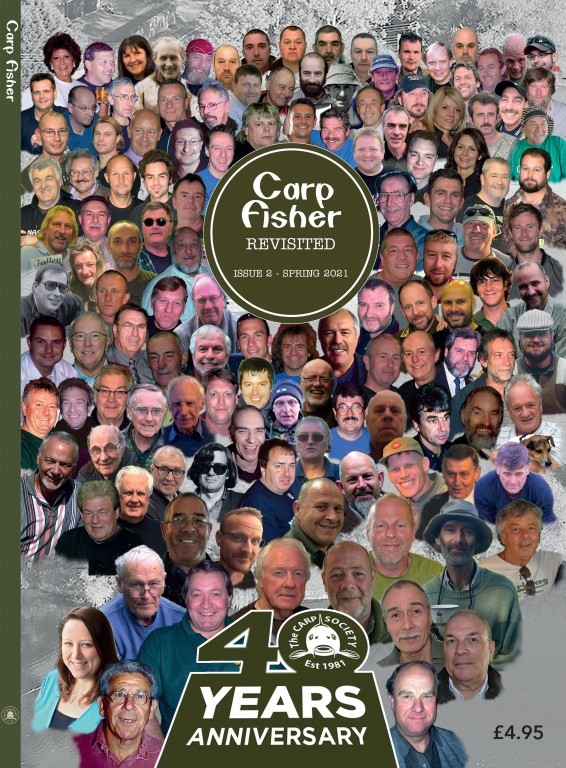 My own thoughts on the weekend were that it went brilliantly. Given the restraints we had to work under over the last year and the crappy weather, it was a miracle we even had an event. So to have one that went so well was an amazing achievement by everyone involved. The one thing that always inspires me at these events is how happy people are. I'm not going to go on, but we are living in shit times, so to get people together and see and feel the joy is fantastic. Everyone I spoke to was genuinely happy to be there, meeting up with old friends, making new friends. You've got to be soulless not to be moved by the whole experience; it really was a lovely occasion and so wonderfully portrayed the true essence of angling. Not only angling, but life itself. It's for living. Don't let anyone take that away from you.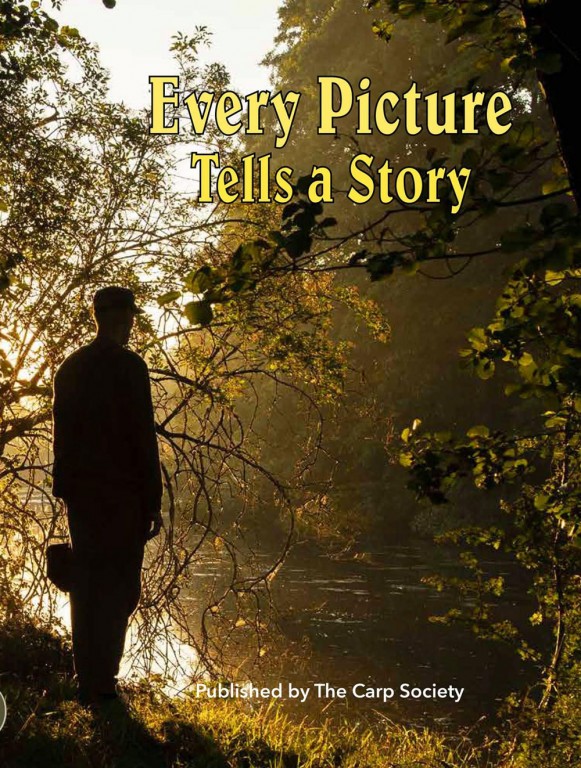 I remember driving home on Saturday night, playing back the conversations I had and feeling really happy that people had enjoyed the day. One thing nearly everyone I spoke to said was how well the event was attended, so it kind of threw me a bit when I saw a few social media comments from a couple of people who thought the attendance was poor. I must admit that did puzzle me. There was actually a time on Saturday afternoon when a couple of our volunteers were flapping a bit because we were running out of car parking space, so to be honest we couldn't have got to many more people in. But I suppose it's down to expectations and perceptions. If you came to the weekend thinking it was the Northern Show, or the Big One, then you probably would think the weekend was poorly attended, but if you came thinking it was what we actually set out for it to be, IE a very informal celebration of a marvellous achievement, then you would rightly think the attendance was good. It never was a commercial venture, that's why we don't charge the trade for attending, we acknowledge the occasion is not designed to have people flocking in droves to pick up a bargain, and as such the trade are not going to clean up sales wise. What we do expect are people with a genuine interest in angling, angling history, camaraderie, a sense of occasion, a distain for out and out commercialism, to turn up and leave, all the better for the experience, and to that extent, the event hit the nail on the head. It's not about the size of the boat, it's about the motion of the ocean. And on that note I can't finish without saying a heartfelt thank you to everyone who turned up in whatever capacity, helper, organiser, supporter, contributor, none of the above. Whatever your reason for being there, it was a delight having you.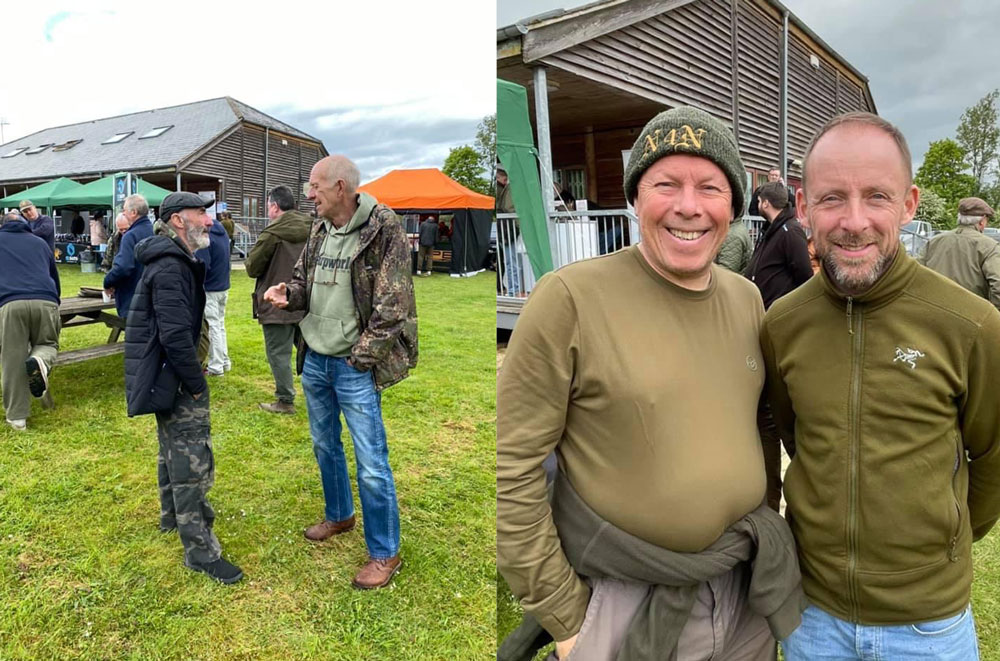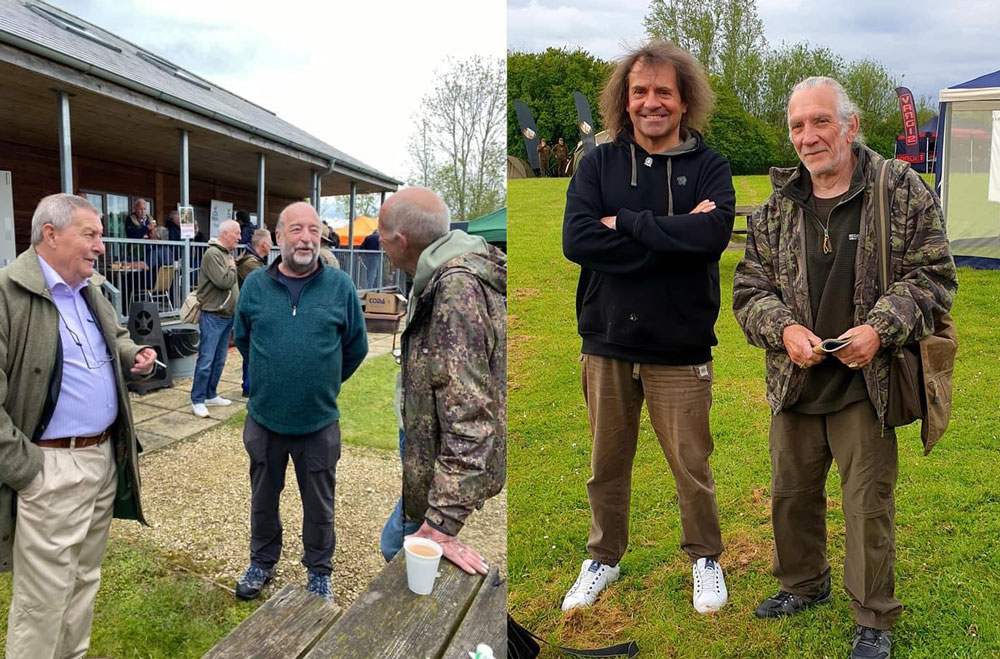 It feels wrong to single people out who attended because I enjoy the presence of everyone at these events but I've got to name drop a little bit so please forgive me. We had some fantastic higher profile members of our community (I think that's diplomatic enough) who attended the event. I am always glad to see Chilly anywhere, so to see him and his lovely wife Lindie back at Horseshoe was brilliant. I think we all know what they've been through and are going through so I won't dwell but God bless them both. It's quite funny with Chilly, because when I started working for the Carp Society and it became apparent I would be meeting all the movers and the shakers, Chilly was probably the one I was least looking forward to. I thought he'd be intimidating. But you know what? I couldn't have been more wrong, he's an absolute diamond and has treated me with nothing but respect, kindness and a million other positives, so much so that he is the first person I look out for and hope he's there at any place I go, he's a proper nice genuine fella, and my life is all the better for knowing him and we wish him and Lindie all the best going forward.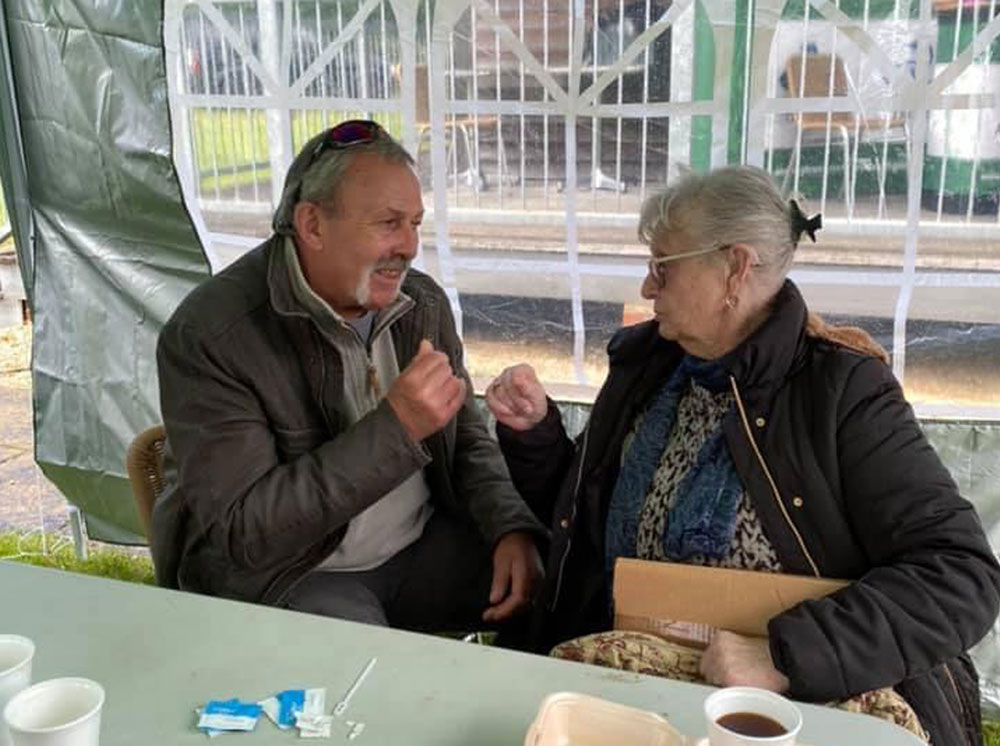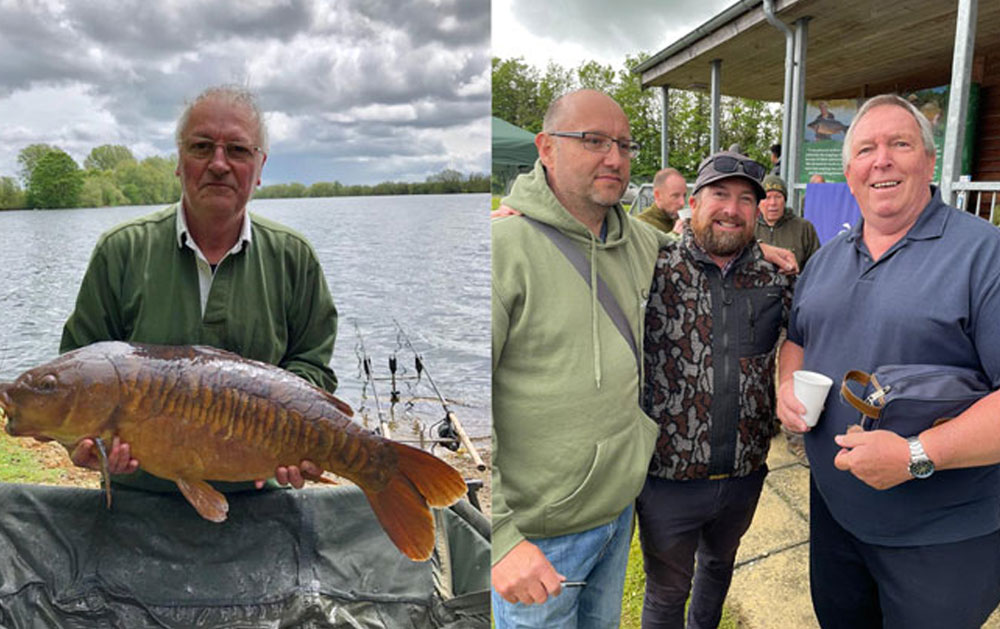 Right, who's next on my getting mushy list? There can only be one. The wonderful, amazing, delightful Joan Jacobi. For those of you who haven't had the pleasure, Joan is probably best known has partner of big carp catcher Steve Briggs. What you probably don't know is that Steve is the partner of big carp catcher Joan Jacobie. Joan has caught some incredible fish and is a massive supporter of the Carp Society, so to see her here at Horseshoe was a joy, along with Steve of course, thank you both for coming along.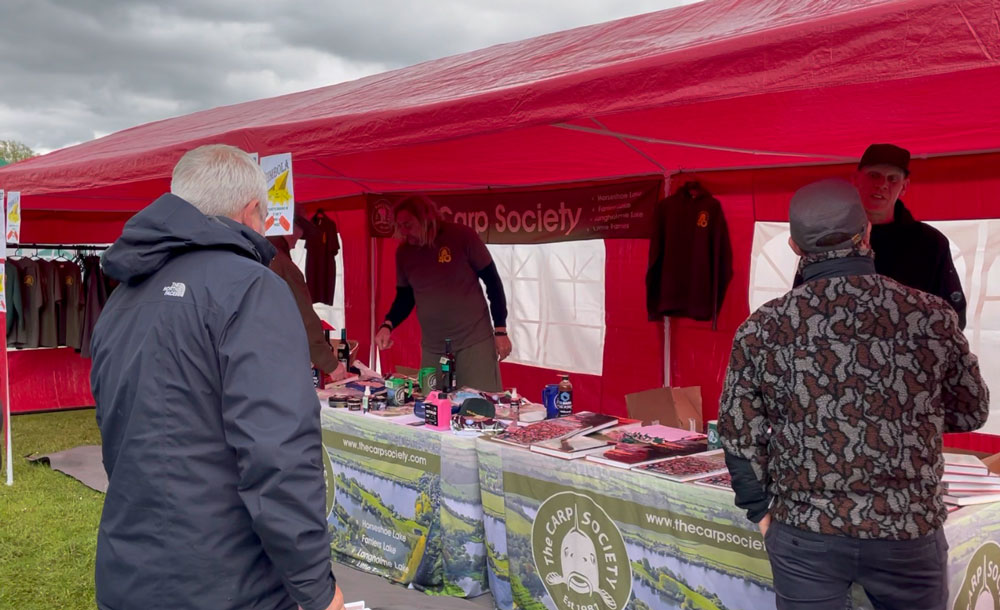 Also a massive thank you to Alan Blair who took time out from where ever he had been or where ever he was going, to call in and sign some books, get mobbed by the crowd, and take it all in his stride. He's like a shooting star, it appears, you look at it with wonder and admiration and are amazed, then it moves on and disappears and someone else gets to see it and wonder and be amazed. Another guy who like Chilly is quality. I can't go on writing paragraphs about all the amazing people who turned up, I'd be here till doomsday and by the end of it you'd all think I'd started batting for Lancashire, so let's just say the event was star studded and thank you to each and every one of you that turned up, we appreciate you all, we genuinely do.