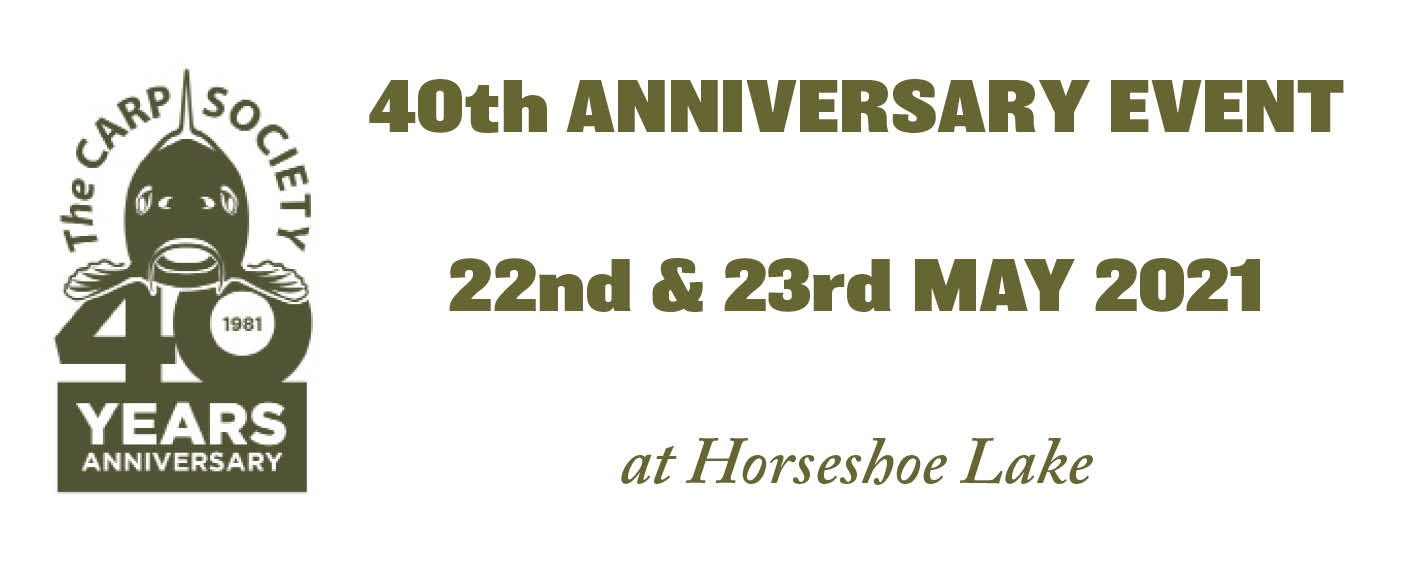 Join us for our special 40th anniversary event this May 2021
The event will take place in compliance with full covid regulations, please ensure you have a facemask to wear and adhere to social distancing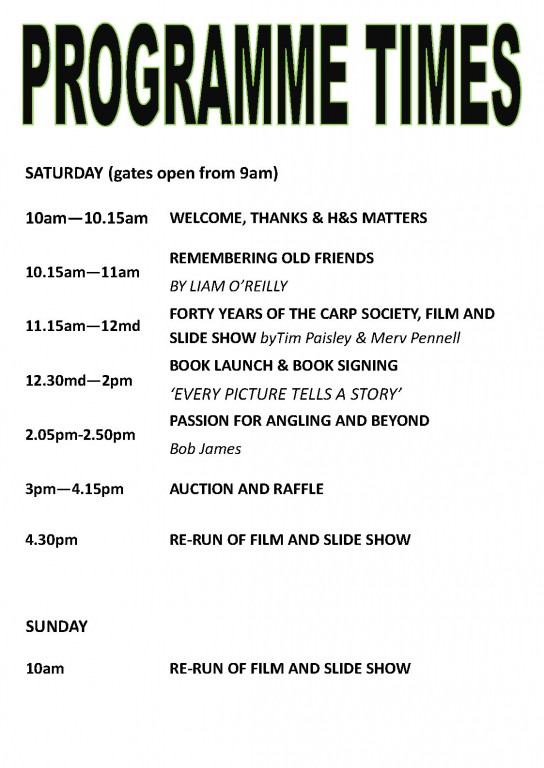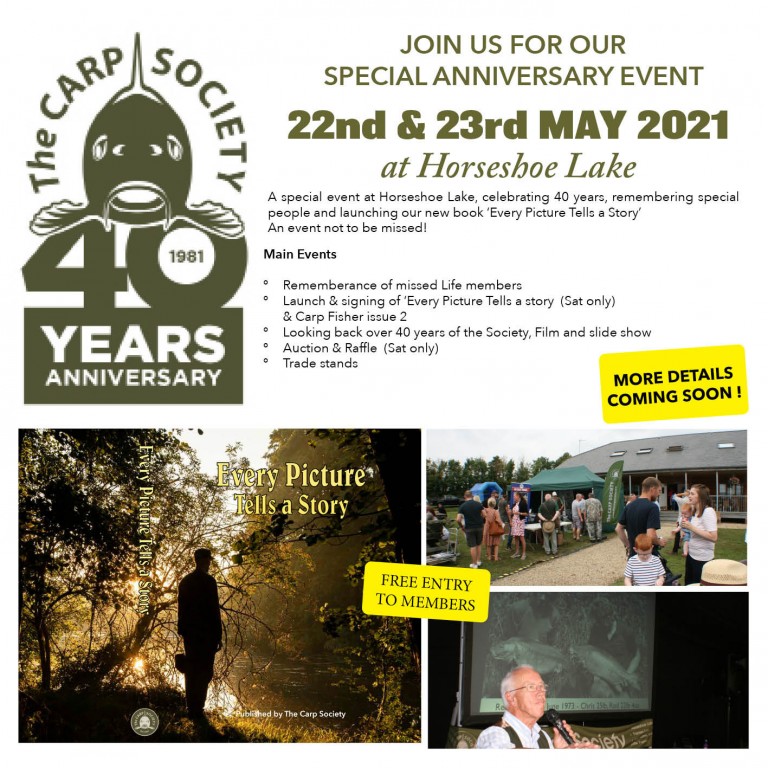 BOOK LAUNCH & SIGNING
The latest Carp Society book 'Every Picture Tells a Story' will be launched at this event on the 22nd May. limited to 500 copies this book is proving to be very popular indeed!
Contributors confirmed as attending the book signing so far... Julian Cundiff, Shaun Harrison, Mark Holmes, Rob Hughes, Merv Pennell, Mark Walsingham, Lee Jackson, Derek Stritton, Craig Lyons, Tim Paisley, Miles Carter, Damian Clarke, Bob James &, Ian Chillcott, Brian Skoyles Its worth noting that Richie McDonald, Kev Clifford and Mally Roberts are also due to attend along with other big name suspects who always turn up for occassions involving reminiscing.
Trade Stands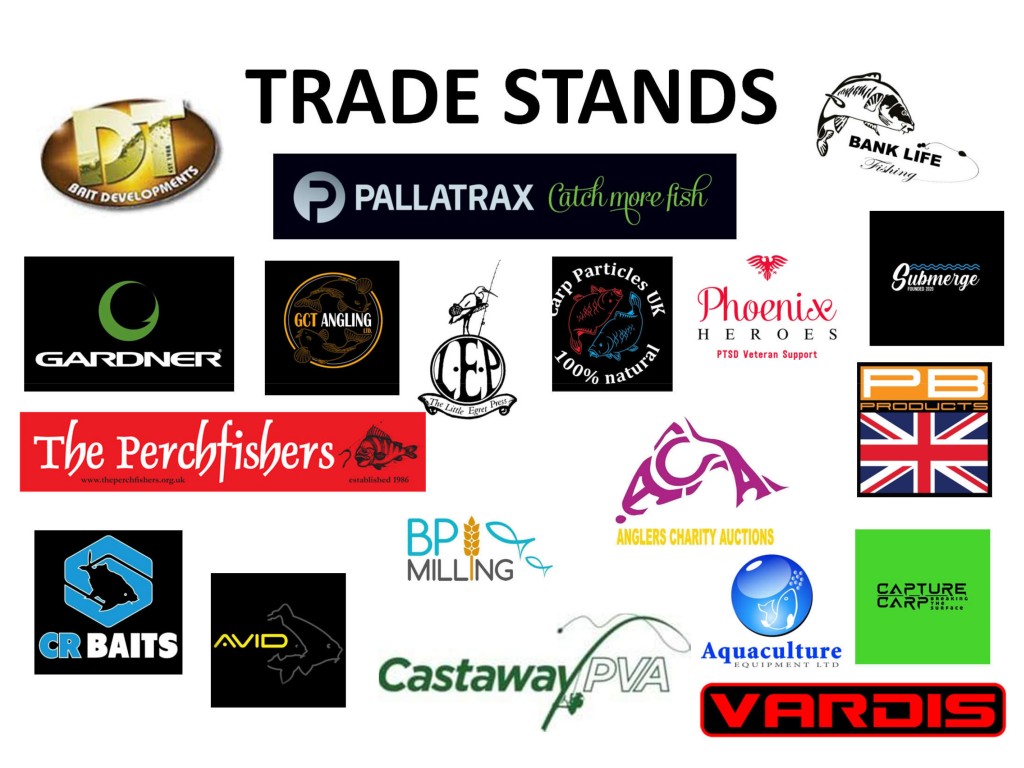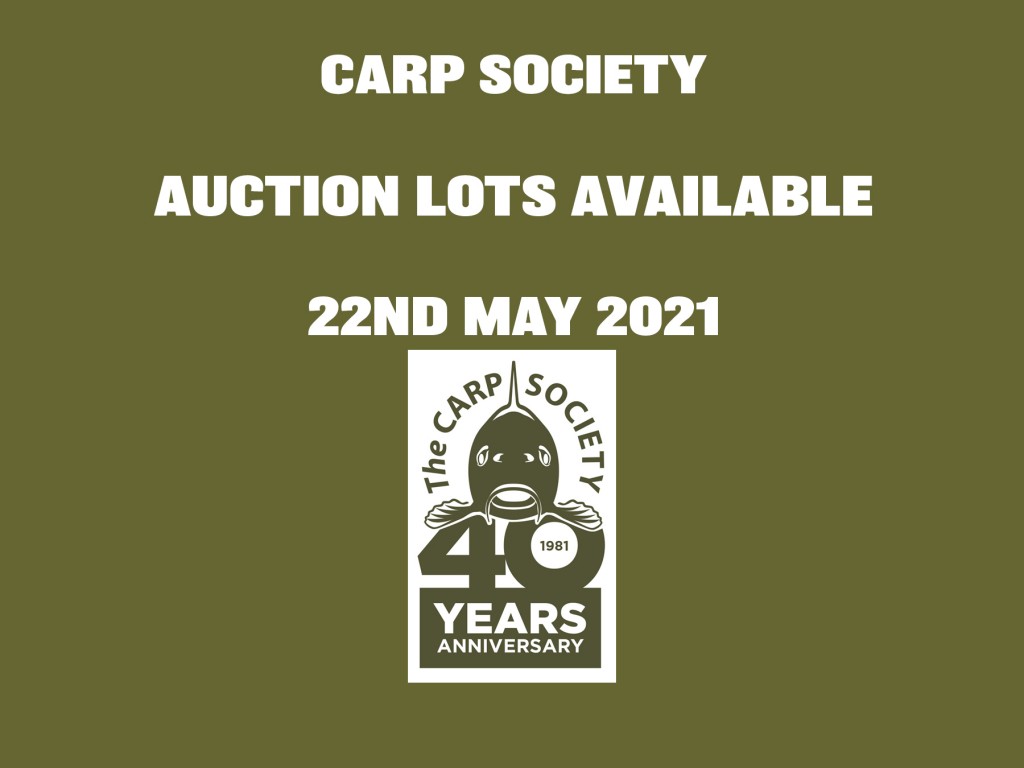 The live auction will take place Saturday 22nd May, any items not sold will be available for bidding online.
Auction items (new items being added daily)
Redmire Pool for up to 4 anglers in September (three dates available)
48 Hours fishing with Bob James on the Monster Myths Lake featured in a Passion for Angling
48 Hours on Hook Lake
Golden joint Farriers & Horseshoe Lake annual permit starting 1st August 2021
A number of one off book offers, including special leathers
A numbered Clare Yates print of Richard Walker
Briam Mills Drawning
Original Gareth Fareham drawings used to illustrate Rod Hutchinsons 'Carp Along the Way' Volume 1
Large signed ltd edition print of the Carpfisher Anniversary magazine cover
and much more