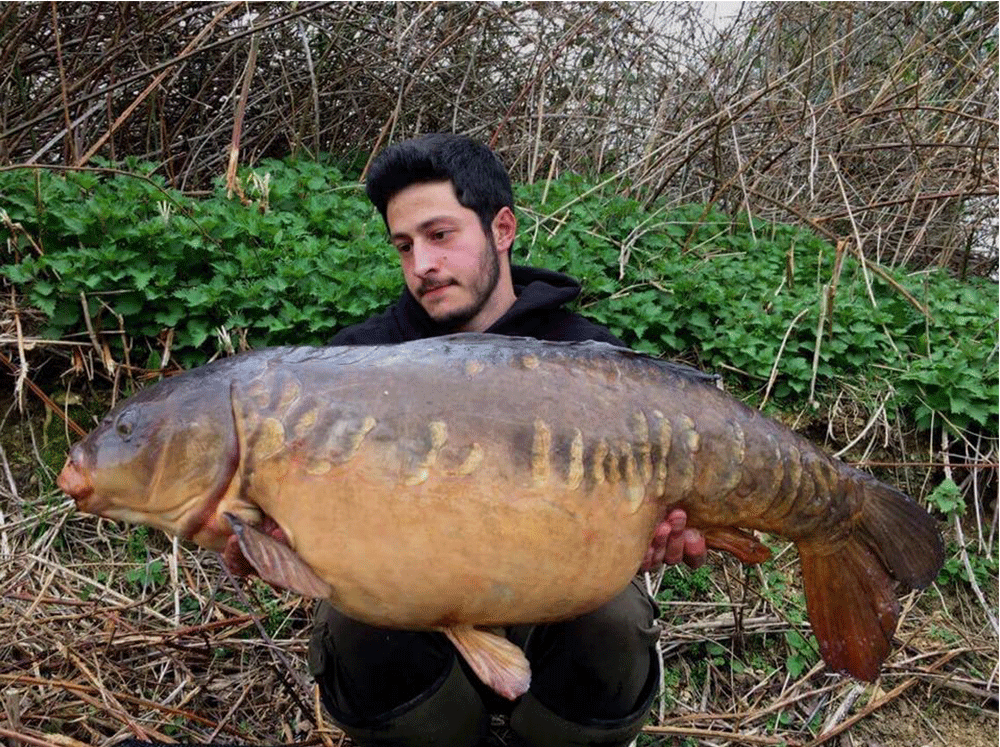 March 2017 Part 2
Told you it wouldn't be long. It's always good to start the blog off with some catch reports, (A) because it means everything else in Carp Society world is going well, and (B) it usually means Horseshoe is fishing well. And low and behold, both those statements are correct as of going to print. I mentioned last blog that Horseshoe had got off to a flyer and I'm delighted to say it's carried on like that throughout the month of May. There's been some cracking fish out and plenty of them. Obviously not enough for the cynics but to the rest of us it's been a belting start to the year. I'll start off with Steve Smith, whom I mentioned last time but inadvertently forgot to include his picture. Well here it is this time round, a lovely 24lb Horseshoe mirror and an equally lovely 23lb mirror he's managed to land since. Next up is Pete Fawson who's had a few decent fish out of Horseshoe over the last few years, here he is with a big framed mid 20 Horseshoe mirror, another one of the young fish in Horseshoe that will soon be pushing 30lb like it's many brothers and sisters are doing already. A perfect example of what I'm on about being this big brute landed by Martin Brown at just over 30lb. This was Martins first Horseshoe 30 and I'm sure there's a few more for him along the way yet.

Steve Smith with 2 lovely Horseshoe 20's, 23lb and 24lb respectively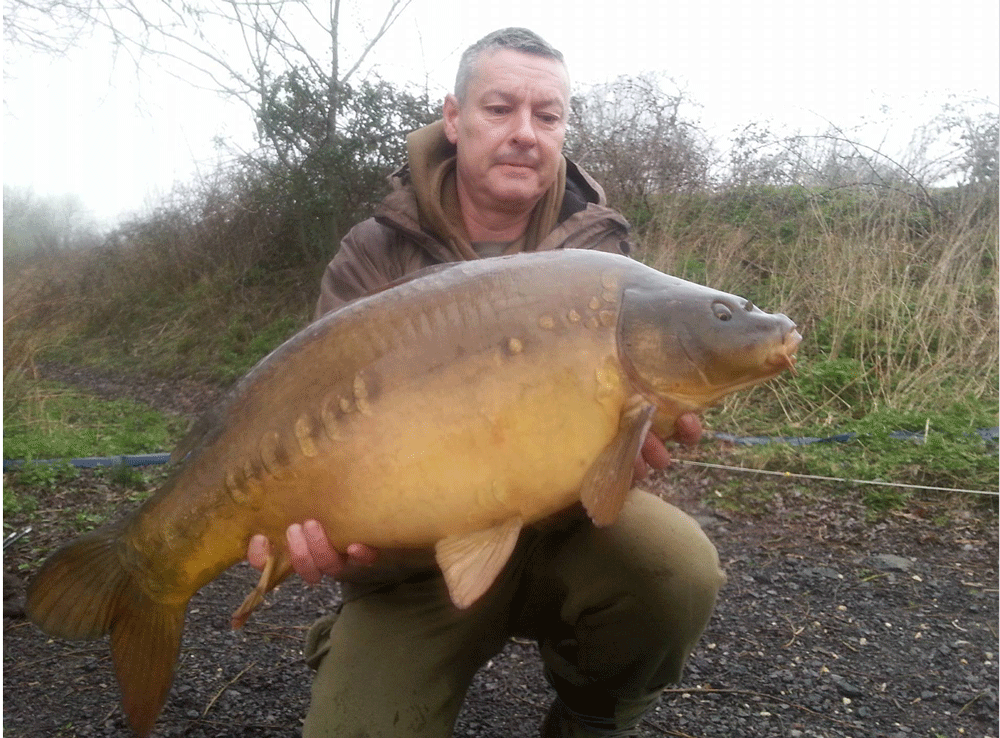 Pete Fawson Horseshoe 24lb
Horseshoe really is blossoming now and at the risk of repeating myself it genuinely is fast developing into the place we all dreamed it would be. I really can't tell you how pleased I am with the way it's grown since the dark days of 2011, and when you think of the circumstances we have been working under, it really is quite remarkable what we have done here and a true testament to the outstanding commitment and work that we've put in, we being the bailiffs, permit holders, Sabrina and myself. I am trying very hard not to be self-indulgent here, no one wants to read I am this or I am that or I've done this and I've done that but I have genuinely put my heart and soul into this place in the last 7 or 8 years and it's been tough, and that last comment wins 'The understatement of the Year' award, it's been unthinkably tough but we are getting there now. I've made decisions and had things done that even my closest friends wondered what the hell I was doing, but they can all see the benefits now and I think I've gained peoples trust to go along with me in my future plans for our lakes. I must thank Andrew Ellis and Ben who have helped enormously along the way, Andrew is my go to man when I come up with ideas, and he helps and advises me all the way in things that I do to improve not only Horseshoe but Farriers, Little Farriers and Langholme. Anyway that's enough self-indulgence, I really just wanted you all to know what a Hero I am (that is very much a tongue in cheek joke before you all go off on one) No doubt there'll be more dramas round the corner before too long, we are after all The Carp Society, but we are now seeing the fruits of our labour and with a board now that are genuinely committed to the good of The Society, I can see the light at the end of the tunnel, let's just hope it's not an oncoming train lol.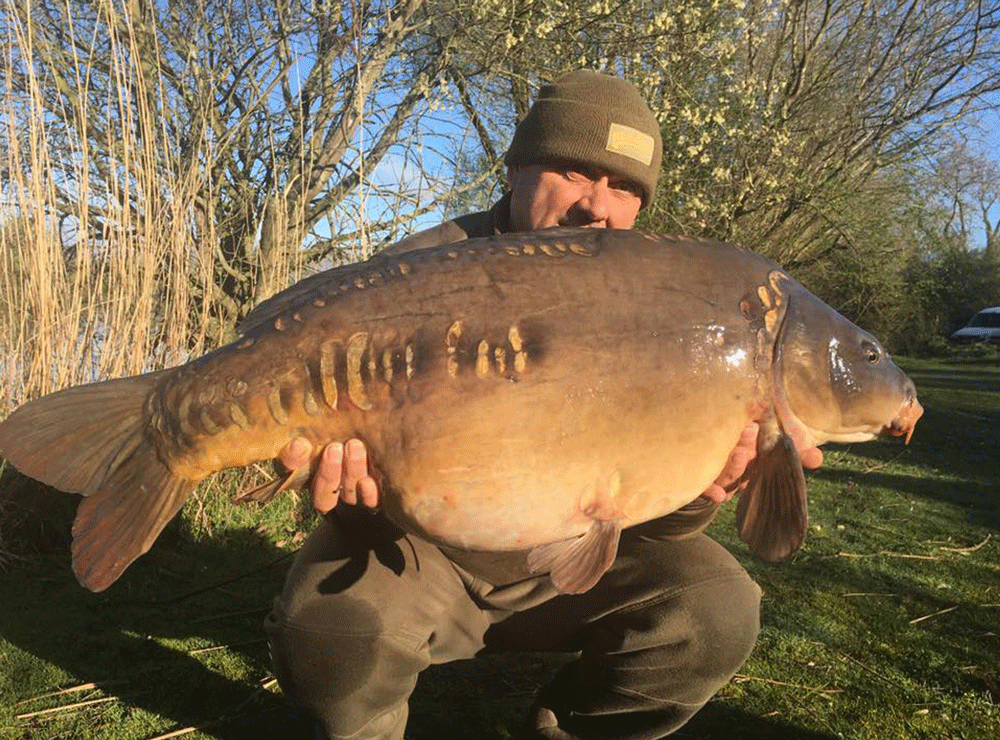 Brownie with a young Horseshoe lump at 30lb+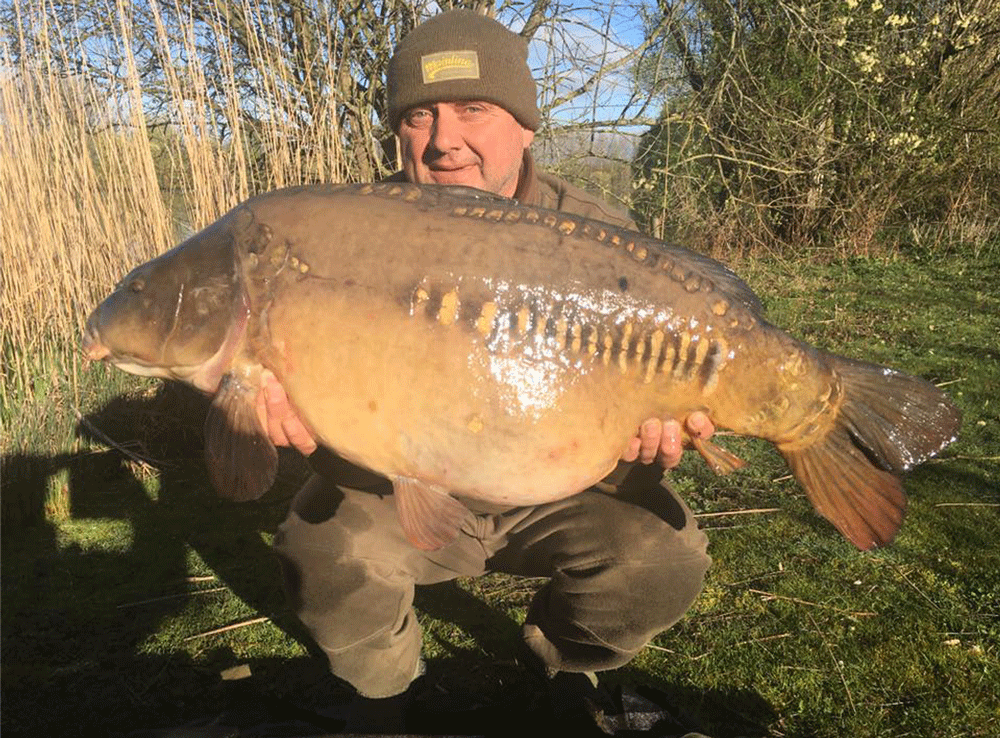 Mentioning Andrew there though reminds me I forgot to tell you of some work we've been doing with Andrew over the last couple of winters. A while back during a conversation I was having with Andrew about fish thefts and illegal movement of fish he mentioned that he had been micro chipping a few of his fish and that it had been very successful, so that got me thinking and that's what we have been doing with a few of the fish in Horseshoe, Farriers and Little Farriers. I was a bit sceptical at first but one we did last winter, we managed to net again this winter and it works a treat, it's harmless to the fish and the angler is none the wiser. All it is is a capsule about the size of a grain of rice injected under the fish's skin and away you go, harmless and painless, I would recommend it 100% if you've got some fish you want to keep an eye on.

With a little help from our friends

Keeping an eye on the stock pond fish
Tell you what. Let's get back to the fishing, which is after all, what you really want to know about. I've lost where we were. Oh yes Martin Brown landed his first Horseshoe 30. Fishing with Martin was the new Welsh Wizard Mark Wozencroft. Once Brownie had left him in peace Mark was able to get on the fish and landed 3 on his 50th birthday. Great stuff Mark and welcome to the 50 club. I got chased out of Waitrose by a homosexual fella on my 50th (a story for another time and place) so you did ok with 3 fish. Next we have Gary Nunn aka Shag, who took a weekend off from sawing trees down for us and managed to land himself 2 Horseshoe mirrors to 28lb, well in Shag. It was a welcome return to Horseshoe for deposed Welsh Wizard Boycie. Boycie recently discovered woman and after pre bating a few areas round the Valleys managed to hook himself one and I can only guess they've both been in the sack ever since. He has returned though and returned to his old ways, landing 3 decent fish. Good angling Josh and nice to see you back. A couple of new lads to Horseshoe now and it was a good start for both Andys Mate and Ben Steger, they both landed fish and were kind enough to send me photos, thank you both very much and welcome to Horseshoe.

Wuzzy with his birthday trio
A great result for Lee Powell recently on Horseshoe, Lee put a lot of hours in over the winter on Horseshoe and didn't have much joy catch wise but he certainly wasn't wasting his time, every session is a lesson learnt (or should be) and Lee's time put in over the winter was a great learning curve and I'm sure it all helped with his last visit where he smashed it, catching what I would say, aesthetically, is a catch you'd have to go a long long way to equal, never mind beat. Well done Lee, fantastic result and one that we have enjoyed almost as much as I'm sure you have. Baz Partington has been fishing on Horseshoe for 2 or 3 years and is a model of consistency, always managing to catch a few, the big girls have been evading him but he more than makes up for it in numbers, here's a few from his last couple of sessions, think he's had them to 25lb this year so a 30 is just round the corner.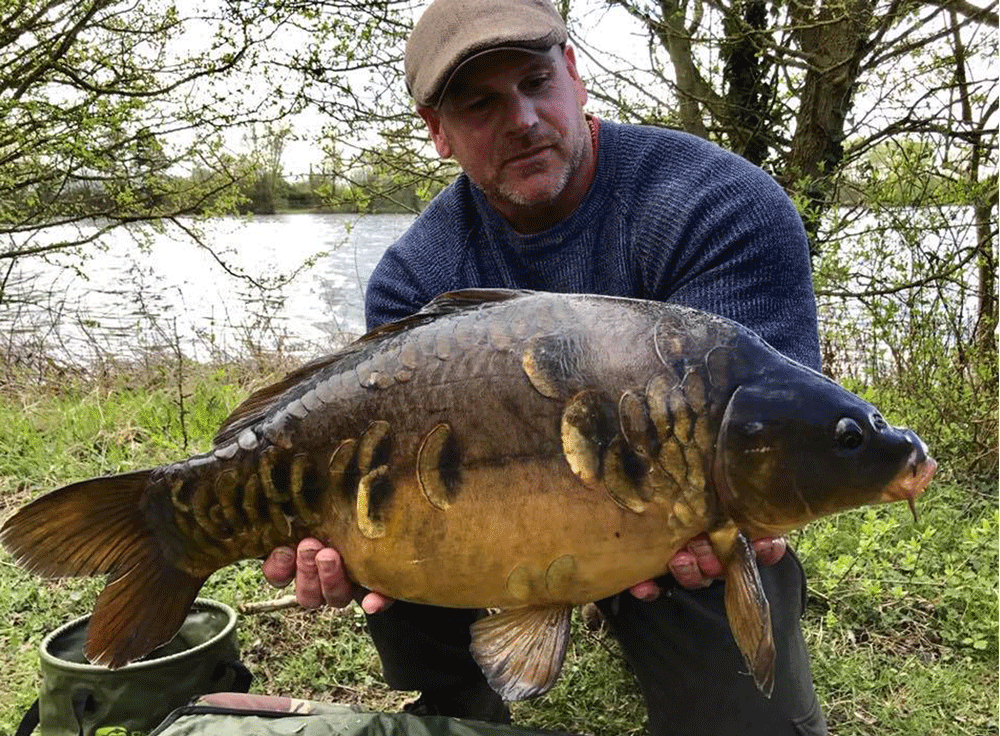 A fantastic selection of Horseshoe fish for Lee Powell
3 good quality Horseshoe fish for Richard Seeds now from a recent visit, his last one for a while has his good lady has since given birth to their second child. Congratulations to Richard and Mrs Seeds, hopefully the new arrival won't keep you away too long.
Richard Seeds with 3 Horseshoe 20's
A few of the boys from last blog have been back at it, first we have Justin Hawkins with a lovely black common, the there's George with a couple of peas in a pod lightly scaled leather looking mirrors (you sure Miles?) Finally for this section, I told you he was on fire, Andrew Konsoumis returned and what did he go and do? He landed another 30, this time a big old mirror at 34lb. Brilliant.

Baz Partington


Boycie
I think we are done for the catch reports at Horseshoe for the time being, there's been lots of other fish out but the photos must be lost in the post cough cough!!!! Please keep them coming, don't be shy. I can't do this blog without your photos (that's just put the Kybosh on getting any photos) but seriously, please send them in, I won't give any of your secrets away.

2 for Shag

George at Horseshoe

Justin and Andys Mate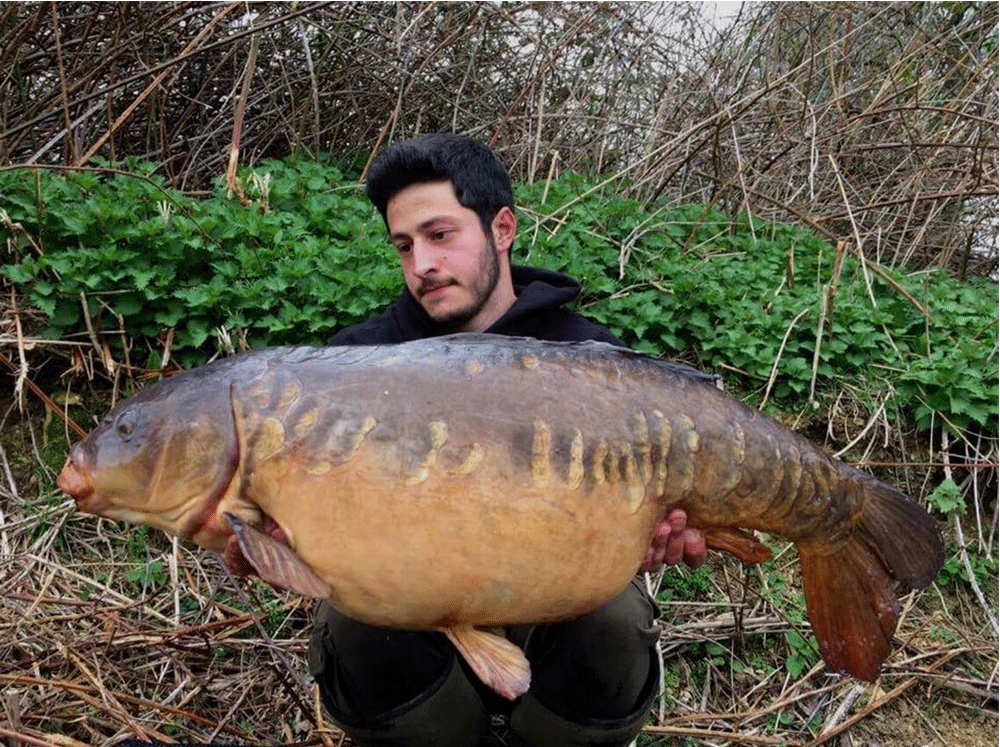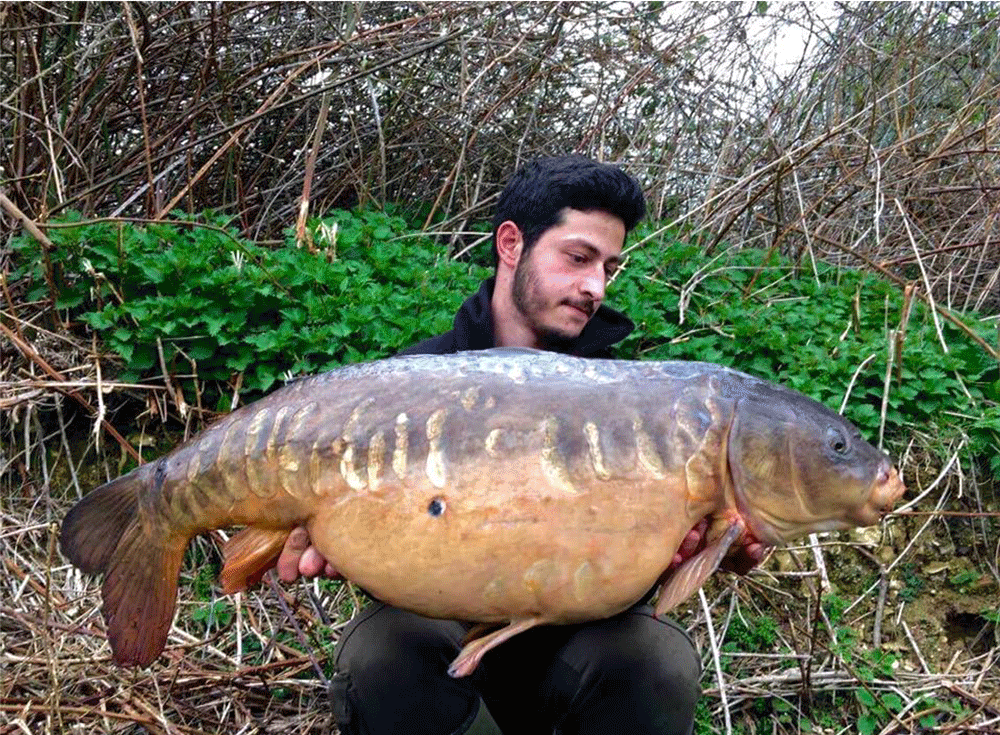 The boys on fire, Andrew K 34lb Horseshoe
Just a quick update now on other things then you can go watch The only way is X factor or some hipster called Russell masquerading as a comedian or, whatever it is these days.
We are still on the fundraising trail, so keep the donations coming please, we had a good response from the last blog appeal so if you've got a spare couple of quid please send it to us via PayPal, we really don't expect you to send heaps in but if you can all give £2 or £3 that would help massively. We've been out and about for the last few months on the fundraising trail at various shows and events up and down the country. I know it's a pain in the backside being badgered for money everywhere you go but we do need it, it's all going to a most worthwhile cause and the sooner we reach our target the sooner I can stop being Bob Geldof. One thing I have noticed at the shows is the number of young (and tragically, not so young) Carp Tigers that seem to think everyone wants to listen to their music. They do make me laugh, it's 99% dance music and they all posture about like they are introducing you to something new, like they've invented the wheel bless them, I've got dance tapes that are actually older than the Tigers themselves. Still, let's count our blessings; it could be Coldplay or Adele.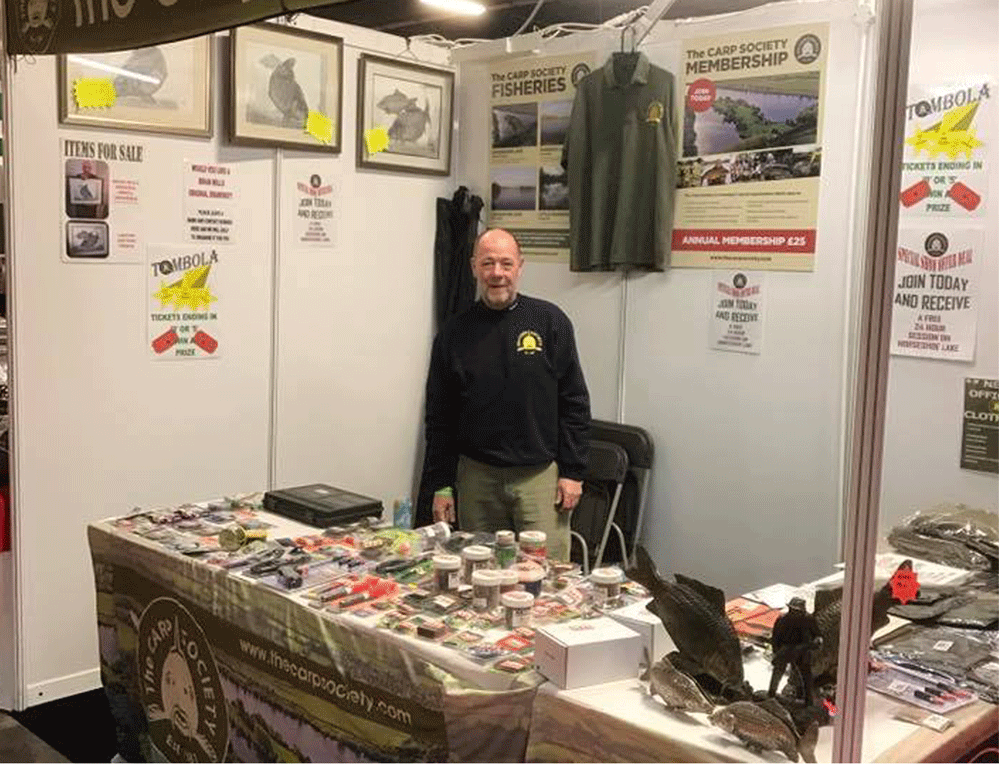 All donations welcome
I'll leave it for now then, I'm going fishing today and I'm like a dog with 2 doo dars and I've just seen fish all over my baited are. I'm far too excited to think, let alone write. If there's any mistakes here I'll sort them out Monday. I'm chipping.
Till next time
Miles