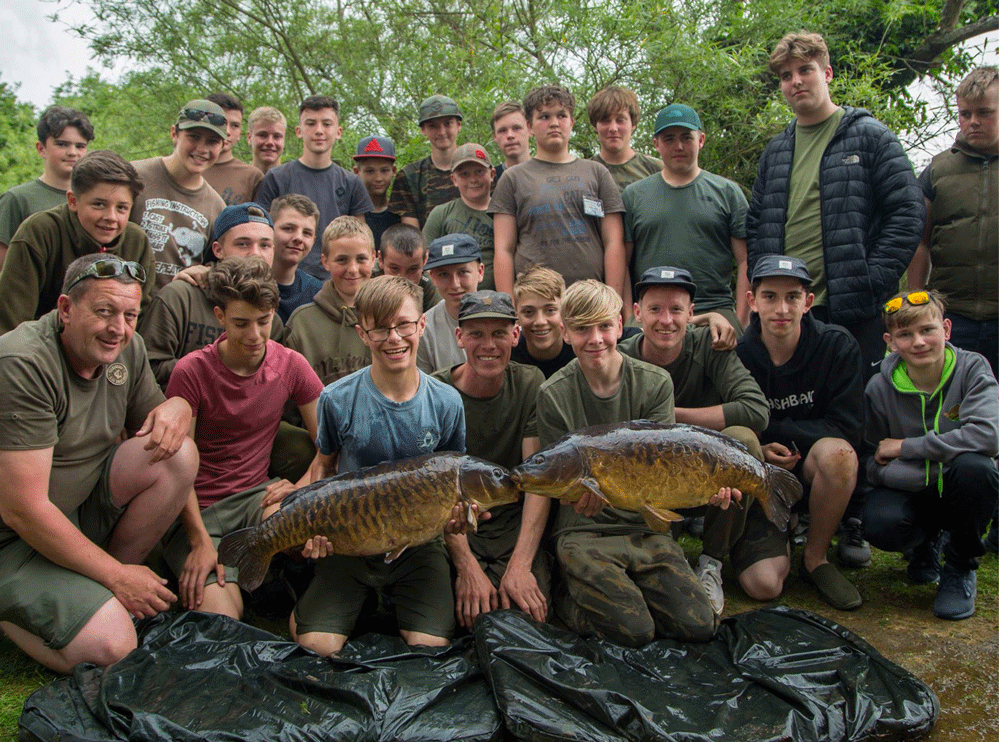 Well! What a weekend that was. I think it's safe to say we (the adults) were all well and truly worn out by the end of it, if not during it. I've no doubt the kids would of gone on forever but all good things must come to an end.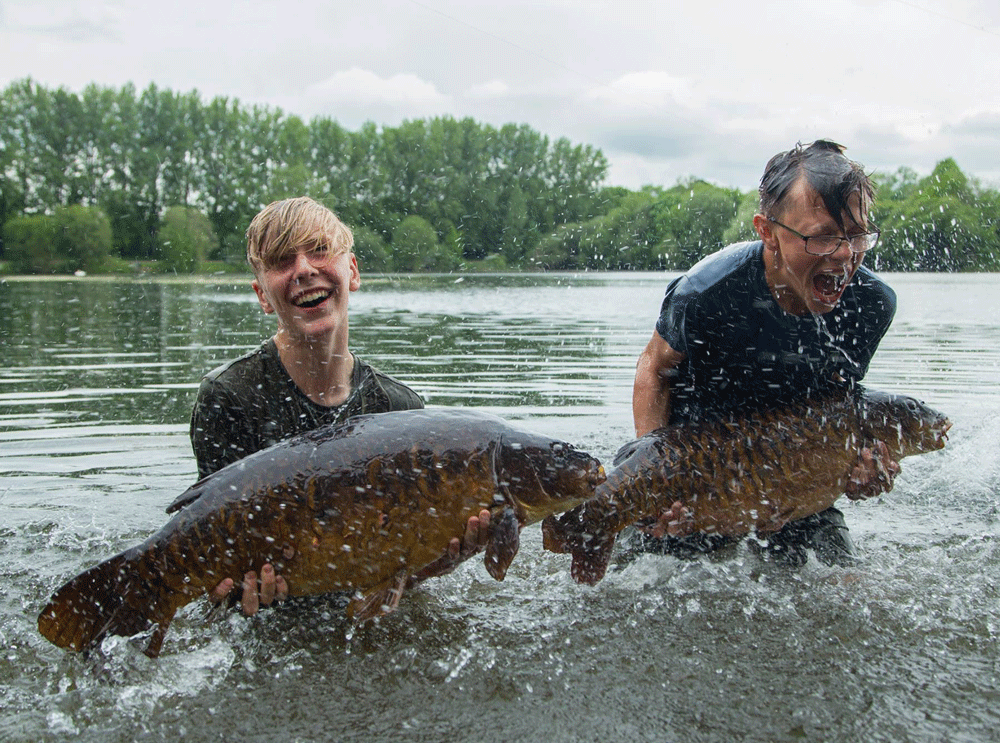 The days leading up to the event were a bit frantic to say the least. From one minute having everything sorted out to the next minute having several tutors and helpers cancelling, everything looked to be going a bit Pete Tong. We got there in the end though and we had some good guys step up at very short notice and the event wasn't compromised at all, in fact despite the last minute heart attacks trying to rearrange things, the replacements worked out really well and in fairness probably enhanced the event.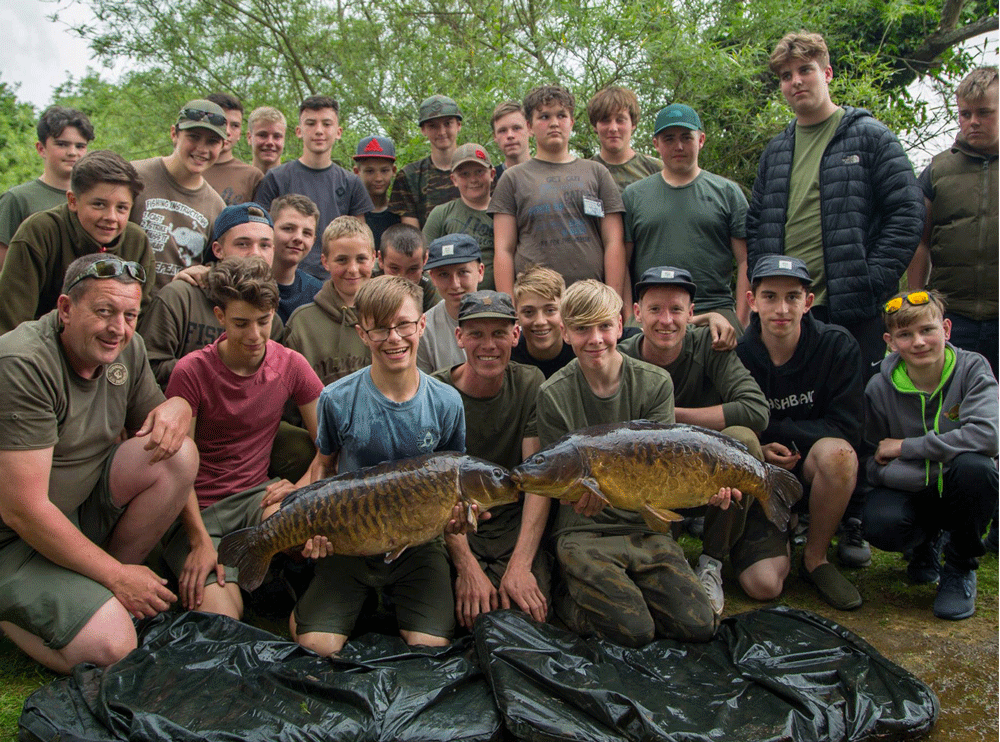 The youngsters arrived on the Thursday morning where we pared them up with their instructors (we have 2 youngsters and 1 tutor) and sent them off to their respective swims. I allocate the swims based on the fishing leading up to the event. The instructors have the choice of changing swims at any time throughout the event, something that most of them do. I think mainly because the instructors put so much pressure on themselves to get the lads a few fish that they feel they must keep chasing them. Sometimes it works, sometimes it doesn't but it's a part of fishing that the kids need to know about so it's all good.


Less than an hour into the event starting I got a phone call from Boycie who was instructing up in the 50's, telling me one of his lads had caught a fish that normally goes 38lb so I rushed round like a maniac trying to find one of the film crew lads we had at the event. I found him and hurried up to where Boycie and his lads were and we all assembled for the weigh in and photos. Well I think the expression on my face says it all. The fish weighed just over 30lb, you could of knocked me down with a feather, I'd completely forgot about the spawning 10 days or so ago prior. Still. Can't grumble at a 30 to kick the event off, and on reflection, getting rid of 8lb of spawn can only be a good thing for the fish. An excellent start to the event then. Boycie had obviously got the fish on the feed though because I think they had another 8 or 9 fish out in during the next 24 hours. Fish were coming out from several other areas of the lake as well so like a say, a great start. The lads came back to the lodge for an evening meal on Thursday (Burger, chips and beans followed by crumble and custard) and then it was back to their swims for the evening before we delivered breakfast rolls to them all in the morning.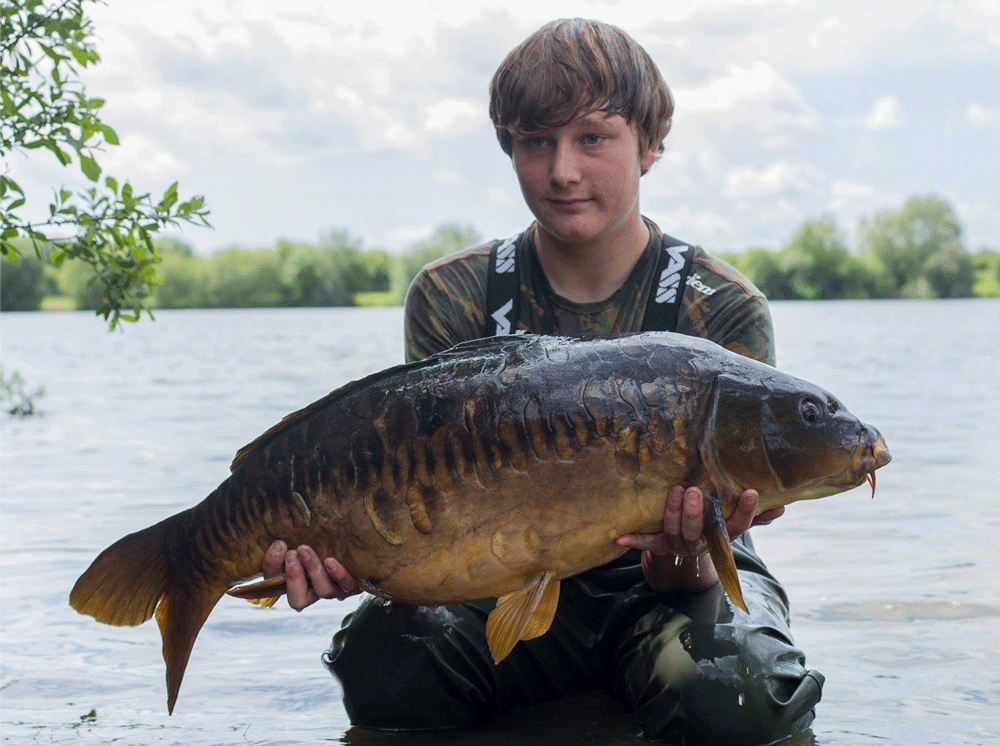 Alan Blair (of Nash and Urban Banx fame) was due to do a talk in the lodge on the Friday lunchtime, but Alan being Alan had been busy trying to get the fish feeding off the surface since early doors Friday morning, and Alan being Alan had got them feeding. So all the kids made a B-line for Summer Point where Alan did his talk and live demonstration on surface fishing and managed to get a fish each for a few of the lads. A couple of PB's as well. I've got to say the kids absolutely love Alan, he's definitely the David Beckham of Carp fishing without a doubt, and it's kind of not surprising, he is genuinely brilliant with them. It was then back to the lodge for Beef Stew followed by crumble and custard or ice cream (or both in many cases) The lads were then handed goody bags kindly donated by Nash Tackle and Wychwood, then it was back to the swims for the night.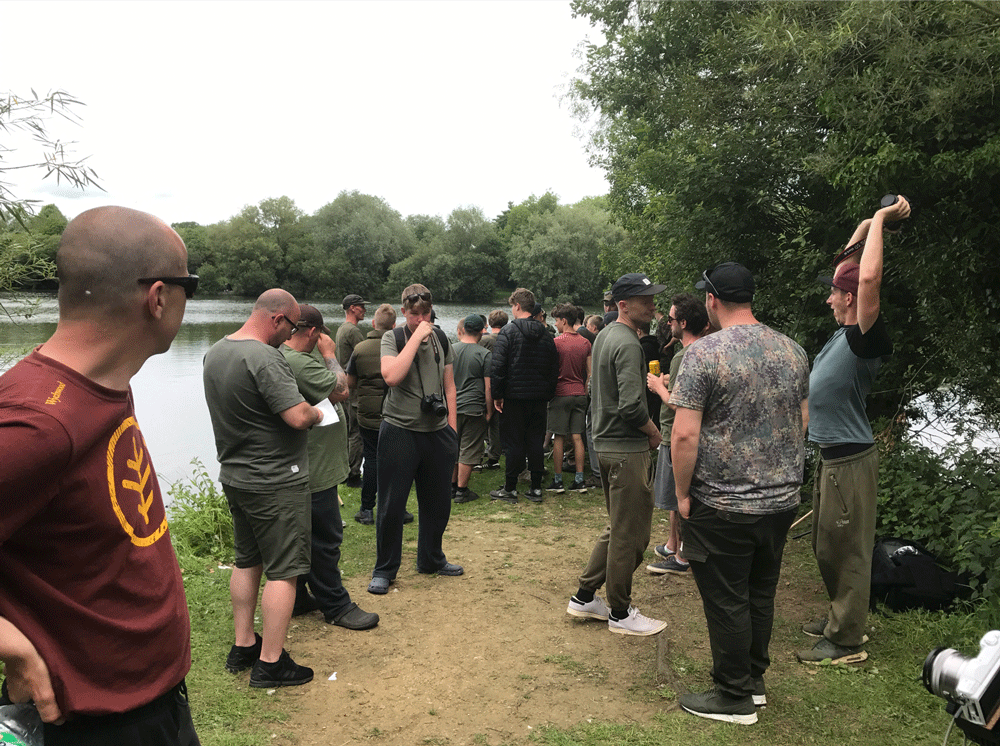 Saturday morning was soon with us and it was back in the kitchen for me and Karl, knocking up 60 or 70 bacon and sausage sandwiches for everyone, which Steve and Jimmy kindly took round to everyone. Paul and his lads on the Headland had been having a few over the previous night, think they had 10 between them, with, again, fish coming out from various other parts of the lake. Saturday's lunch was followed with a demonstration of the Stonze and method feeding system by Richard from Pallatrax. I think it was the first time the youngsters had seen an alternative to a lead so it will be interesting to see if any of them follow up on the advice and teaching that Richard showed them. They really have no excuse not to has the lesson was followed up with a goody bag from Pallatrax with all the bait and components supplied. The lads were also given a goody bag of terminal tackle from Gardner as well.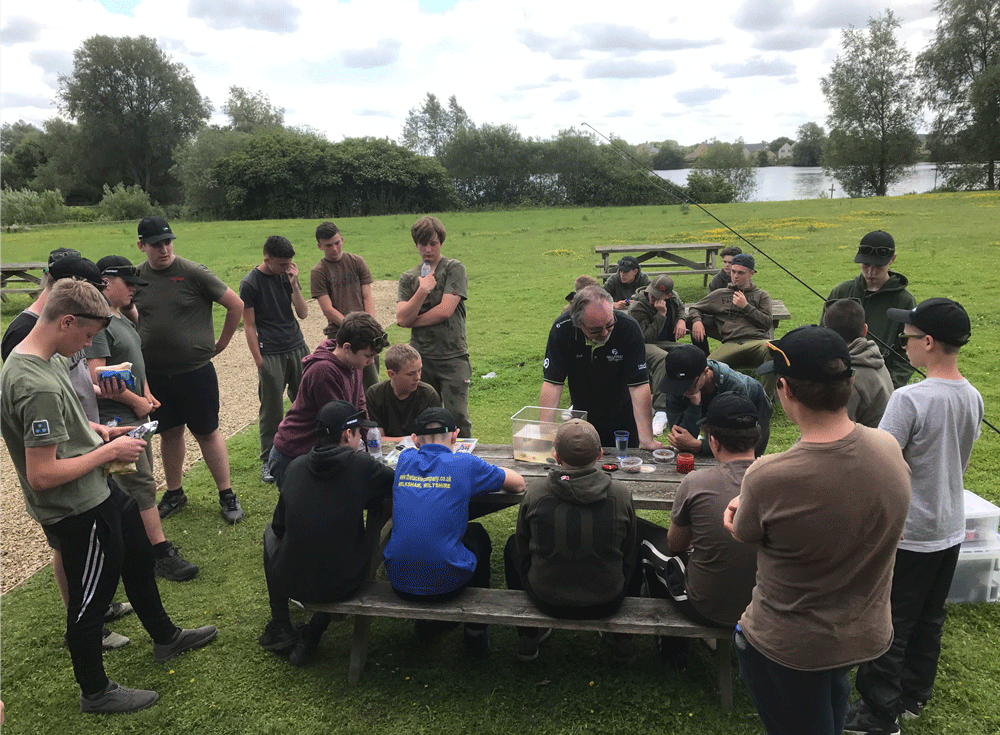 I've touched on the goody bags that the youngsters each received, but I haven't anywhere near done them justice. The lads all ways get a bit of something from a couple of companies and they generally go away loaded for the rest of the season, but this year they must of thought all their Christmas's had come at once. Nash, Pallatrax, Gardner and Wychwood were nothing short of magnificent with their donations. We had 34 juniors on this year and each and every one of them were given a separate bag of goodies by all four of these companies, way above anything we would of dared ask for. We, The Carp Society thank all four of you for your support with this event, it really is most generous of you all and we are extremely grateful for everything you do.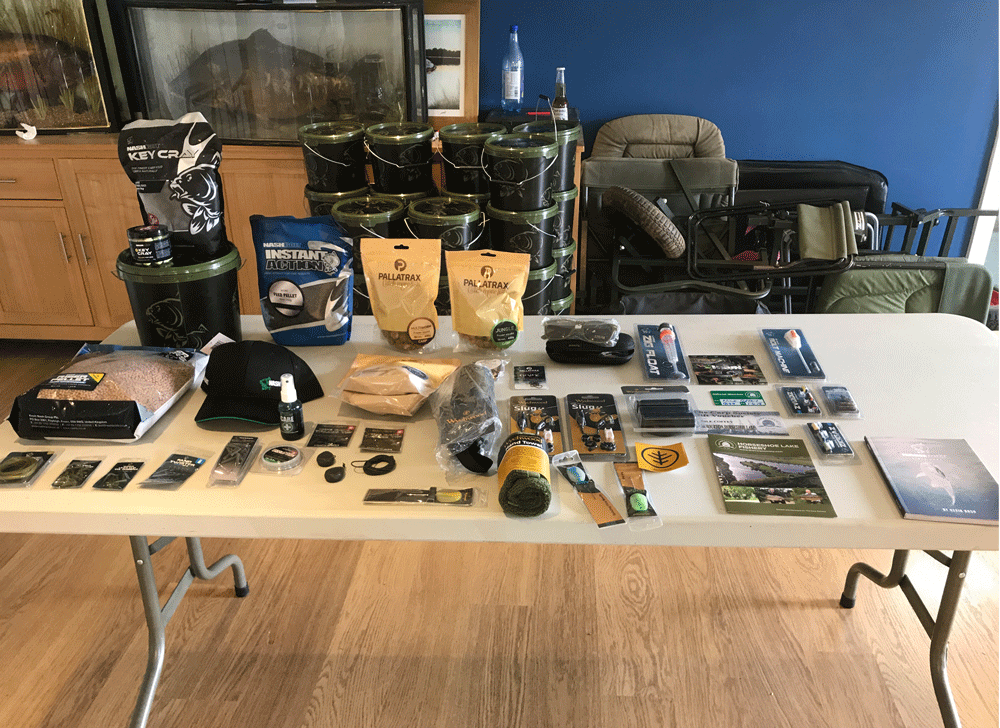 Back to the event and Saturday saw the lads heading back to their swims after a Chicken burger, wedges and salad tea (that's probably dinner if you are south of Sheffield) followed by fresh fruit and ice cream or bananas and custard (or, again, a mixture of both in most cases) the evening was mainly spent trying to stalk a few last ditch fish out, either off the surface, long zigs or more conventional bottom baits.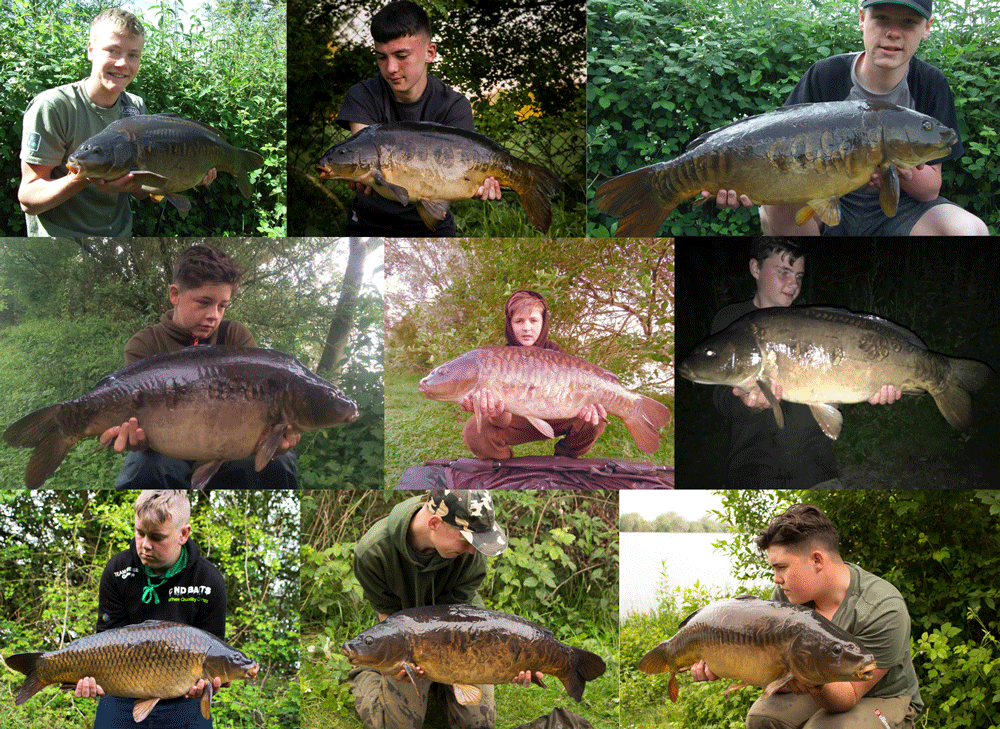 Justin Hawkins was on site over the weekend teaching the lads how to cast correctly and put many a yard on all the lads that went for casting tuition. With many of them doing the 100 yard clip after a few demonstrations from Justin. I went for some tuition myself but was informed he doesn't do lost causes.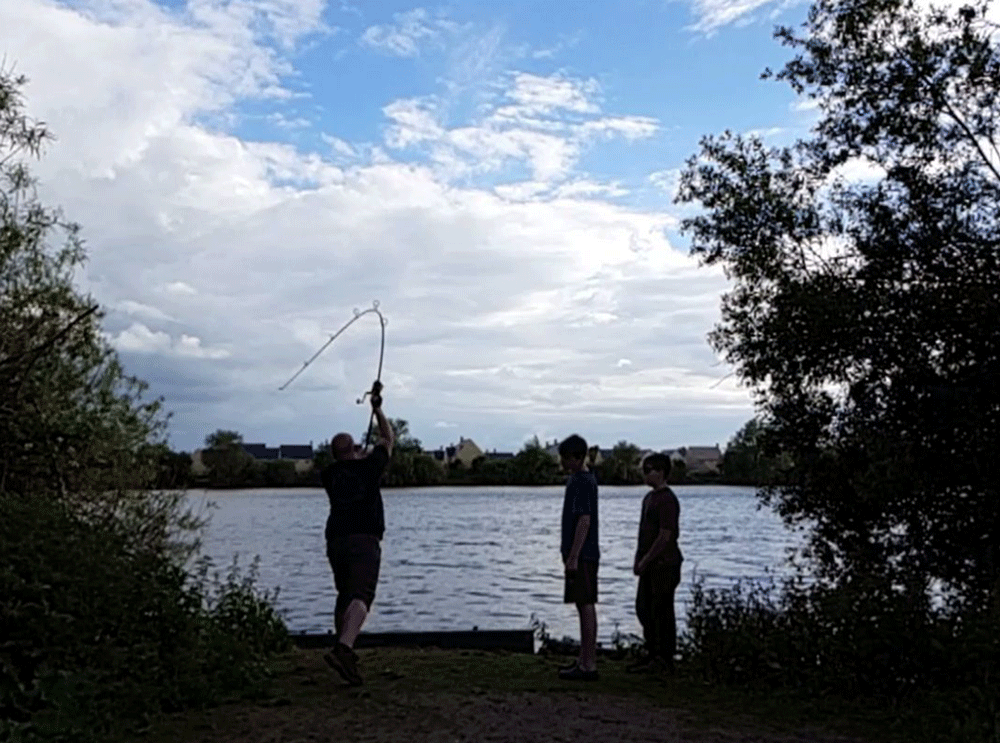 Sunday morning and it was back in the kitchen for me and Karl and off round the lake for Jimmy and Steve, then it was time to get the buffet on for when the parents arrived to take the lads home. The buffet was followed with a short speech from me and certificates handed out and the kids were on their way home. Job done, just a bit of cleaning up left for us and then home to bed for me. Flattened.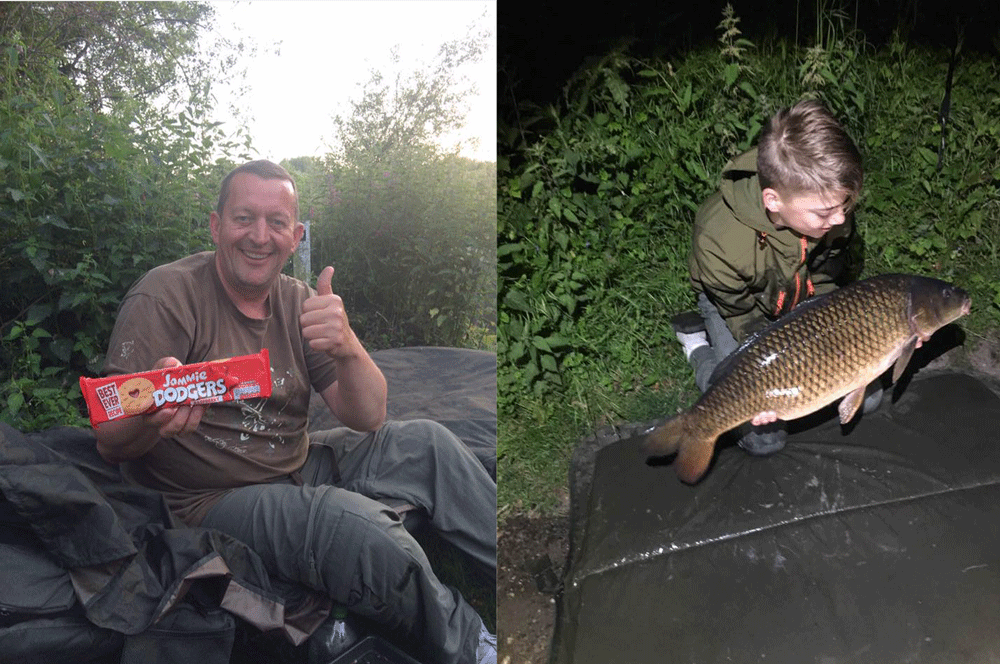 Having now had time to reflect on the event, I've got to say it was excellent, a few bumps along the way but no dramas. The lads enjoyed it and the feedback I have had from the lads, the instructors, the parents, the helpers has all been brilliant. No one does this event for the praise or recognition but to get the feedback we have had is truly heart-warming. There are bits I might tweak here and there for next year but generally I think we have got a winning formula, you're never going to please everyone, but if you can please 90% then you haven't done badly. I am having a naughty step built for next year though. So beware should I find any litter. Finally, a massive thank you to all the instructors and helpers and an even bigger thank you to Karl for his work in the kitchen, the poor guy never stopped and I'd have been up that street without his help.