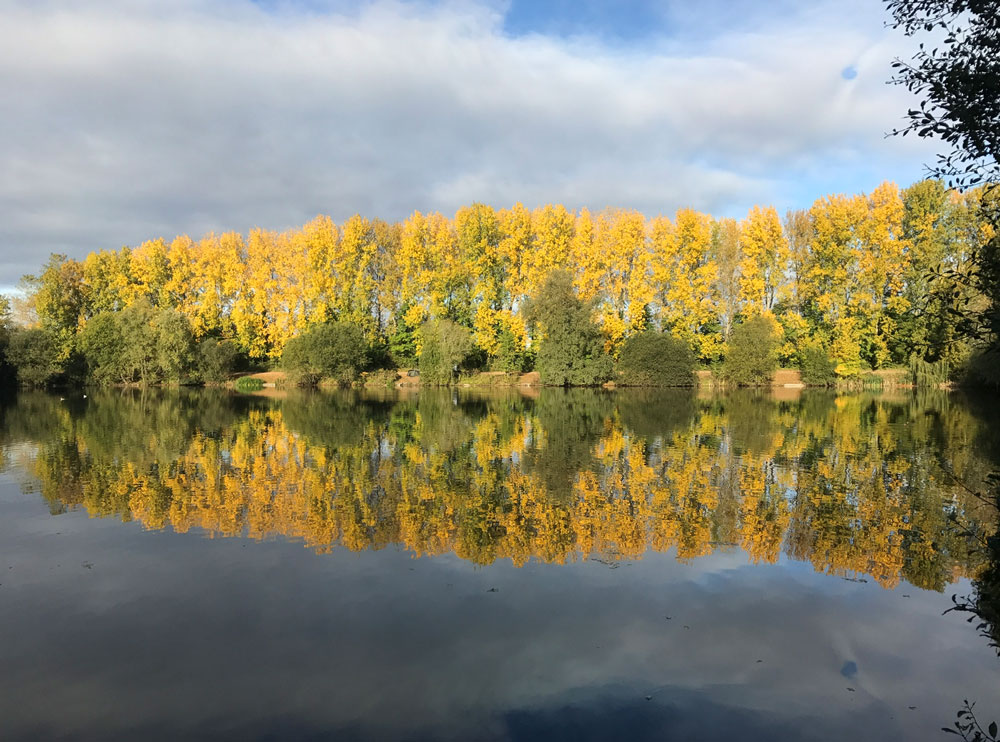 March 2018
When you get older you learn how precious, and indeed how precarious, life is. So to wish the months away would be foolhardy, but this winter just seems to have gone on and on and on, to the point I have been foolishly wishing time away. Normally when it gets to October I'm ready for the Winter and for the anglers to disappear, then when it gets to mid-January I'm wishing they would return and we can start the season off again. It's not that the work stops for winter, far from it, that's when the hard work kicks in really. The 'Fishing Season' is mentally draining whereas the winter is more physically draining, if that makes sense? This winter though has been physically and mentally draining, we've been doing so much work on the lakes and also working hard away from the lakes. Since the reformation of The Carp Society the new board are keen to promote the Society and to bring in new members and has such we've been going to all the shows, we've had meeting after meeting thrashing out the way forward, we've had the AGM, we've been involved with the PAG in their fight against predation, we've been getting all the admin stuff together for the new season, we've got quite a few events going on in the spring/summer so that all needs sorting, the list goes on. Now I know those of you that have been out lugging bricks round a building site or digging trenches all winter will be laughing at my version of hard work and I do appreciate that so I'll stop bleating about my lot, suffice to say it's been non-stop. Oh woe is me.

Not ideal conditions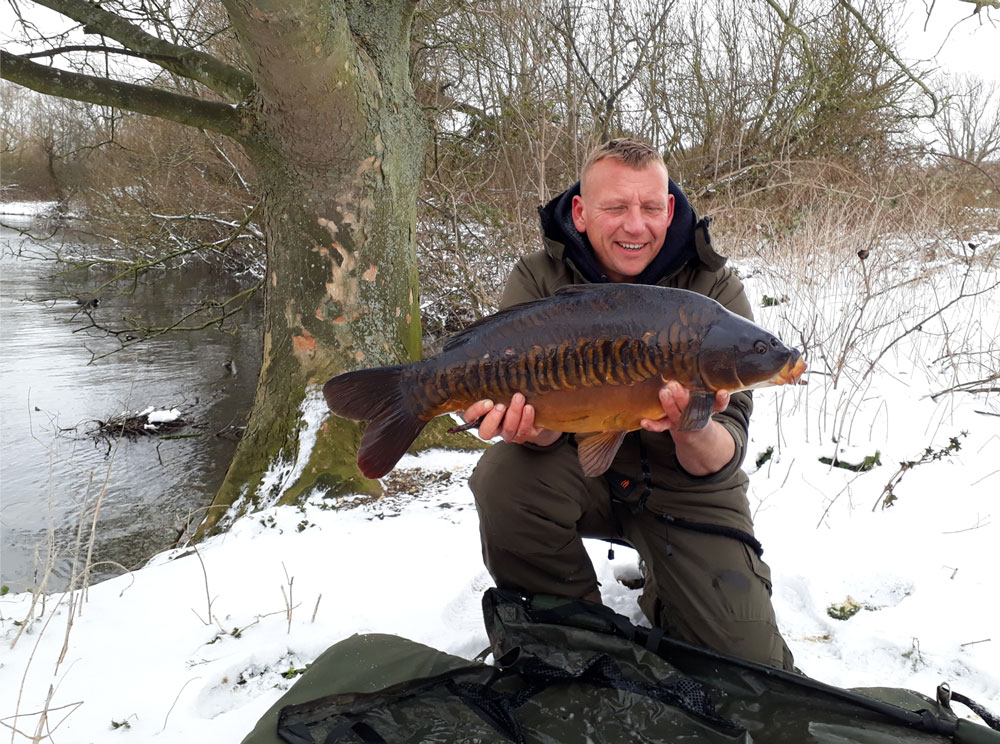 But you can't keep a good man down.
There certainly hasn't been a winter in my memory when so much works has been done on our lakes. On Horseshoe we've completed and fenced the 3rd stock pond, we've dug a 1500 metre trench, laid some cable and back filled it so that all the stock ponds now have an electric supply to run aerators with. We've re seeded the backfilled trenching but the weather has played havoc so at the moment it's still looking like the Somme but I'm hopeful if we ever get a week or two of mild dry weather it will all knit together perfectly and the scars will be a thing of the past before too long. We have also resurfaced the road from the day ticket gate to the Lodge carp park, this road is the bane of my life, no matter what we do it always seems to get pot holes reappearing, ideally I'd like to concrete it but that costs a kings ransom, but it's something for the future. In the meantime if everybody keeps to the 5 mile per hour speed limit, the recent re surfacing should last a while yet. We have also been all the way round the outside perimeter of the Otter fence with chainsaws and strimmer's, I genuinely thought that would be a doddle but turned out to be the hardest weekends work ever, it really was a grueller, I thought I was going to drop down dead when we'd finished. There's been loads of other work done, swim repairs, internal fence repairs, pollarding a few trees, you name it we've done it. It's been a great team effort and a massive thank you goes out to everyone who helped out, a great winters work in some really crap conditions so thank you all from the bottom of my heart.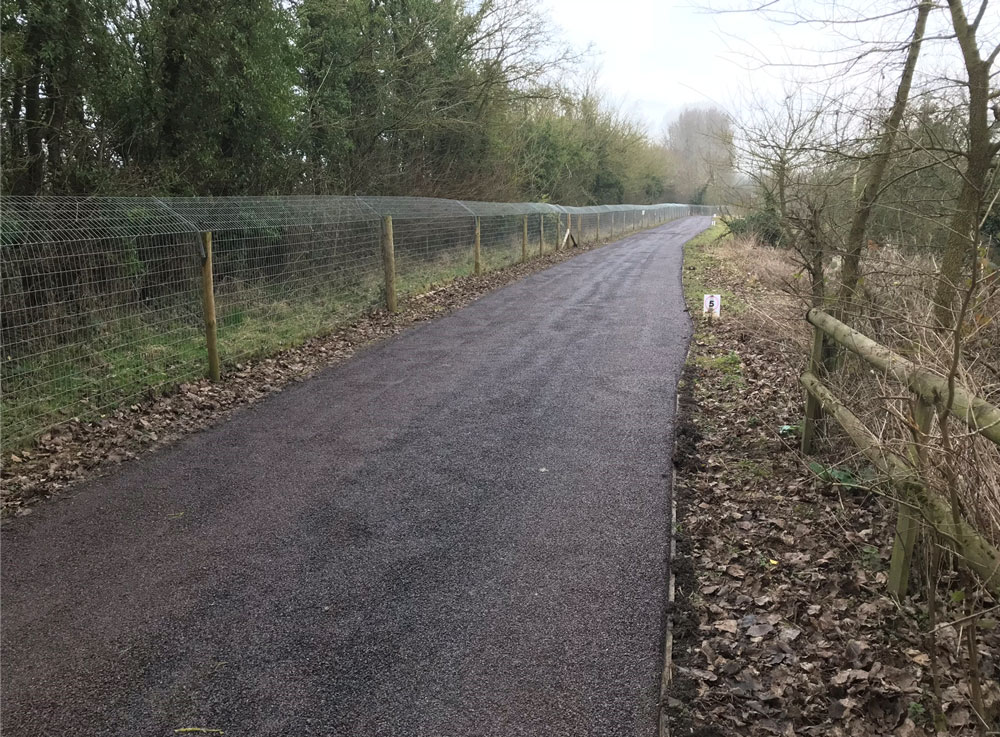 Likewise at Farriers, We've really got stuck into that over the winter and I can not wait for the summer to see how it looks. We've taken lots of dead trees down, Four or five 50 to 60 foot trees had blown over and into the lake during a couple of the storms ww've endured this winter, taking trees of that size out of a lake is no mean feat so all credit to the guys that accomplished that. We've done loads of re landscaping around the lake as well has adding another 100 or so meters of road which should make transporting your gear round the lake so much easier. Again I've got to give my sincere thanks to everyone that helped out at Farriers, really really impressive work, well done everyone.

The workers and a fat lad
The lakes are living organisms and need treating with respect, sometimes you've to leave them alone to do their own thing and sometimes you've to help them along. They change with every month and you've to react (or not) accordingly, so no matter how much you've done there is always going to be more that needs doing. Has we all know though, within the Carp World you can do 99 of the 100 things that need doing and people will focus on the one thing that you haven't done and pay no heed what so ever to the 99 things, but we bat on regardless.

Work in progress on the top stock pond
The fish seem to have started playing ball on both Farriers and Horseshoe. They actually never stopped playing ball at Farriers for Rob Saunders. In between his mammoth lumberjack efforts this winter he has still managed to catch some truly wonderful fish.

Having a break from his Chainsaw Massacre audition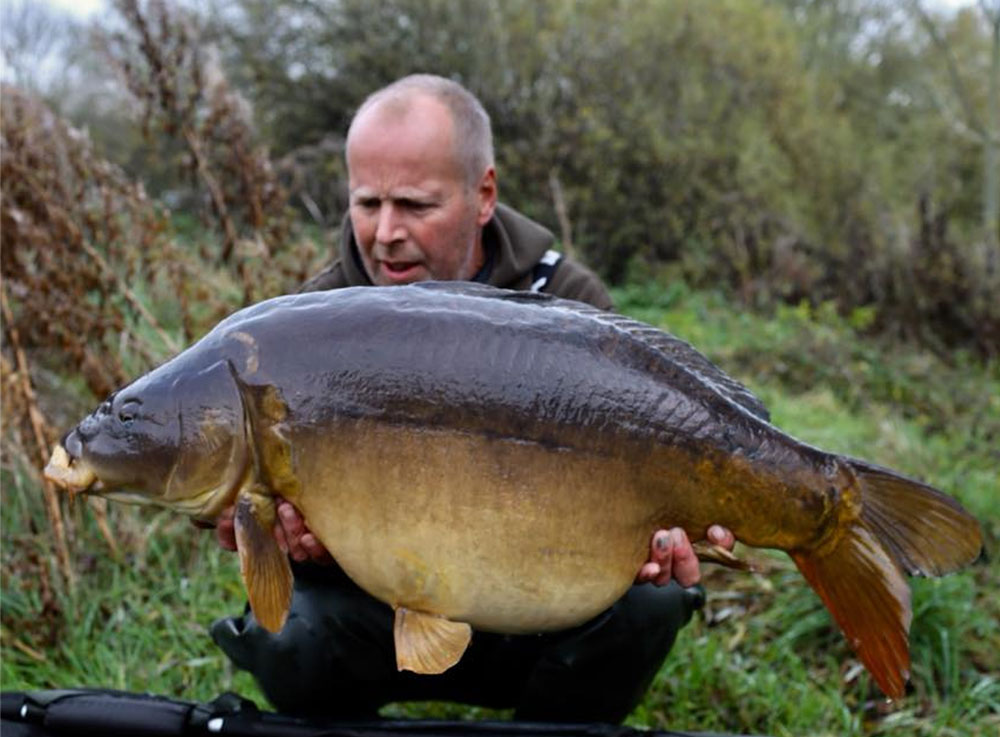 Rob and Flo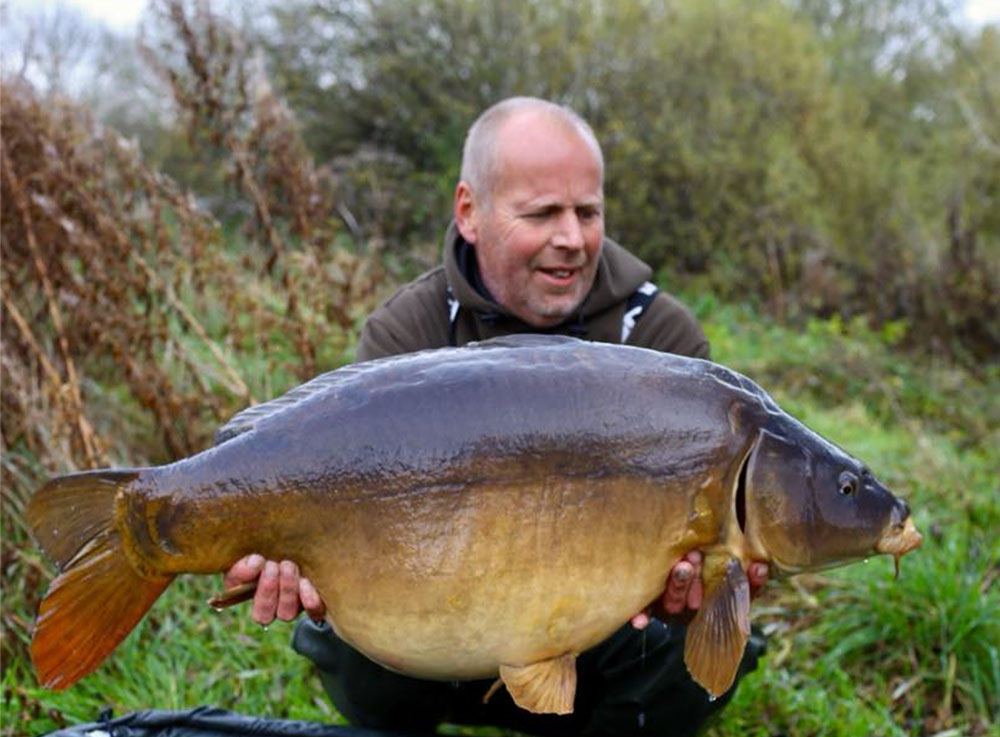 Mighty Melvin fished the winter on Farriers, I think it's fair to say he had a tough time, but he more than made up for the blanks when this magnificent 42lb common graced his net. Scenarios like that really fill me with joy and optimism for our sport. I'm so impressed when someone struggles and struggles but keeps going and then absolutely smashes it. The feeling you get when that happens is a million times better than just pulling them out one after another week after week after week. It's euphoric, and to me, it's exactly what it's all about. Though I'm sure Melvin doesn't want to wait quite as long for his next one, and I'm sure he won't have to.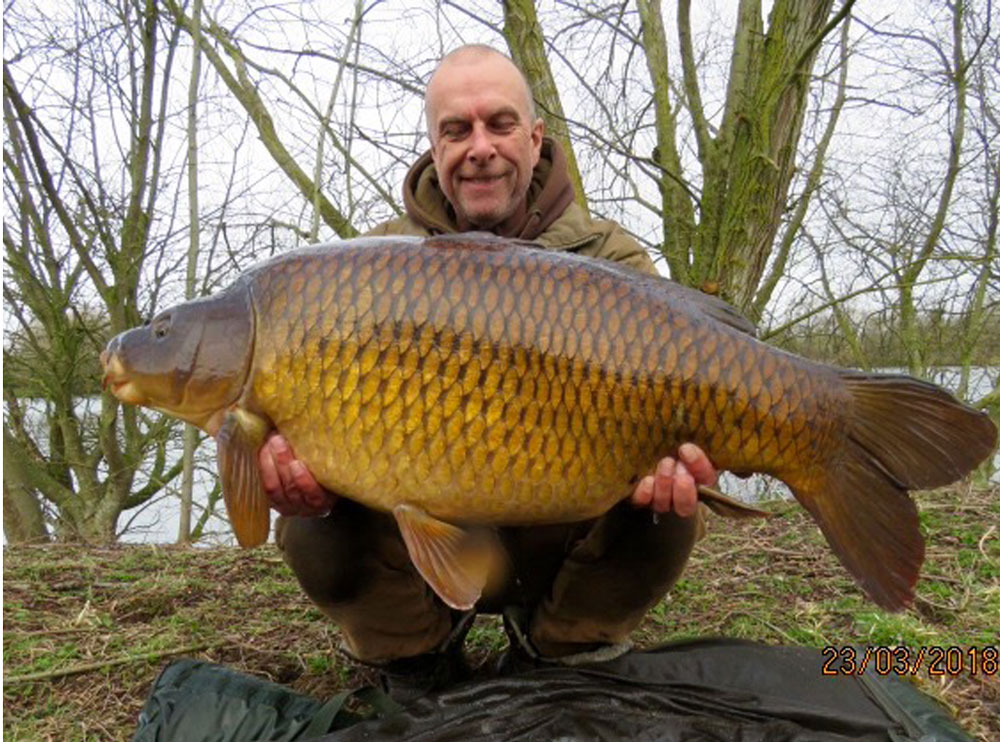 Worth the wait? Hell yes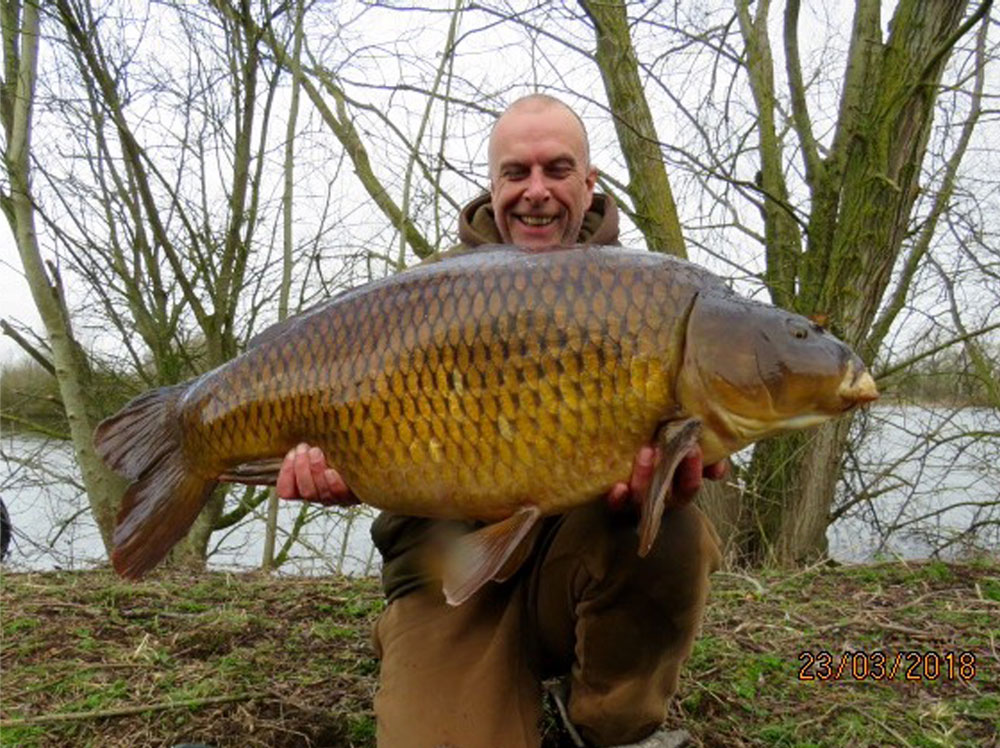 Horseshoe has started doing a few fish, we've got a little dilemma here though, the lads that are catching are frightened Horseshoe is going too get busy so they seem reluctant to send the photos in or even tell me what they've been catching. They know what an awesome lake we've got here and they want to keep it secret, I understand that, but it frustrates the life out of me because everyday I get people phoning up wanting to know what's been out, ironically half the people that phone up are the ones that don't want to share their information. So, we are at a bit of a pass, what the answer is I don't know. Maybe I introduce measures that the people who send Horseshoe catch reports in get favourable treatment when it comes to places on Farriers? Maybe people just take it as gospel that Horseshoe is a great fishery and come regardless of what's been out this week or last week or when ever. I've never really understood the philosophy that you aren't going to go fishing unless someone on the lake has already caught. If you want to go fishing then go, try make it happen when you're there. I can honestly say in the nigh on 30 years I've been carp fishing I have never phoned a lake up and asked how it's fishing. I genuinely don't get it. Having said that, I know that that's what people do so it would be handy if people could let me know what they have caught. Horseshoe is never going to get mega busy, and if it's getting that way we will take measures. People come to Horseshoe because it is how it is, we are not going to jeopardise that by filling it to the rafters. And besides, the barbless hook rule and the no leader rule keep 50% of todays Carp anglers away. So don't panic, get your photos in, it's not going to spoil your enjoyment and Horseshoe's secrets are safe.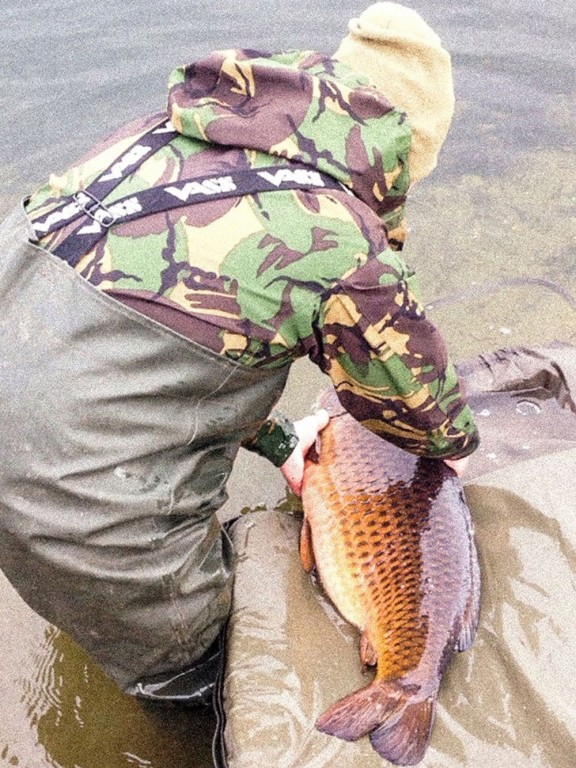 You aint seen me. Right?
We introduced a Winter ticket on Little Farriers last year. Catch reports have been a little slow in coming in but I did speak to one of the ticket holders at the Carping On show the other week, he seemed to have enjoyed himself and had fish to 39lb 12oz so he was well happy with that. The Winter ticket has finished now and we are back onto the exclusive booking system. The first lads on last weekend had a few fish to 30lb, with a few Tench thrown in as well, so that's a decent start. We've already got quite a lot of bookings but there are still a few slots here and there. I believe there's a calendar of availability on our website if you're interested, or alternatively give us a ring and we can sort something out.
I mentioned earlier on that we'd be going to the shows over the Winter, starting with The Carp Society Winter show at Sandown, always a great event but one I'm relieved to get out of the way. There's a lot of work goes into putting a show together, mainly done by Sabrina but we all share the burden of making it a success, both for the trade and the paying customers, not to mention for The Society as well, so it's such a weight off the shoulders when it's been and gone and worked out well. We've had a bit of extra pressure the last couple of years with it clashing with this ridiculous Black Friday thing that seems to have crept in from America, some of the trade are of the opinion that it effects their sales. Much as I hate Black Friday and refuse to have anything to do with it, I can see where the trade are coming from. We can't change the dates of the show, it's such an important part of the calendar and having held it when we do and where we do for so long now it would be commercial suicide to mess about with a winning formula, but it's something we are aware of and has always, we will be pulling out the stops to counter any possible negative effect Black Friday may have on the show. Maybe the trade could take their Black Friday deals to the show? I don't know the answer but given that this dreadful day now seems to go on for a month it is impossible to avoid so we just need to overcome it. The show, like the lakes is/are something we are always working on and tweaking here and there for improvements and this year will be no different so we will hopefully see you all over the weekend November 24/25th 2018, unless of course you chose to get knocked out at Curry's by an angry lady with a 50 inch plasma.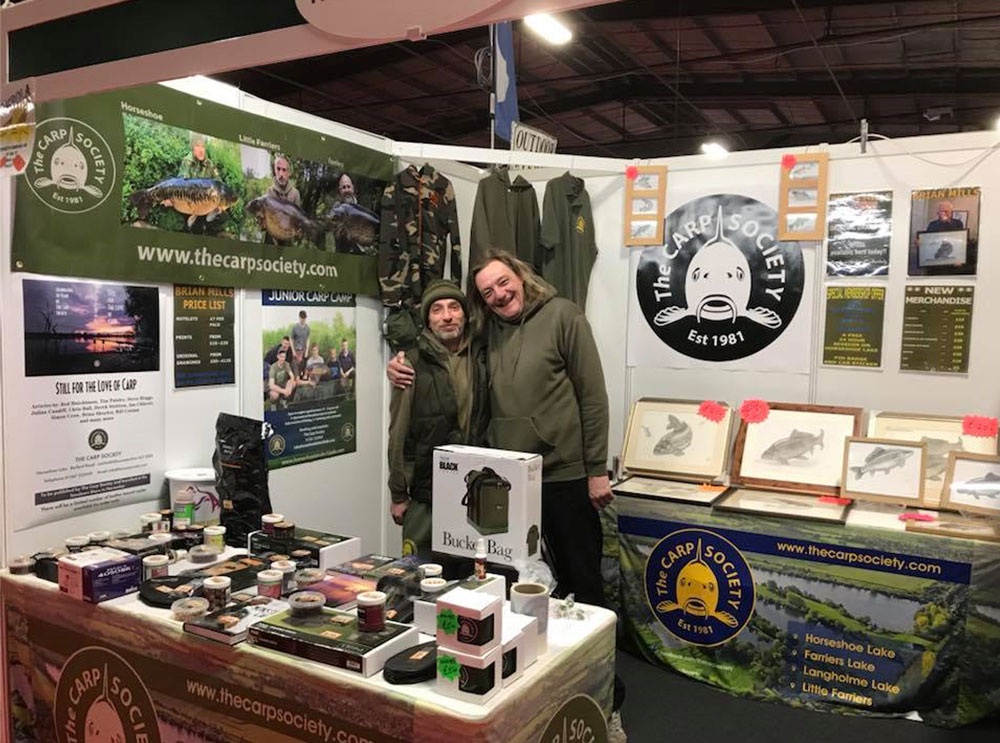 Showtime

The weather is always a worry when you're putting on a show in the winter so I'd just like to say a big well done to the ladies who put the Carping On show together. We went down on the Friday and set up only to wake up on Saturday morning to a scene from a winter wonderland, it was snowing like mad and never really stopped all weekend. You couldn't have blamed anyone for calling the show off, it didn't look possible that anyone would make it to the show, but the girls held their nerve and the show went on and ended up being really well attended all things considered, so well done to all involved.
The Northern show, is the northern show, it's quite mad, well worth experiencing. It's a bit like Shameless meets Supermarket Sweep, great fun and being a northerner myself I love it. I leave the Brentwood show to Derek, Maggie and Paul, it's their manor and it saves us hiring an interpreter for me.
Thank you very much to all the show organisers that let us attend, it's much appreciated
Finally, a big thank you to everyone who helped out at the shows this winter, Karl, Andy, Steve, Derek, Maggie, Paul, Maurice, and all the guys that come to Sandown, thank you all very much for giving up your time and helping us out. Just like the guys on the work parties, hats off to you all.
That's about it for this blog, hopefully I'll have more fish to show you next time round.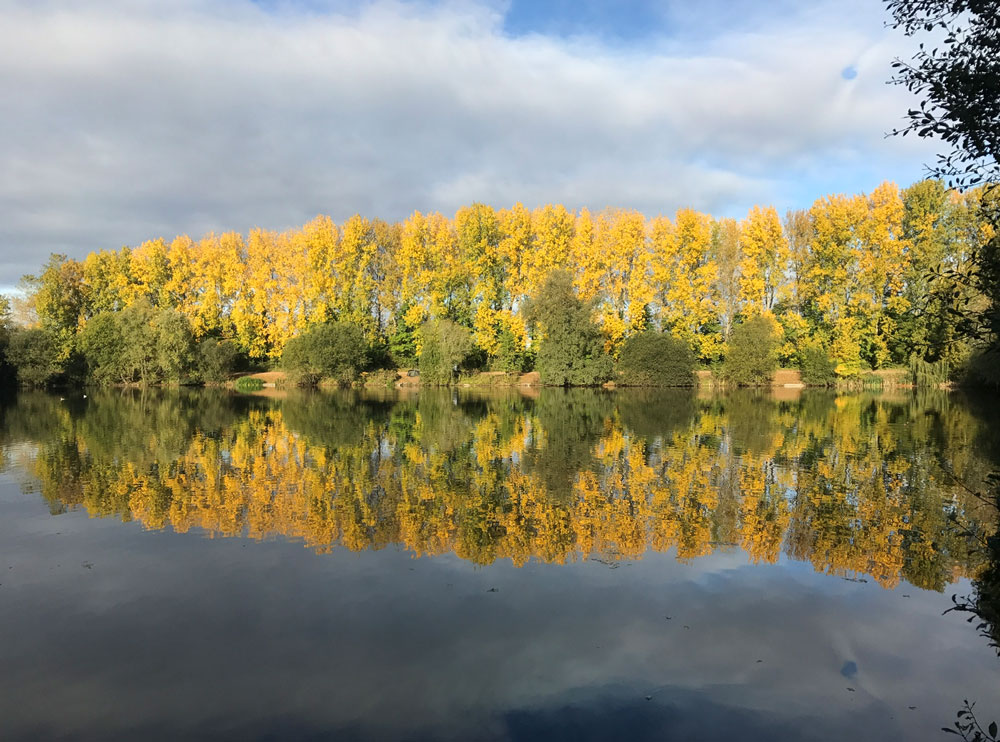 Bring it on
Till then
Miles