NEW CARP SOCIETY BOOK COMING SOON
EVERY PICTURE TELLS A STORY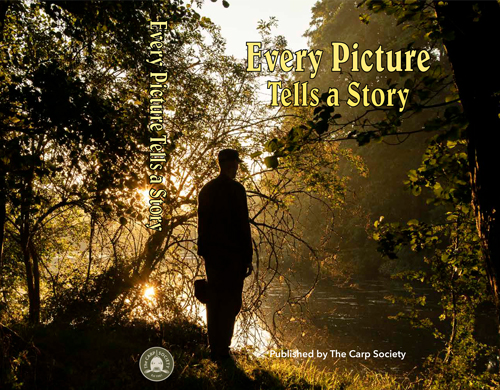 The latest book from The Carp Society 'Every Pictures Tells a Story' celebrating the fortieth anniversary of the birth of the Society will be available May 2021.
The book features contributions from The late Len Arbery, Chris Ball, Alan Blair, Steve Briggs, The Carp Society, Miles Carter, Damian Clarke, Ian Chillcott, Simon Crow, Julian Cundiff, Pete Curtis, Tony Gibson, Shaun Harrison, Mark Holmes, Rob Hughes, Lee Jackson, Bob James, Mike Kavanagh, Dave Levy, Craig Lyons, Kevin Nash, Tim Paisley, Merv Pennell, Brian Skoyles, Mike Starkey, Derek Stritton, Ken Townley, Mark Walsingham, Paul Forward and Chris Yates. The book lovingly compiled and designed by Tim Paisley and Mike Starkey on behalf of The Carp Society includes in excess of 400 pictures each with a story of its own attached to its creation and history.
The book will be launched May 2021 (date to be confirmed) and will be available for pre order soon – in the meantime to register your interest for notifications please email sales@thecarpsociety.com
500 copies will be available with the first 100 numbered, numbered copies will be limited to one per person.
Price £30 plus postage & packaging