CELEBRATION & FUN WEEKEND

OPEN WEEKEND 15TH & 16TH JULY 2017
TRADE STANDS
CHILDRENS ACTIVITIES INC BOUNCY CASTLE
NEW AND USED AUCTION *sunday only
Following the long term legal battle for control of the Carp Society, the new board want to celebrate with members and prospective members alike the resurrection of the Society as a member organisation.
Over the weekend of the 15th and 16th July we are holding a fun weekend and fund raising event at our home Horseshoe Lake Home open to all.
Trade stands, children's fun day, BBQ, food, a big raffle, Tombola stands and stalls, a big auction, drinks, and an opportunity to say hello and talk about the future of the Carp Society and its future, fishing demos etc.
Bring your own Paracetemol ! This could be a weekend to remember!
Please come along, enjoy yourself and support those who want the Society to be a member organisation again and speak for you and angling as a whole, on the issues that matter!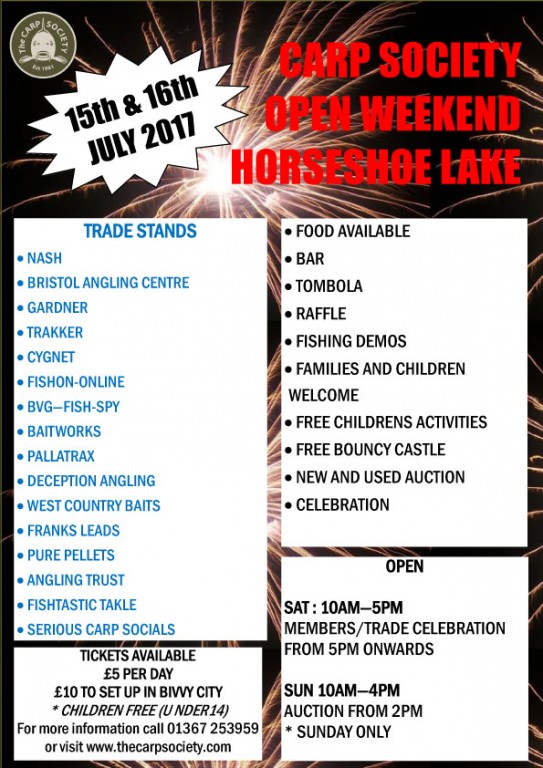 Please join out Facebook event www.facebook.com to register your attendance